NewZNew (Chandigarh) : Omni Care, India's fast growing healthcare community, has made their start from the City Beautiful in order to do their bit to improve healthcare services delivery for all citizens.  Omni.Care is enabling "end-to-end healthcare services" from prevention, consultation, hospitalization and follow-ups.In fact, Omni.Care efforts are in line with our honorable Primer Minister Narendra Modi's Digital India vision around e-health initiative to provide accessible, affordable, and accountable (quality) healthcare for all.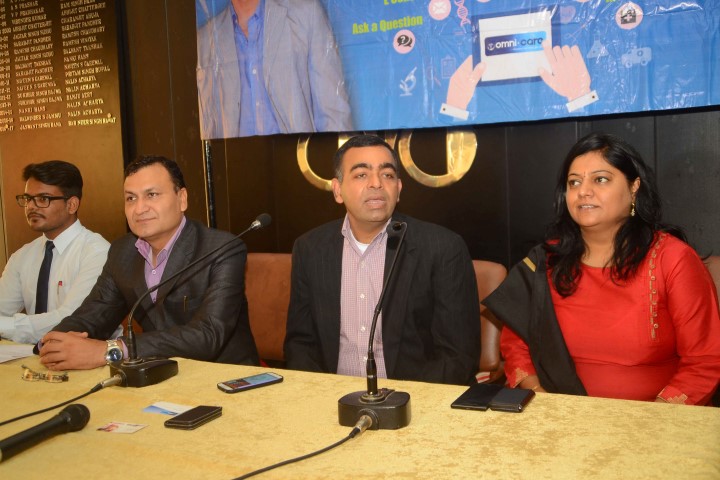 Despite improvements in healthcare over the last decade, Consumers face significant hardships during illness of their family members.  Omni.Care is innovating the way Consumers seek and receive healthcare services.  According to Mr. Sanjeev Mahajan, CEO & MD of Omni.Care, "We are looking to provide hassle-free convenient healthcare access for all from leading Doctors & Hospitals such as, Alchemist, Apollo Clinic, Fortis, Grecian, Inscol, Mukat, IVY and many others. We have turned around healthcare delivery and put the common person in the driver's seat by creating a "consumer-centric" healthcare delivery servicesfrom leading doctors and hospitals".
Thousands of Chandigarh tri-city families are already making Omni.Care their trusted health partner!  Omni.Care has conducted numerous camps to promote health awareness & wellness. During the last week itself, over 1,500 families received free health checkups in Sector 22 over a three days period.  Residents can register themselves free of cost on Omni.Care easily (www.omni.care/signup) to take control of the health & wellness of their families. Mr. Neeraj Juneja, Omni.Care VP, and Dr. Mopsy Dhiman, Head of Omni.Care North India, added that "We would like the Chandigarh tri-city residents to be healthy throughout these upcoming Diwali festivities and are offering free consultation until Diwali with leading Doctors of tri-city and across North India".