NewZNew (Zirakpur) : There is good news for fitness enthusiasts – Neo Fitness, an International wellness centre chain, has come to tricity. The formal beginning of operations was announced at a press meet convened at the centre located on 4th Floor, Global Business Park, Zirakpur. Positioned as a 360 degree or holistic health & wellness centre, Neo is more than just a Gym. Neo's USP is that it is a preventive wellness & health care centre. Neo has brought India's best experts in the field.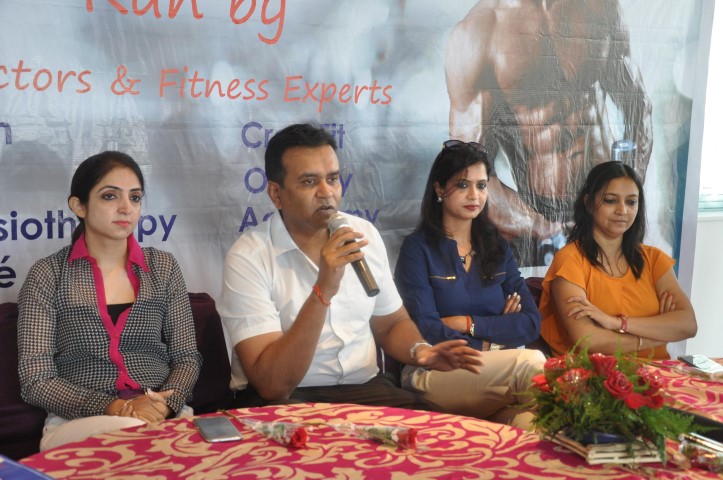 Himanshu Bharadwaj, Founder Director, is credited with bringing Neo to India. "Neo is unique as it provides under one roof India's sharpest brains in different but inter connected areas of preventive health care. With lifestyle diseases taking their toll on Indians, Neo offers a complete solution."
Adds Geetanjali Bhardwaj, Director, "We are equipped with the best Gym equipment, but what makes us different is our scientific approach. Our team is made up of trainers who are International Triathletes, we have India's foremost Physiotherapy specialist, a diet centre run by a scientist & an internationally qualified expert for beauty & hair. We are specialists & provide very effective fitness & health makeovers."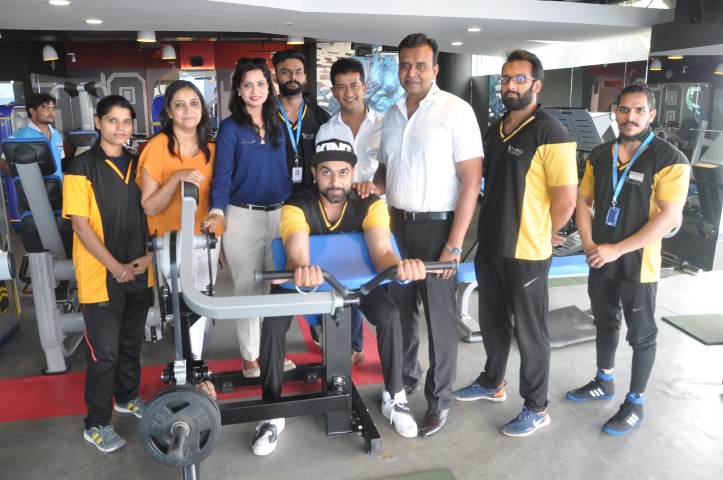 It is noteworthy that Neo Fitnes was the official fitness consultant to the Commonwealth Games 2012. It has held trainings for Bollywood celebrities like Sonu Sood & Rahul Dev. What's more, Neo has also been consultant to Former Chief Election Commissioner S Sampat & former Lt Governor of Delhi Tejender Khanna to name a few.
Neo Fitnes boasts of latest physiotherapy solutions by India's leading Physiotherapy clinic — KRV Healthcare and Physiotherapy Group, run by Dr Ridhwana Sanam, Founder & Director.  It is pertinent to mention that former President Late Dr A P J Abdul Kalam has appreciated KRV's endeavours in surgery prevention.
Eight Trainers are available who specially focus on aerobics, yoga, gym fitness etc. There is a Sauna & Jacuzzi service. "We conduct a blood test before registering a member. This gives us an idea of how to plan his or her work out card. Every individual has to be treated differently, after the reports come the dietician and the trainers sit down & draw out a fitness programme for the individual." Said Sunil Khanna, GM (Operations), Neo Fitnes.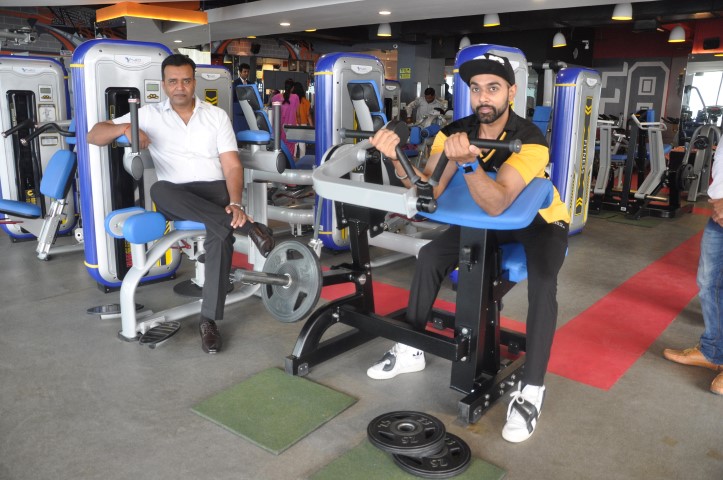 Neo Fitnes has an in house famous Nutrition Clinic — Appropri-ate Diet Therapy Centre. Nutritionists help to rectify all lifestyle disorders like obesity, BP, Sugar by minor changes in food. The Diet planning is being looked after by an Expert Simrat Kathuria, who also attended the press meet.
"Neo Fitnes is an International chain with 39 centres, in next few months we are opening a centre in Australia. Neo's North India plans include establishing 20 new centres in the next 1 year. Centres will come up in Amritsar, Ludhiana, Gurdaspur, Hoshiarpur, Haridwar to name a few." Said Shalini Sinha, One of the Directors at Neo Fitnes.
Another USP of the Zirakpur centre is its design. The design has been done by Heena Handa a graduate of NID Ahmedabad & who runs a design company 'Design Board'. Beauty and hair is taken care of by an internationally qualified Expert Dr Biplav, who is a Masters in Dermatology (King's College), London.