NewZNew (Chandigarh) : A two day photo Exhibition 'The Inca Ruins & The Amazon' by Mitul Dikshit – a tricity based ardent adventure & photography lover, has started at Punjab Kala Bhawan, Sec 16. The Exhibition is being organised under the aegis of Adab Foundation. Mitul traveled to the highlands of South America to capture beautiful pictures of the Great Incan Civilization, ruins of which still are a tell tale sign of how advanced the Incas were. Which was followed by the Amazon Rain Forest. The exhibition offers a chance to see 70 of Mitul's photographs out of which 30 belong to the Inca ruins & 25 are of Amazon. The rest are of life in Peru stills. Mitul's 10 year old son Idant too has showcased 7 of his photographs he took in Leh.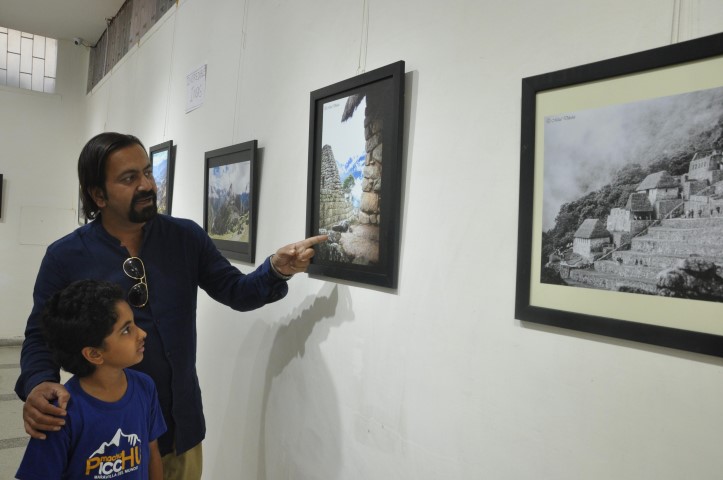 The Inca Civilization arose from the highlands of Peru in the early 13th century. Starting from 1438, they began conquering lands surrounding the Inca heartland of Cuzco, creating the largest empire in Pre Coloumbian America. The coming of the Spanish conquistadors in 1532 marked an end to this short lived Inca Empire. What remains of their civilization is limited, as the conquistadors plundered what they could.
Mitul in an adventurous journey spanning nearly 4 weeks, which he documented through his camera, traveled along the Inca trail all the way to the Sun Gate on Machu Picchu mountain. He took breathtaking pictures of Incan ruins during the trail. Intipata — a recently uncovered extensive set of agricultural terraces which follow the convex shape of the terrain were picturised.  The trail also took him through high cloud forest which gave him dramatic views of mountains and dropoffs. The Phuyupatamarka ruins another high point at altitude of 3650 m was crossed, and then after a short descent, a site with extensive ruins was reached. The exhibition has glimpses of all these.
"I enjoyed the Inca Ruins Photography thoroughly. The ruins have been preserved well by the Peruvian Government and these are a photographers' delight. Not just the photography, i got to learn a lot about the Great Incas & the way they lived. This i have tried to showcase in the Exhibition." Said Mitul.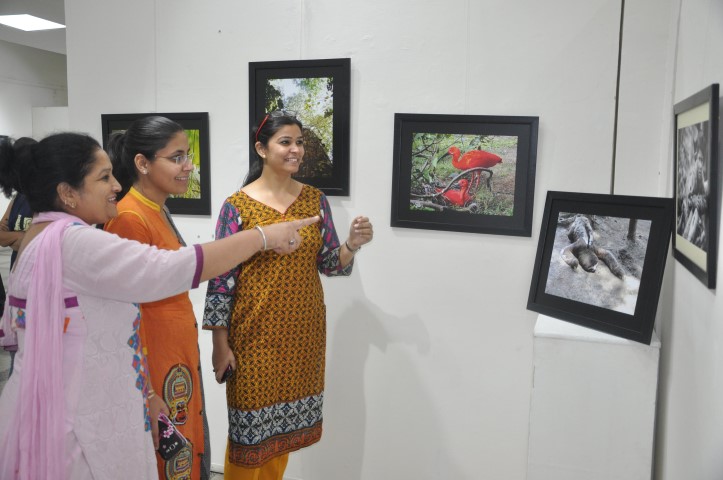 After his Inca Ruins trail, Mitul took another very adventurous & ardous journey — through the fascinating Amazon rain Forest. Timeless pictures of the unique flora & fauna were taken during this expedition which took 7 days. Images of the abundant rainfall, and a drainage basin which is nearly the size of the United States were also taken by Mitul.
"Amazon was an out of this world experience. It was mysterious, magical and offered bewildering bio diversity in its lands of seemingly endless rivers and rainforests. It was a paradise for shutterbugs & i reciprocated fully." Said Mitul.
 It is noteworthy that Mitul's diverse education, varied work, a range of skills & intrepid nature,have opened doors to places and people that others might not encounter. From the photographs displayed it becomes clear that Mitul has been able to perfect his craft of photography & capture matchless wildlife and scenery