10 Email Marketing Tips to Promote Your Seasonal Sales: The holidays are definitely the best times in the year when customers can take advantage of exclusive deals and discounts on products and services.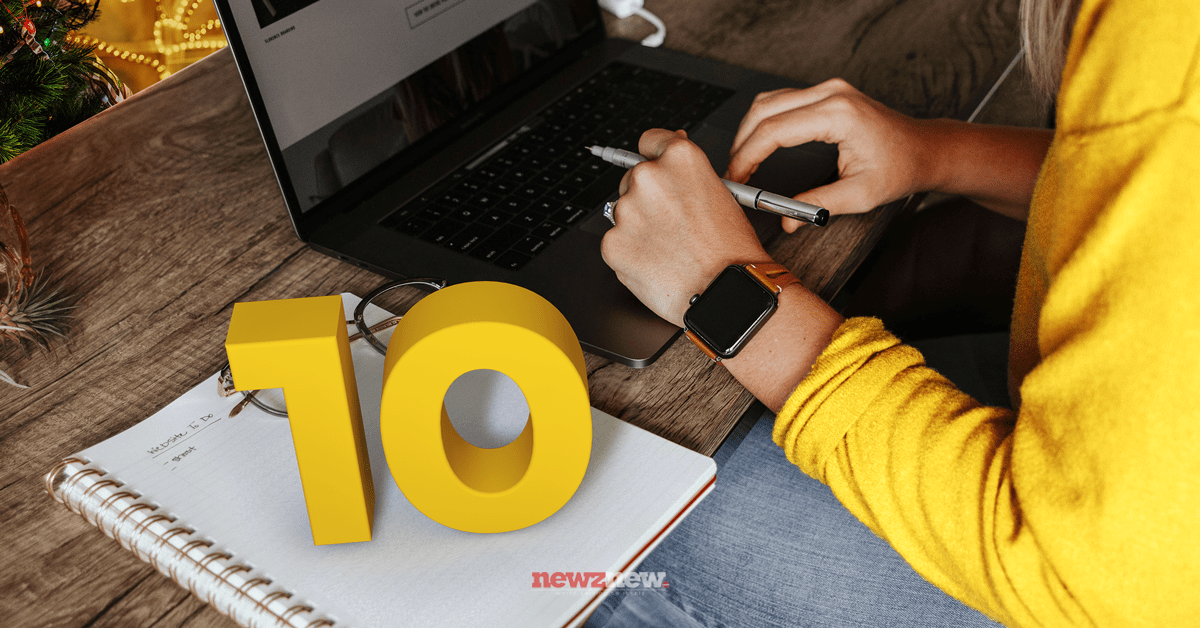 It is also a great time for businesses to showcase their brands and make the most of the consumers' high tendency to spend. Thus, marketers put great effort into their online marketing strategies.
On the other hand, the majority of digital marketers would agree that email campaigns are essential for promoting sales, especially during the holidays.
Listed below are a handful of tips to help you drive more sales by creating powerful email marketing content.
Consider your recipients.
When creating email campaign content, it is crucial that you create one that is relevant to your recipients. Do not just create an email campaign for the sake of creating one. The last thing you would want is to lose email subscribers just because they don't find any interest or importance in your theme.
Consider your subscribers by taking into account their demographics, age, shopping patterns, and other essential criteria. Doing this will help you create email content that is worth reading for them.
Plan your seasonal email marketing in advance.
In order to create an efficient email campaign, it is crucial that you plan your seasonal emails well in advance. You should think about your emails way ahead of time in order to make the most of the sales opportunity. Creating seasonal email campaigns on the spot may not deliver the best results as the quality of your content may not be as good.
Offer something for everyone.
Not everyone celebrates every holiday. Some people may not be into Halloween but look forward to Christmas. Some may not celebrate Thanksgiving but wait for Black Friday every year. For these reasons, you must create email campaigns for every holiday season regardless of whether you are having a huge sale or you are just offering money-off coupons.
Create click-worthy email subject lines.
Your subject line is one of the first things your subscribers will see in their email inbox. Thus, it is essential that you invest time and effort in creating an attention-grabbing subject line for your email campaign.
Your subject line is what will help your recipients decide whether they should click or ignore your email.
5. Include email-exclusive coupons and limited-time discounts.
Undoubtedly, most customers subscribe to brands' email newsletters because of the exclusive offers they are bound to receive in their inboxes. Most people keep their eyes peeled on their emails during the holidays in hopes to get good deals from brands and online retail stores.
Have your email subscribers look forward to your seasonal emails by offering email-exclusive deals, coupons, and limited-time discounts.
Send holiday catalogs and gift guides.
Many people during the holidays find shopping around for gifts very stressful as there is an overwhelming number of options on the market.
Help your customers decide on which to get during the holiday seasons by sending them a catalog of your products or services in their emails. You can also send them gift guides for different budget ranges.
Make your email content mobile-friendly.
Most people these days access their emails through their mobile phones. Thus, it is only right you create email campaigns that are accessible on both desktop and mobile devices.
You can find platforms online that offer an array of mobile-friendly email templates.
Leverage social media.
In order to make the most of your seasonal email campaigns, you must also have as many potential customers subscribe to your email newsletter. To do that, you must utilize your business's social media accounts.
If your brand has substantial followers on social media platforms such as Facebook or Twitter, it is a good opportunity for you to increase your email subscribers. Therefore, don't forget to promote your email newsletter when creating and publishing your social media campaigns.
Remind customers about their "abandoned cart".
If a customer already has a few products in their cart, it is an opportunity for you to remind them of them via email. Given that they have already shown interest in some products, they might only need a few pushes to finally make the decision of proceeding to check out and getting their hands on the products
Utilize intuitive email campaign tools.
In order to create effective email marketing content, you must leverage a top-quality email marketing platform. PosterMyWall is a great email content creation platform that will help you create worthwhile campaigns that are surely going to drive sales.
Conclusion
Brands are rightfully just as excited as consumers when the holiday seasons roll around. The seasons are the best times in the year when various businesses get to showcase their products and services through enticing deals and discounts.
Make the most of the sales opportunities the holidays bring by creating custom email campaigns with PosterMyWall.