'TASVA'  now in Chandigarh: TASVA, a premium ethnic menswear brand by Aditya Birla Fashion & Retail Limited (ABFRL) and ace designer Tarun Tahiliani was unveiled.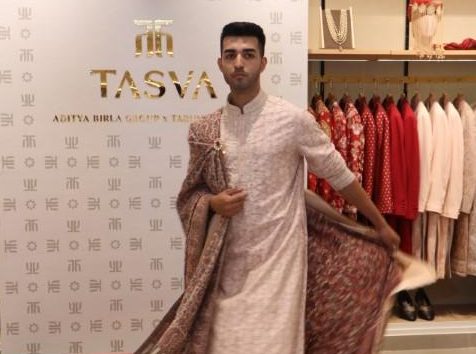 This is the 20th Tasva store in the country and the first franchise store of the brand in India. Male models showcased the season's collections at the inauguration.
Located at SCO 202-203- 204, Sector 17 C, Chandigarh, the TASVA store- with its stately façade and elegant interiors, is the go-to place for high-quality ethnic attire for men at accessible prices for festive occasions and weddings. The new collection for the season showcases a variety of kurtas, bundis, sherwanis, bandhgalas, achkans, churidars, aligarhis. The store is so well designed, the collection is stylish with a wide variety of ethnic wear and accessories for men, the fabrics and fits are amazing.
Mr. Tarun Tahiliani, Chief Design Officer, Indivinity Clothing said, "I am excited about TASVA's opening in Chandigarh. TASVA is an attempt to reimagine Indian Wear. We have designed garments that provide our consumer, the Indian Man, with a fabulously made, internationally constructed, comfortable, well-cut Indian brand with Tarun Tahiliani styling but with complete cost accessibility."
Mr. Sandeep Pal, CEO, TASVA said, "I am excited to be in Chandigarh for the launch of our new store! Our expansion across the country has quickened pace and we are thrilled to be able to address the contemporary tastes of Modern Indian men. We intend to strengthen our retail presence in the region, taking the brand to many other cities, now that we have created a strong customer connect and a proven business model. The brand stands for high quality, sophisticated celebration wear for men, which has state-of-the-art, hand-crafted tailoring."