NewZNew (Chandigarh) : For the first time since 1943 any Indian student body has been given a chance to showcase Collection of its students at a major International Fashion Week. 10 INIFD students from its centres across the country will showcase their collection at the London Fashion Week this year.
With over 20000 students, 500 shortlisted entries, 17 INIFD student designers across India have managed to reach the final round of selection & out of these 17 finalists, 10 INIFD Student Designers will be selected to showcase their Collection at the very prestigious Fashion Scout during London Fashion Week on 17th September 2016 at one of the world's major fashion capital – London. It will be a Red Letter Day in the history of Indian Fashion and it comes at a time when INIFD is celebrating its 22nd anniversary.
It is History in the making since the first Fashion Week happened at New York in 1943, followed by Milan Fashion Week in 1958, Paris Fashion Week in 1973 and London Fashion Week in 1984. After decades of exploring some of the timeless trends and unforgettable personalities, these four fashion weeks dictate the Fashion trends to the entire world.
Joseph Toronka – Celebrity Stylist of London Fashion Week & Mentor – INIFD London has specially flown in from London to conduct a four-day Exclusive Workshop with the 17 Finalists to mentor designers through the journey of Gen Next Show.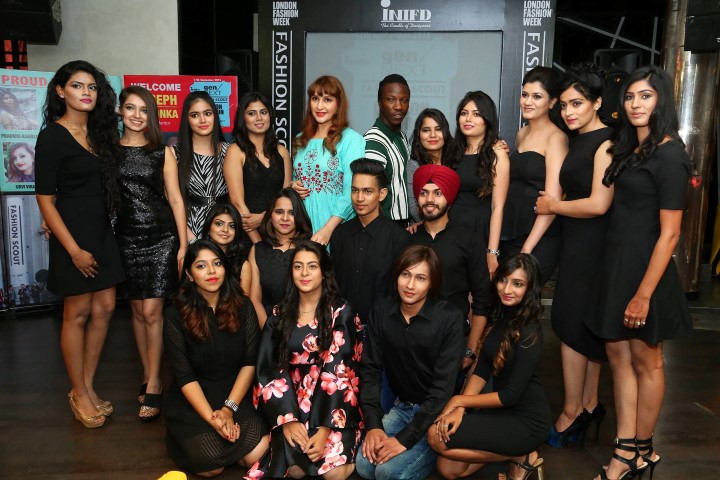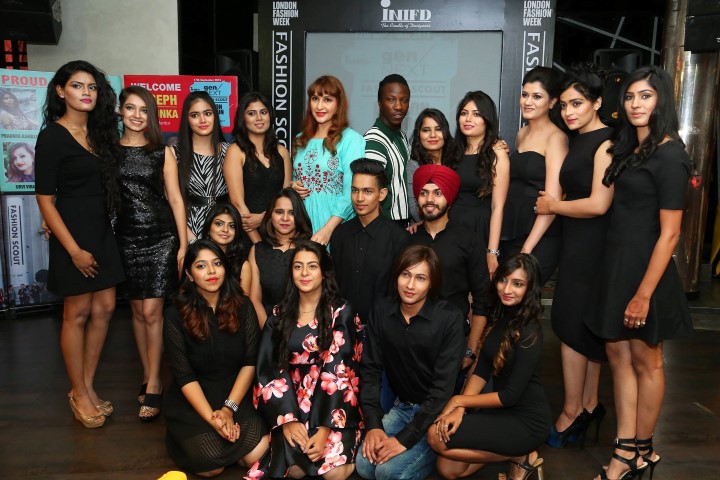 Joseph while interacting with the media said, "I am very impressed to see the creative design Collections presented by 17 finalists from different INIFD centres all across INDIA. The students have incorporated creative, imaginative and original themes in their collection keeping the Spring Summer 2017 Forecast in mind, reflecting the rich cultural heritage of India with a Western aesthetic."
The 17 finalists from INIFD centres pan India who are here for the workshop under the guidance and mentorship of Joseph Toronka introduced themselves to the media and the guests present. They gave a brief description about the concepts they are working on for their Collections and out of these 17 finalists, 10 designers will be selected by the Final Jury to be held in 3rd week of July at London, to showcase their Collection at Fashion Scout during London Fashion Week.
Priyanka Khosla a leading designer & Director INIFD is mentoring these 17 designers to prepare them for this prestigious International platform. She is working in close tandem with each of the designer to make their presentation at par with International Designers to make India proud.
Ritu Kochhar Director INIFD Corporate who introduced 17 INIFD Finalists said, "These designers will be representing the entire design fraternity of India not only INIFD. They will be showcasing their Exclusive Design Collection along with the top International designers at the very prestigious Fashion Scout during London Fashion Week. Most importantly INIFD students will also be a part of IMPLEME­NTATION TEAM at London Fashion Week."
INIFD Director Ashok Kaushik felicitated mentors from London Joseph Toronka & Dhwani and wishes student Designers best of Luck for their journey to stardom.
Cleopatra leading chain of makeup & hair, provided hair and makeup services to these 17 finalists for the event. Richa Agarwal, founder of Cleopatra was also present on the occasion & was also felicitated by INIFD Director Ashok Kaushik.