NewZNew (Chandigarh) : Bengaluru-based IT services organization EVRY India, formerly known as SPAN Infotech, plans to increase its headcount and revenues from India operations over the next three years.It has earmarked an investment of Rs.100 -125 crore over the next three years, as a part of its India expansion strategy and its commitment to the region.  More significantly, it is estimated that growth of the organization in the coming years, will come largely from companies in the Nordic region wanting to increase their outsourcing requirements.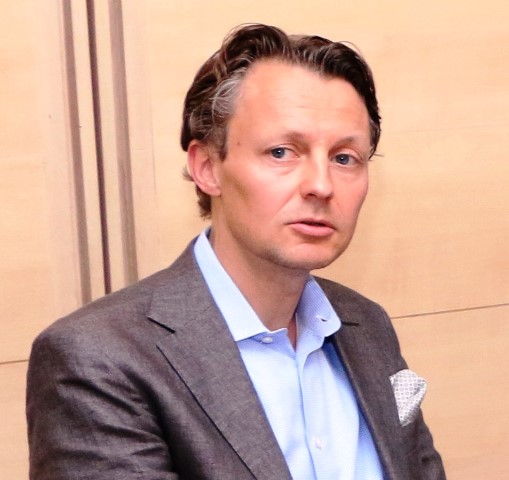 EVRY India, which is a wholly-owned subsidiary of Nordic IT services player, EVRY ASA, is looking forward to double its headcount both in Mohali and Bangalore by 2019.  Currently, the organization employs 600 people in Mohali and 1,500 in Bengaluru.  EVRY ASA, headquartered in Oslo (Norway) is an Information Technology firm that provides services relating to computing, including operations, outsourcing and online banking.
Duringhis visit to India,Fredrik Almén, chairman of EVRY India board said, "We are bullish about operations in India and intend to double the manpower, invest in infrastructure and R&D. We are planning to invest Rs 100-125 crore". Anne Ivanoff, Executive Vice-President, EVRY Global Delivery, who accompanied Fredrik added, "There is an increasing amount of interest from Nordic countries such as Sweden and Norway for IT services, as these countries lack sufficient IT talent pool"
"EVRY India is now a company with a new name, a rich history and an exciting future.  We will continue to be managed independently and serve our existing customers by continuously delivering added value. The rebranding will deepen our collaboration with our parent company; deliver enhanced value to our customer base both in the Nordics as well as rest of the world. We are confident that we are starting our future with all the enthusiasm and drive that we could possibly hope for", says CEO Pradeep Grama of EVRY India.
EVRY partners with customers to create digital advantage.By introducing fresh insight and expertise EVRY helps navigate new opportunities; by helping run IT Systems EVRY modernises business and innovates new game changing solutions.As this digital trend emerge, EVRY India will play a vital role in the transformation of Nordic organisations to world leading digital solutions.