The 133rd office of Jai Hind Manch (JHM), a non-political forum, was inaugurated by Mr Suresh Sharma, founder and national president of JHM, at house number 28 in Amravati Enclave, on Panchkula-Pinjore Road today. The place belongs to Ms Babita Talwar, a social worker.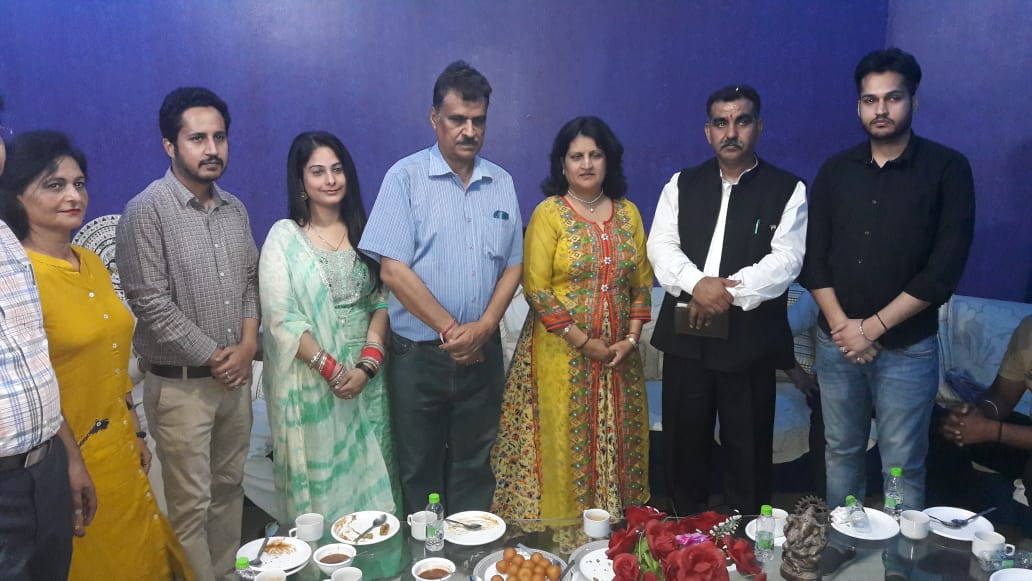 Prominent social worker Babita Talwar honored 20 local social workers, including Anil Kumar, Satish Kumar, Mohinder Sharma, Naresh Bhardwaj and Gyan Chand Dhiman. All are from Panchkula region and engaged in various social welfare projects.
Highlighting the importance of social work, Babita Talwar said, "All these people have been playing an important role in reinstating the declining social values. More and more people should come forward for social service."
Many of the national team members of JHM were present on the occasion including Chitralekha Sharma, national team director Ashok Jain, Yadram Jajoria, Police commissioner, Ram Avtar Sharma, Advocate, Supreme Court; CA Sukhwinder Singh, Raj Kaushik, state president (women) Santosh Agarwal, national secretary and Vimal Manuja among various others.