Sant Nirankari Charitable Foundation organized 16th  Blood Donation Camp of Manimajra branch at Sant Niranakri Satsang Bhawan, Mauli Jagran Road, here today where a total of 270  donors, including 36 women donated blood.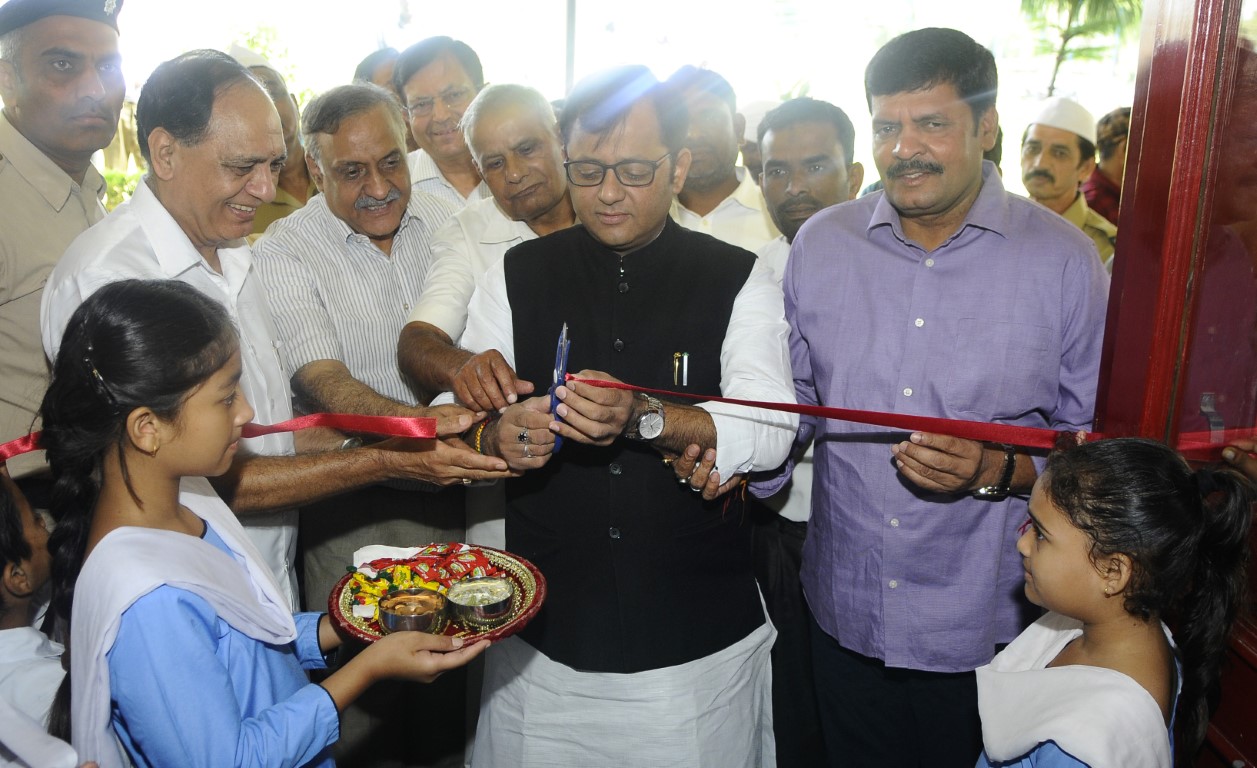 In his inaugural address, Chandigarh Municipal Corporation, Mayor, Sh. Davesh Moudgil, said, "To save a life is a noble venture, and doing so through blood donation is a priceless gift to the person whose life has been saved." He further said, " Sant Nirankari Mission has set an example in the field of social work and welfare with its selfless contribution and service to the society." He added that whenever Chandigarh Administration needed any support from the mission, it was readily made available.
Mission's Zonal Incharge for Chandigarh and adjoining four districts of Punjab, Haryana and Himachal Pradesh Sh. K. K. Kashyap, in his welcome address said, "Since 1986 when Baba Hardev Singh Ji started the blood donation program, over a million units of blood had been provided to the government hospitals.
These camps are dedicated to the vision of Baba Hardev Singh Ji Maharaj, where he emphasized that ' Human blood should flow in veins and not in drains'. He further elaborated that Mission's present Head,Her Holiness Satguru Mata Sudiksha ji Maharaj also emphasized saints to live for selfless service of humanity.
Sh. Navneet Pathak, Sanyojak Chandigarh Branch said that it is the love of devotees towards Satguru Mata ji  that they are standing in long queues to donate blood.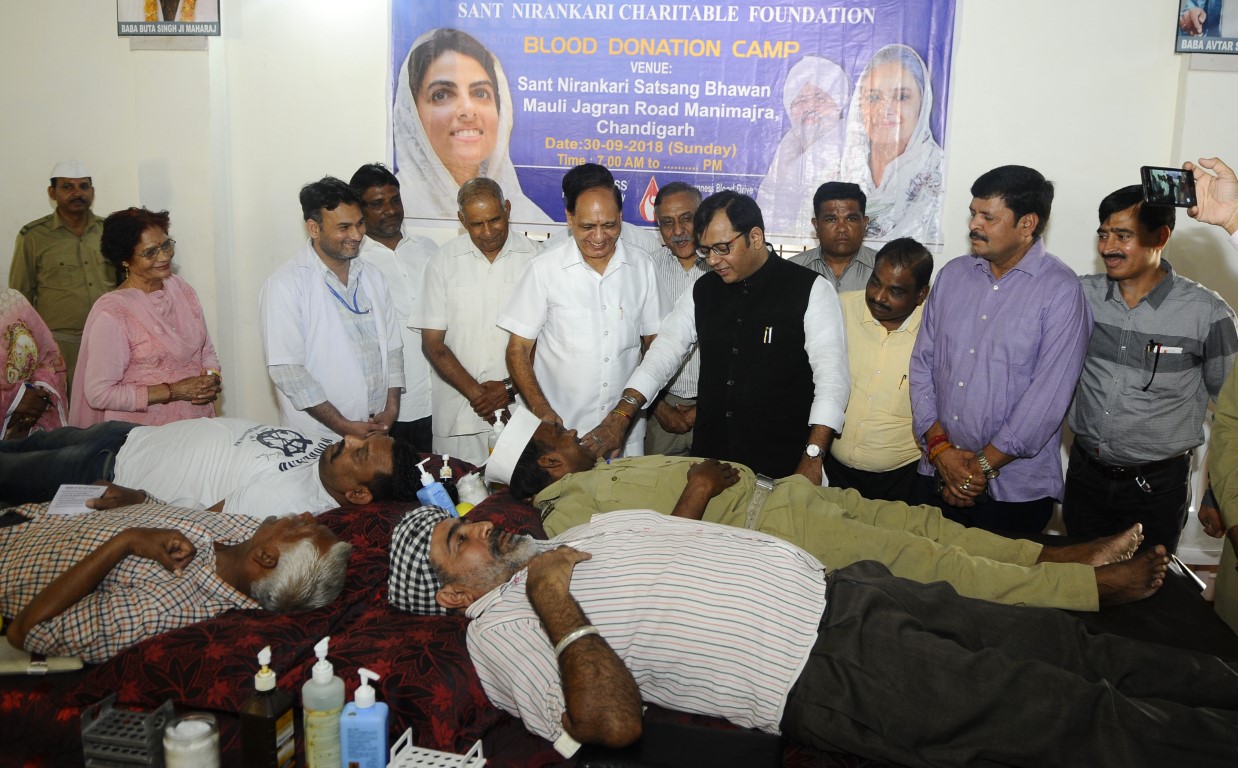 Sh. Devinder Bhajni, Mukhi, Manimajra Branch thanked Mayor, Municipal Corporation, Chandigarh Sh. Davesh Moudgil, Zonal Incharge Sh. K. K. Kashyap and all the donors. He said, " If you really want to lend a hand, lend an arm." Because blood can only be donated from arm.
A team of paramedics and doctors under Dr. Hari Krishan Dhawan, Assistant Professor, Department of Transfusion Medicine, Blood Bank P.G.I.M.E.R, Chandigarh and Dr. Simarjeet Kaur Gill, Blood Transfusion Officer, Government Multi-Specialty Hospital, Sector-16, Chandigarh assisted in the successful culmination of the blood donation camp.