22nd  Edition of Anukama Fashion Show of NIIFT held: Beautiful models of NIIFT took the stage by storm at Tagore Theatre , Chandigarh this evening to showcase the 38 hands-on beautiful collections created by the Graduating Fashion Design students of Northern India Institute of Fashion Technology (NIIFT) Mohali.
The occasion was 'Anukama 2022', the Annual Design collection show of the Institute.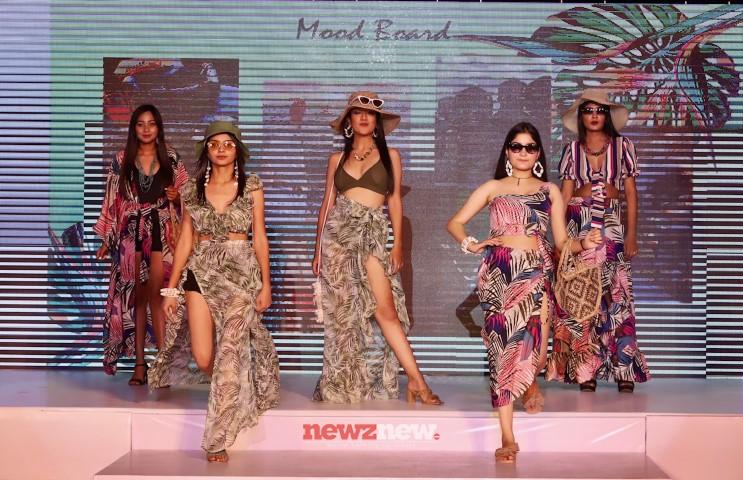 Chief Guest Mr. Dilip Kumar, IAS, Principal Secretary, Department of Industries and Commerce, Punjab and Chairman, NIIFT along with Guest of Honour Mr.Sibin C, IAS, Secretary cum Director, Department of Industries & Commerce, Punjab and Director General, NIIFT attended the event.
"NIIFT has made Punjab proud. The students who pass out from here act as brand ambassadors for Punjab when they make a mark in their chosen jobs or by creating start-ups not just in Punjab, but in other parts of the country," said Mr. Dilip Kumar, IAS, Principal Secretary, Department of Industries and Commerce, Punjab and Chairman, NIIFT.
Mr.Sibin C. Director General, NIIFT said, "Students used the platform of Anukama to present their signature style. They put in their best work which could be seen in the collections presented."
Mr.Dilip Kumar also gave away awards to the promising students. A total of 17 awards were given to the deserving students on the basis of their performance.
The Best Design Collection award went to Ms. Ishika Sharma, Best Garment Construction was bagged by Somya Garg, Most Commercial Collection went to Parinaz and Savneet, Best Interpretation of Concept award was shared by Dheeraj and Hemant, Most Innovative Pattern making was given to Ravi Kumar, Best usage of Craft in Design Development was Arushi and Maulshree, Best usage of Art in Design Development was earned by Gunjan, Hiya and Muskan, Appreciation Certificates were given to Akash, Aditi, Jasmeen, Kajal and Tanvi
These students were guided by their Mentors- Dr. Poonam Aggarwal, Dr. Simrita Singh, Dr Deepti Sharma,Ms Navdeep Kaur. An eminent jury made up of Fashion, Apparel and Textile Experts evaluated the designed collections.
Ms, Geetika Singh, PCS, Director NIIFT said, "The mission of NIIFT is to educate and mentor students interested in a career in fashion by imparting skill-based training which is in tune with Industry requirements. This is where NIIFT plays a vital role in shaping the students into talented designers."
Mr Vishav Bandhu, Registrar, NIIFT, said, "Each student presented five ensembles. These comprised collections of garments based on pertinent themes. Made by the  students of 6th semester of fashion design over a period of 6 months under the mentorship of the design faculty, the collections varied from ethnic to modern to traditional to based on craft and art."
Dr Poonam, Principal, NIIFT, Mohali said, "This final collection is a virtual reality and integration of the learning, hard work, and toil of the students of textile department, who have put in their time, energy and their sense of inspired designs that have been imbibed by them during their course of study in this institute."
Dr Simrita Singh, Coordinator, Anukama 2022 & Principal, NIIFT, Jalandhar and HOD, Fashion Design Department said "This year again there are multi-hued collections. The themes and concepts vary from deep emotional stirrings to impactful present-day ideas, all represented and translated beautifully through garments which will set the ramp on fire at Anukama 2022. Congratulations to all the graduating designers!".
The Anukama 2022 show is choreographed by Dr.Simrita Singh, the Show Coordinator.