Haryana Government has decided to enhance the amount of prizes for mango quiz competitions in the annual Mango Mela from Rs 5,100 and Rs 2,100 to Rs 51,000 and Rs 21,000, respectively.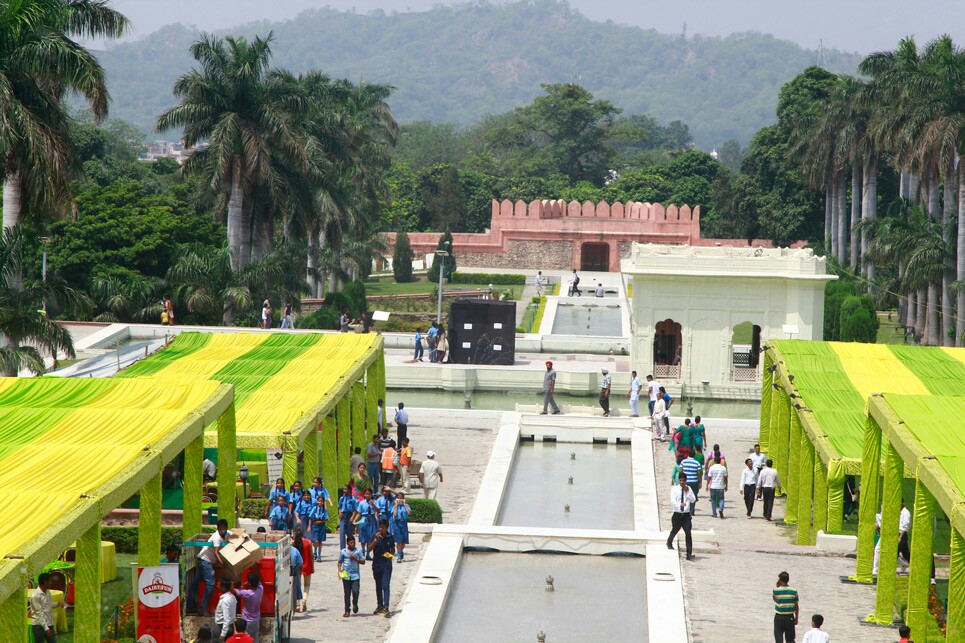 Tourism Minister, Mr. Ram Bilas Sharma would inaugurate the 26th edition of two-day Mango Mela being organised jointly by Tourism and Horticulture Departments, at Yadavindra Gardens, Pinjore on July 8. Agriculture and Farmers' Welfare Minister, Mr. Om Parkash Dhankar would be the chief guest in award presentation and closing ceremony on July 9.
This was disclosed by Additional Chief Secretary, Tourism Department, Mr. V.S. Kundu while addressing a press conference regarding 26th Mango Mela, in Panchkula, near here today.
He said that a counter would be set up for selling better quality mango plants. Over 3,000 entries of different mango varieties are likely to be received from mango growers in the Mango Mela this year.
Mr. Kundu said that a seminar would be organised during mela to make it more useful for farmers. Agriculture specialists and scientists from agriculture universities of north India including of Himachal Pradesh, Uttarakhand, Punjab, Uttar Pradesh and Delhi have been invited to interact with farmers.
Replying to a question, Mr. Kundu said that under the Go Green Incentive of the State Government, the Tourism Department has decided to carry out plantation on available land at tourism places with the assistance with the Forest Department. Apart from this, there is a proposal to lease out food courts of Haryana Tourism on public private partnership mode, for which master plan is being prepared. Apart from this, a scheme is being prepared to start adventure sports activities at Karna Lake in Karnal, Tilyar Lake in Rohtak and Badkhal Lake in Faridabad.
Scintillating evening cultural programmes would mark the 26th edition of the Mela. On July 8, watch the folk dances of Punjab, Haryana, Himachal Pradesh and Rajasthan from 6p.m. onwards. On July 9, watch live performance by famous Haryanvi pop and folk singer, Mr. Gajender Phogat from 6p.m. onwards.
On the first day of the Mango Mela, the receipt of entries of mangoes and mango products would start from 7a.m. onwards. On the same day, competitions for students, such as solo dance, rangoli, face painting and mango eating (open for all), would start from 10a.m. onwards.
The second day of the Mela would be marked by competitions for students, including group dances and drawing, fancy dress for tiny tots in the age group of three to five years, and mango eating (open for all) competition. Students would be divided into two categories namely junior (Classes VI to VIII) and senior (Classes IX to X plus two) for various competitions.
In tune with its Corporate Social Responsibility initiative, Haryana Tourism has invited differently-abled students to visit the Mango Mela on July 8 and senior citizens from registered senior citizen societies of Panchkula, Kalka and Chandigarh on July 9. They would be allowed free entry to the Yadavindra Gardens, he added.