28 week premature baby gets New lease of life at Paras Bliss: To Create awareness on "Status of Neonatal Health Services in  India & Haryana a team of Doctors from Pass Bliss Hospital, Panchkula addressed the media.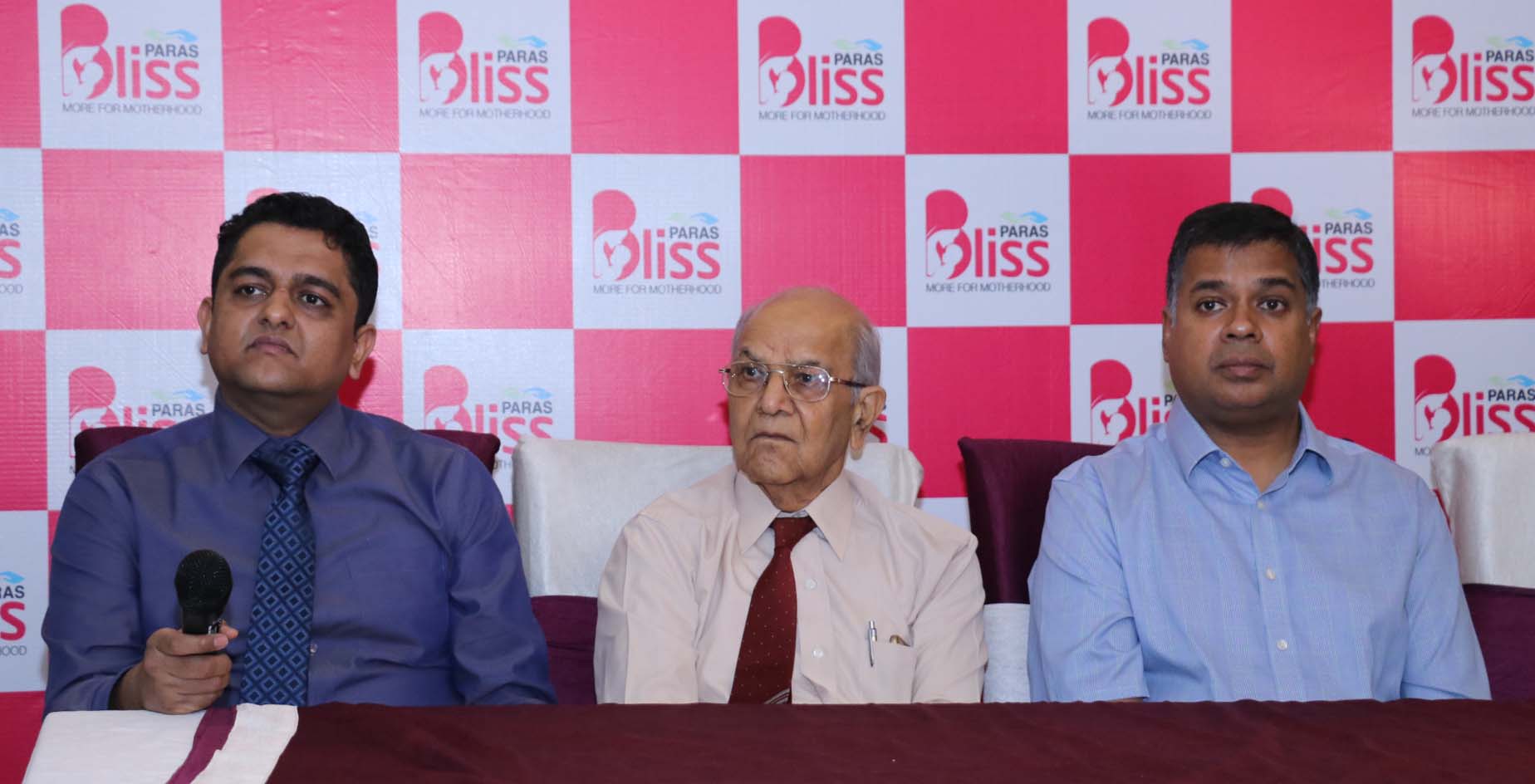 Present on the occasion were Dr O N Bhakoo Director Neonatology, Dr K L N Rao Director Peadiatric Surgery, Dr Rajender Shetty, Senior Consultant Gastroenterology and Dr Saurabh Goel , Consultant Neonatolgy from Paras Bliss Hospital Panchklula.       
Speaking on the occasion Dr O N Bhakoo said "of the 6.6 million under-five child deaths that occur globally every year, about 44 percent occur in the neonatal period (the first 28 days of life); this proportion is even higher in India– around 54 percent." India contributes to one-fifth of global live births and more than a quarter of neonatal deaths. About 0.76 million neonates died every year in India. Also 70 % of infant deaths in India occur in first 04 weeks of Birth.
Addressing the media persons Dr Sorabh Goel said recently out of a Triplet babies born in PGI in the 6thmonth of pregnancy on 25/04/19 who required NICU care in view of extreme prematurity. One of the triplet baby having weight less that 1 kag was referred tp Paras Bliss. On admission this baby has severe respiratory distress requiring Non Invasive respiratory support fr 1 week and antibiotic support fr 2 week . Baby also had Jundice, hypoglycaemia and few other complications. On day 35 of life baby developed enema, respiratory distress requiring CPAP. Investigations revealed late onset of Sepsis with low Blood counts, 04 blood units are Transfused along with treatment with Antifungal. Regular Eye & Brain examination was done during the satay of Hospital and finally bay was discharged after 2 months of treatment at 8th week of life with discharge weight of 1.5 kg. Unfortunately, other 2 sibling expired in other hospital during the course of treatment.
India has made considerable progress over the last two decades in the area of maternal and child health, through innovative and comprehensive health packages that covers the spectrum of Reproductive Child Health (RCH). Newborns however have missed out on the attention.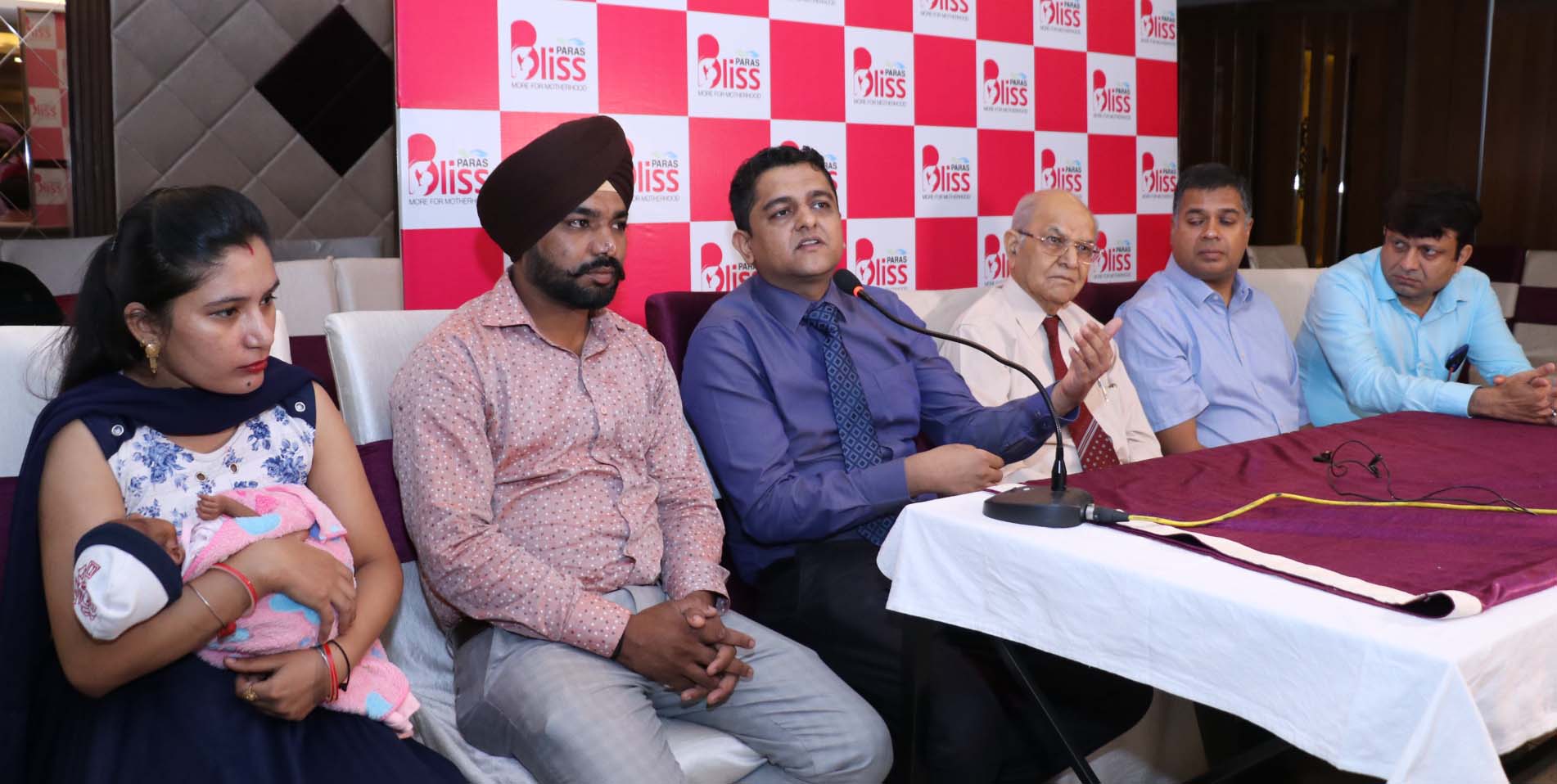 The three major causes of neonatal deaths are preterm birth complications, infections, and intrapartum related complications; together, they contribute to nearly 90% of total neonatal deaths. Neonatal mortality rate in Haryana are at around 28 deaths per 1000 birth, which is at par with backward stats like Jharkhand & Bihar. Sharing his experience
Speaking on the occasion Dr K L N Rao said Esopheagal atresia, Anorectal Malformations, Intestinal Obstructions are common emergency surgical conditions  and Inguinal Hernia, Pyloric stenosis and abdominal mass are semi emergency conditions in new Borns and all type of Neonatal and Paediatric surgeries are routinely done at Paras Bliss. Neonates from far adjoining cities palaces like Yamunanagar, Karnal, Patiala, Solan, Nalagarh are being shifted on regular basis to Paras Bliss in Ventilated ambulance.