Four Start-ups declared winners
at HDFC Bank's Digital Innovation Summit
:
Four start-ups were declared winners at HDFC Bank's first Digital Innovation Summit(DIS) in Mohali.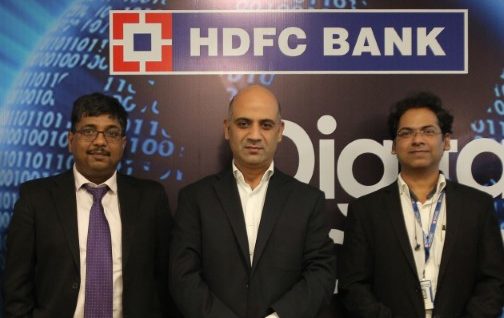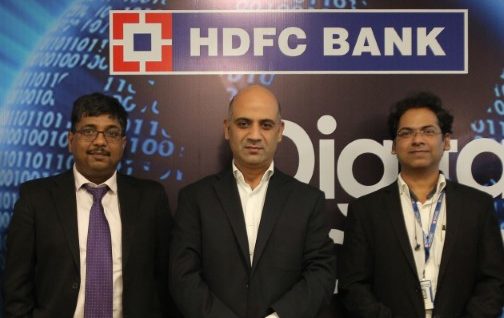 The Summit is a platform for start-ups to showcase their innovations aimed at powering the bank's next phase of growth. The winners are from the domains of Artificial Intelligence, Payments, Cyber Security and Human Resources.
#DIS is a platform launched by HDFC Bank for start-ups from across the globe to showcase their innovations. These solutions could power the bank's next phase of growth. Click here to watch a video on DIS:https://www.youtube.com/watch?v=kbwyW7DfS4k
These start-ups will get a chance to deploy their innovations in the Bank, after further evaluation of technical, business, security, and compliance parameters.
As part of the Bank's efforts to identify potential FinTech entrepreneurs from different parts of India, the Digital Innovation Summit will be held in various cities around the country.
At the summit held inAIC ISB Mohali, 22 start-ups shortlisted from 112 applications presented their ideas to a jury comprising HDFC Bank's top management, representatives of Startup India, AIC ISB Mohali, IvyCamp, CIIE, IIM Ahmedabad and CAN.
Overall, more than 100 entrepreneurs applied to participate in the summit. Their innovations have been in the areas of artificial intelligence (AI), machine learning (ML), analytics, and robotic process automation etc.These ideas were evaluated and shortlisted by a jury on the basis of following four parameters:
1) Uniqueness,
2) Business Potential,
3) Usability and Scalability,
4) Compatibility with HDFC Bank's business and technology platforms.
"DIS is a marriage of disruptive technologies from start-ups and HDFC Bank's customer focus," said Mr.RajnishKhare, Head, Digital Transformation, HDFC Bank. "The objective of the Digital Innovation Summit in Mohali is to have at its disposal a pool of cutting-edge world technology solutions. It's gratifying that we had over 100 companies applying to participate in the Summit."
"We are excited to announce winners of Digital Innovation Summit in Mohali," said Mr. Vineet Arora, Branch Banking Head, North, HDFC Bank. "It is indeed encouraging to witness entrepreneurs in Mohali adopting cybersecurity, augmented and virtual reality, artificial intelligence, machine learning, and other new-age technologies in a meaningful way."