NewZNew (Chandigarh) : The 29th Surajkund International Crafts Mela-2015 to be held from February 1 to 15, 2015 at Surajkund, district Faridabad is all set to get vibrant and lively look.  The Mela grounds will be divided into five zones that will be themed around the five seasons of India i.e. Spring, Summer, Monsoon, Autumn and Winter.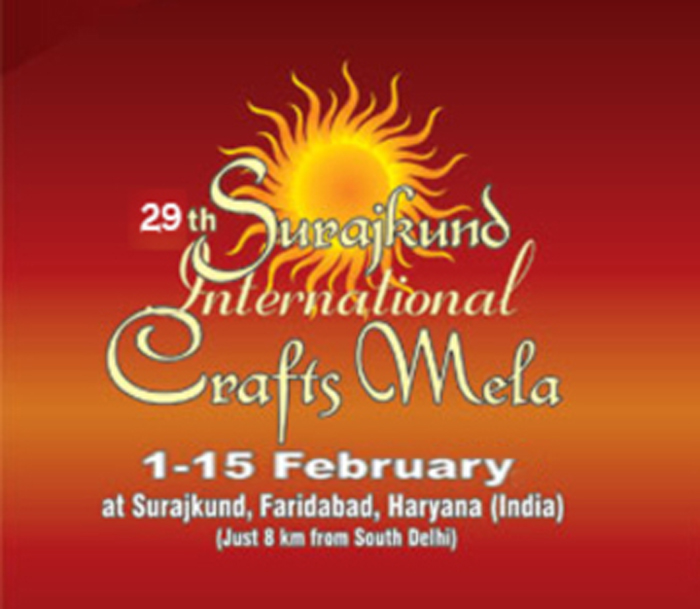 While disclosing the concept of Mela ambience, Managing Director, Haryana Tourism and Chief Administrator, Surajkund Mela Authority, Mrs Sumita Mirsa said that Surajkund Mela Authority and Haryana Tourism have commissioned professional consultants, Seerat Narindra of Decorative Arts, New Delhi and Mohnish Garga of Z Axis Exhibition Design, Pvt Ltd, New Delhi to lend the Mela grounds a colourful and vibrant look.
Mrs Misra said that the Mela grounds would be themed according Spring, Summer, Monsoon, Autumn and Winter season. The profusion of elements from nature, life and music like flowers, creepers, birds, butterflies, hammocks, sun, crescent moon, umbrellas, dancing peacocks, flutes and elephants etc, would accentuate the Mela environment.
Similarly, she said that the food court would be decorated with a giant rainbow and a big size sunflower at the entrance, assorted buntings of different shapes and shades, 3-D fabric fruits and leaves would adorn the food court. Food kiosks are being spruced up and about eight permanent food vending points selling packed and ready-to-eat items are being set up in an artistic manner. The food court 'Haveli' in the Mela premises has been given a new look, she added.
This year a new 'Apna Ghar' of Haryana has been created, a special attraction, where typical lifestyle, household items and décor of a Haryanvi home are presented. The all-new Apna Ghar has a big-size courtyard comprising a hand pump, Madhani, Gandassa, Chulha, Charkha, Charpoy, Mudas, Hookas and utensils etc. The entrance to Apna Ghar has been changed with an access from the main road, she added.
Eighty new work huts are being created that would encourage entry of more craftspersons to the Mela. All work huts would also be embellished with fabric buntings and some other features, added Mrs Misra.