2nd Divyang Premier League (DPL) will be held from April 15-18 at Sonipat : The second edition of Divyang Premier League (DPL), a T20 cricket tournament exclusive for the physically challenged cricketers of India is being organized by Differently Abled Cricket Association of Haryana (DACAH) in association with All India Cricket Association for Physically Challenged (AICAPC) will be held from April 15-18, 2021 at Sonipat and Chandigarh.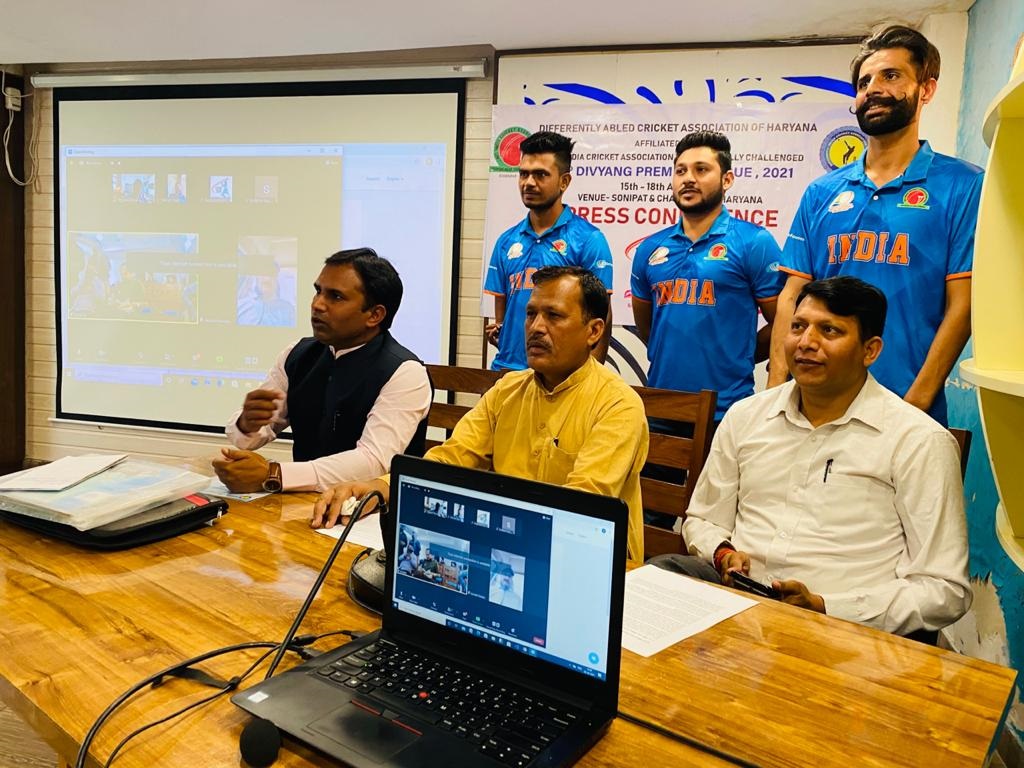 A total of five teams namely – Haryana Hurricanes, Bengaluru Warriors, Mumbai Champs, Delhi Dynamos & Kolkata Tigers with around 100 physically challenged cricketers from across the country are taking part in it.
While revealing the details of the league through a virtual press conference from Mumbai, Karsan Ghavri, President, AICAPC also the veteran of two editions of World Cup 1975 & 1979 said the four day long tournament will be played on league basis wherein each team will play four matches each.
The inaugural ceremony along with four matches on the first day of the tournament will be played at Motil Lal Nehru Sports School, Rai and The Modern School, Rai near Sonipat. Thereafter, the tournament will move to Chandigarh and Cricket Stadium stadium and GMSSS, Sector 26 will host the rest of the tournament.
This edition of DPL would also feature the players who had been the part of Physically Disabled World Cricket Series 2019 held at England wherein India beat host to lift the trophy.
Present on the occasion, Dinesh Kumar, Secretary, Differently Abled Cricket Association of Haryana (DACAH) After the World Series victory, it was further intended to improve the standard of Physically Challenged cricket and in this attempt, we have conducted multiple cricket tournaments.
One among them is the Divyang Premier League (DPL). The previous edition of DPL was held in 2017 where Mumbai Champs had emerged as the champions. This league helped to spot a lot of upcoming players and many players from the league went on to represent the Indian team in the international circuit.
He said that test player S. Sreesanth has been assigned as brand ambassador for DPL and he will be witnessing the final match on April 18, 2021
Those who others also detailed the event includes Vinod Deshpande, former Director, AICAPC during Physical Disability Cricket World Series 2019, and also former Vice President, Mumbai Cricket Association, Rekha Wadekar, Patron, AICAPC, Ashok Wadekar, Former President, AICAPC also the brother of Ajit Wadekar, Prasad Desai, Vice President, AICAPC and also MCA administrator, Saurabh Ravalia, Secretary, AICAPC, Yashpal Thakur, President, DACAH, Sunil Kakran, Advisor to DACAH and physical disability Indian team members Mandeep Singh, Gurjant Singh and Anshul.