Shaheed Udham Singh Group of Institutions, Tangori (SUSGOI) in collaboration with Society of Materials and Mechanical Engineers (SOMME) organized three day 2nd International Conference on 02 November, 2017 at SUS campus. As many as 200 researchers from different countries like Canada, United Kingdom, United States of America and Longowal, Ludhiana, Amritsar, Bathinda, Ropar, Roorkee, Himachal Pradesh, Haryana, Mumbai etc various other states of country participated in this event to present their researches as Paper Presentation, Poster Presentation and Model Presentation.  Prof. S.K Das, Director, IIT, Ropar was the chief guest on the occasion. Dr. A.P Singh, Dean, Research and Development, IKGPTU, Kapurthala, Prof. Satya Prakash, Former Emeritus professor, IIT, Roorkee, Dr. Buta Singh, President SOMME and Dean, Maharaja Ranjit Singh PTU, Bathinda were the guests of honor.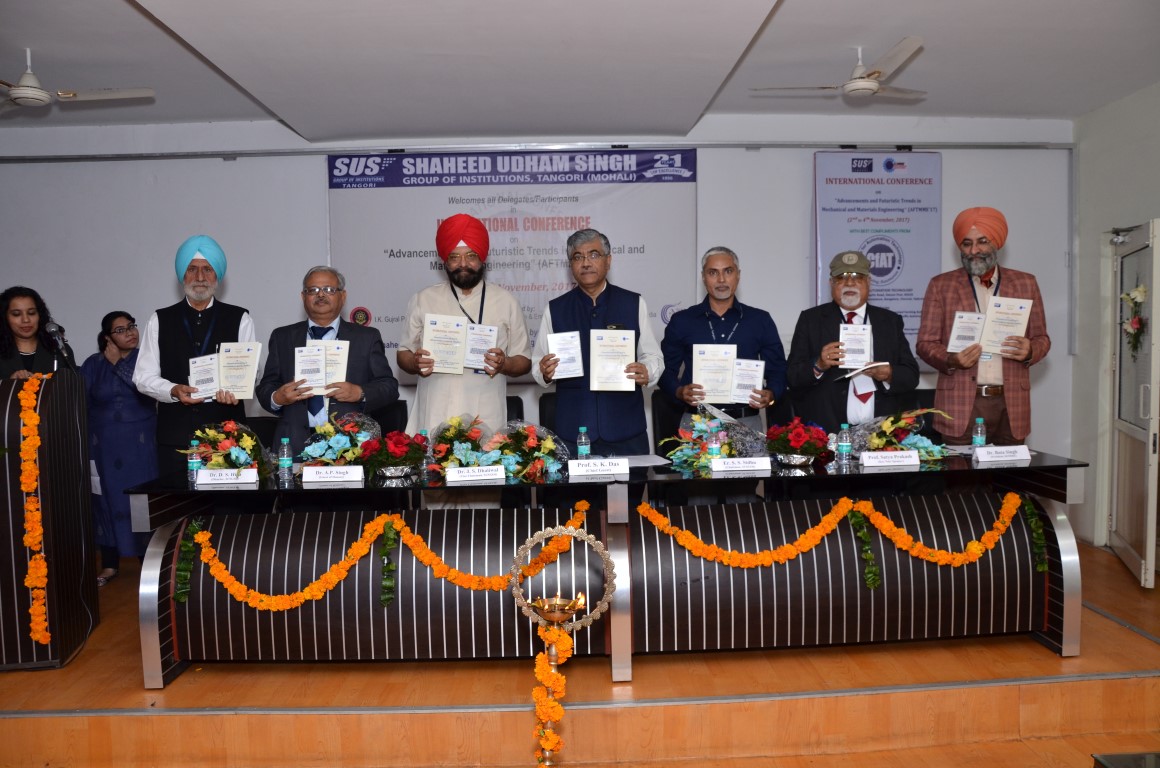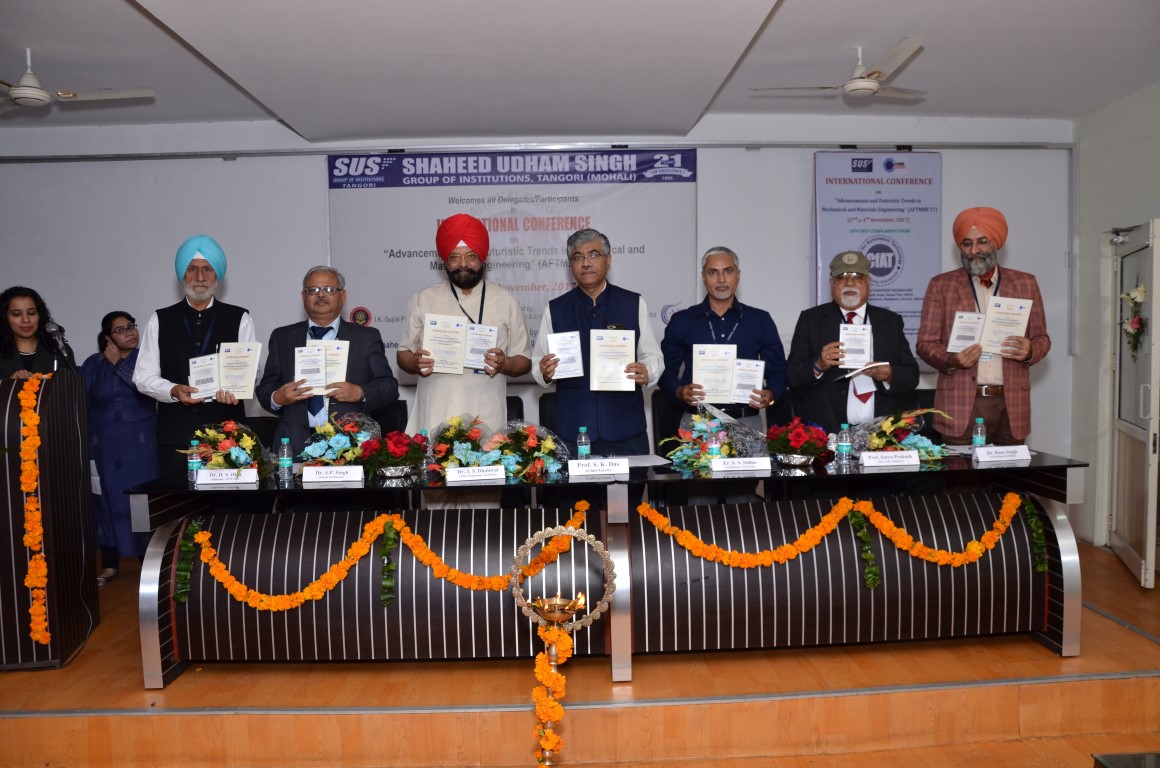 The function was inaugurated with torch lightning ceremony by Prof. S.K Das, Dr. A.P Singh, Prof. Satya Prakash, Dr. Buta Singh, Er. Sukhwinder Singh Sidhu, Chairman SUSGOI, Dr. J.S Dhaliwal, Vice Chairman SUSGOI along with Dr. D.S. Hira, Director SUSGOI followed by the Saraswati Vandana and thereafter released souvenir of the conference. During this conference more than 200 researchers from Indian Institute of Technology Ropar, Indian Institute of Science, Bengaluru, ASB Industries Inc., USA, Cardiff University, UK, Indian Institute of Technology, Jodhpur, Rajasthan, Baba Banda Singh Bahadur Engineering College, Fatehgarh Sahib, University of Windsor, Windsor, Ontario, Canada, Thapar University, Patiala, Amity University, Jaipur, I.K Gujral Punjab Technical University, Jalandhar, M.R.S. PTU, Bathinda, Chitkara University, Rajpura, Lovely Professional University, Phagwara, Punjabi University Patiala, Guru Kashi University, Talwandi Sabo, Punjab Engineering College (PEC), CGC, Landran and many more presented their papers in the conference.
In his inaugural address the chief guest Prof. S.K Das discussed about his field Heat Transfer & Fluid and further talked about his life experiences as to motivate the youngsters. He said "passion is must for one in order to achieve his or her dreams and one who is passionate about any aim can disregard to materialistic things and earn experience & dignity as I did". In addition to this he motivated youngsters, participants and researchers saying that you all are having a lot of time in life to do something, to achieve something so work with passion and instead of using web one should read journals and books in library .
Dr. A.P Singh, while addressing discussed about Science technology. He further said that Research leads to technology and Science leads us to what we are today and science also gave boost in the every field. "This is great opportunity for this institution and I am glad and thankful for being here" he added.
On the Occasion, Dr. D.S Hira welcomed the guests and conveyed his best wishes. He also appreciated the participation and insisted on hard work and maximum participation.
Er. Sukhwinder Singh Sidhu thanked the chief guest for visiting SUS and sharing the valuable views with students, faculty and researchers. He further said that this conference provides an opportunity to authors from all around the world to join in and to share their vast experience, knowledge, to exchange ideas and discuss the practical challenges encountered and the solutions adopted on Advancements and Futuristic Trends in Mechanical & Materials Engineering.