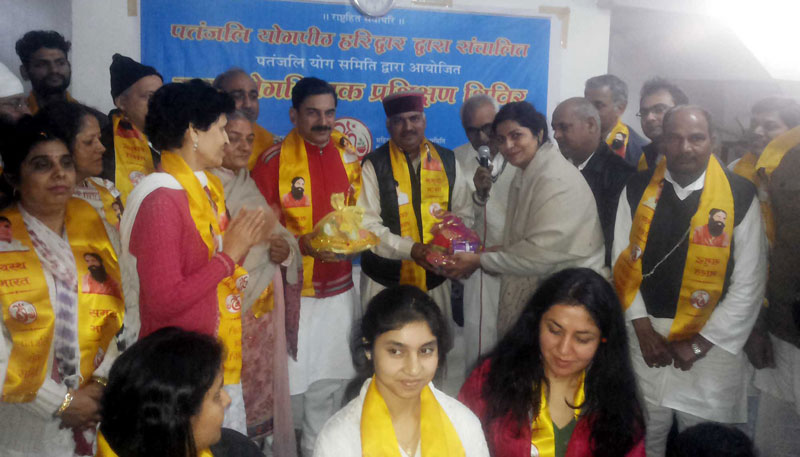 NewZNew (Chandigarh) : The Sah Yog Training Camp organized by Patanjali Yog Samiti, Chandigarh from December 6, 2015 to January 11, 2016 was concluded here today. The 100-hour session used to be held every morning and has brought up 36 new Yoga trainers so that they could stay healthy with Yoga practices and could serve society and the country.
On this occasion Naveen ji, State In-charge, Bharat Swabhimaan Nyas said that Swami Ramdev has brought back Yoga to every street, city and the whole world. Kiran Kamboj commented that Yoga is like a lost wealth which has now been brought back by Swami Ramdev.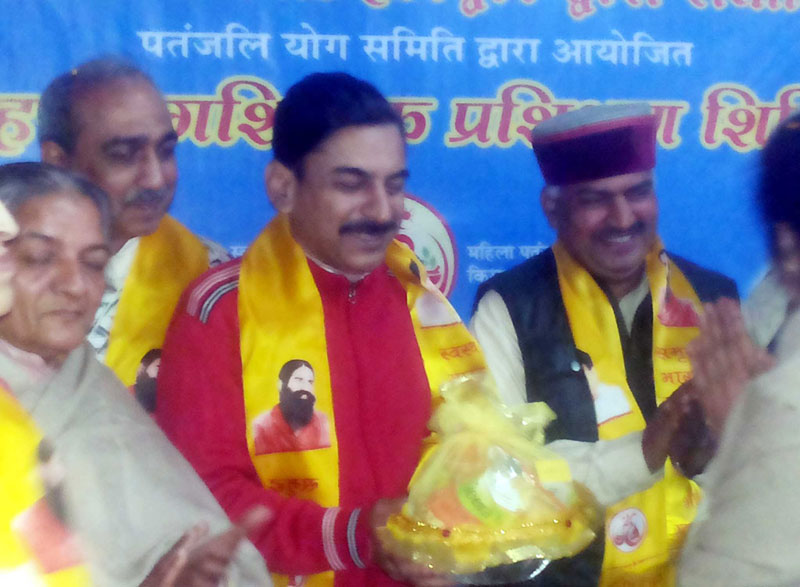 Assistant Media Advisor to Govt. of Punjab Vineet Joshi congratulated all on the conclusion of the camp and said that everyone lives for himself but real life is to live for others. On a personal level we are fighting with drug menace and I believe that Yoga can play a vital role in eradication of drugs from the society.
Preacher from RSS Punjab, Dinesh ji said that Yoga is like karma and a means to live a long life. But it is very important to live a life yourself before teaching it to others. Swami Ramdev has done the same and he is training new people through such camps.
R.R. Passi, Head, Patanjali Yog Samiti, Chandigarh thanked all the guests on this occasion. He said that this kind of camps will be regularly organized in the near future and interested people can register themselves at Patanjali dispensaries and centers across the city.