GMMSA EXPO INDIA in its 3rd edition is all set to bring some of the leading inventions in the world of garment manufacturing. The Garments Machinery Manufacturers & Suppliers Association (Regd.) – Expo announced the commencement of their third edition of GMMSA EXPO-INDIA 2018 which would be held at Dana Mandi, Bahadur Ke Road, Ludhiana from February 25 to February 28, 2018. This announcement was made during a press conference held on Tuesday at Hotel Nagpal Regency in Ludhiana.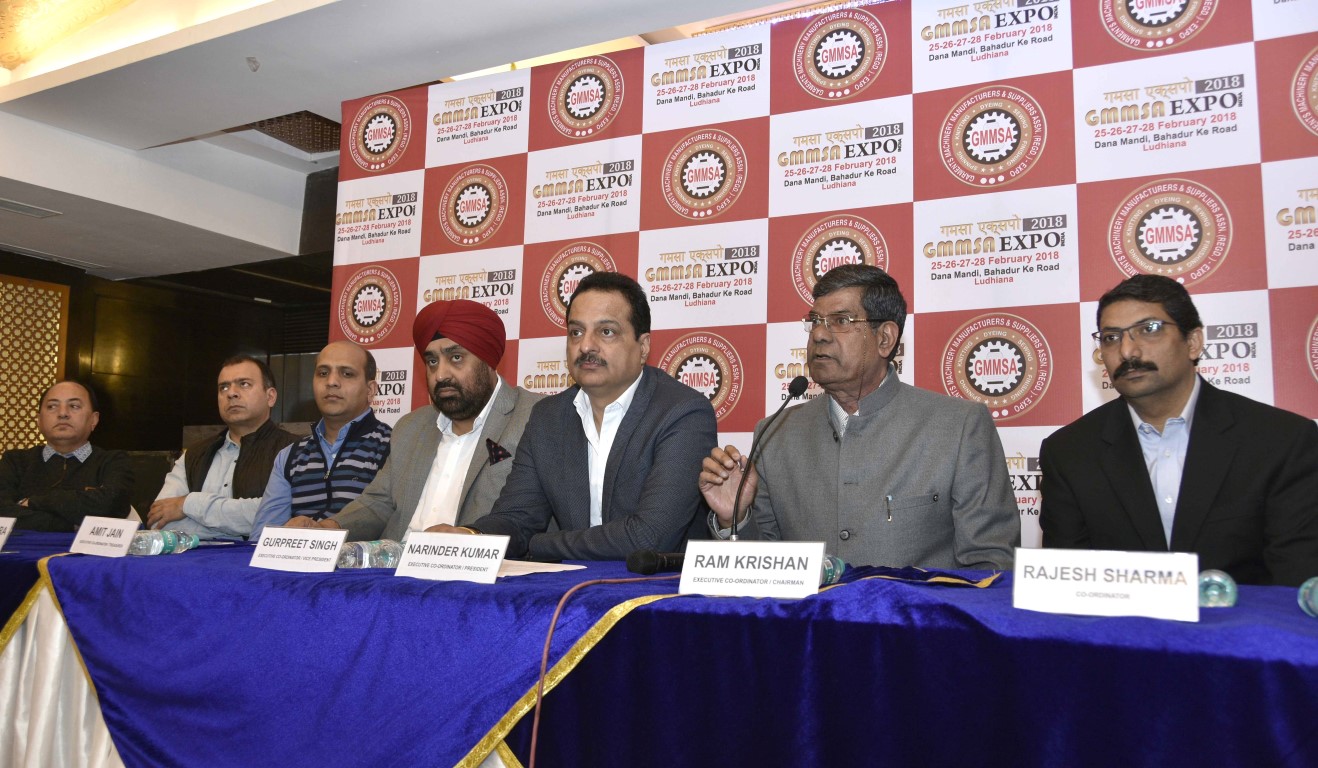 Like every year this year's edition is being organised to facilitate the garment machinery manufacturers and suppliers to showcase their products with the latest world-class technology. An estimated 50,000 visitors from India and abroad are expected to attend the Expo that has fast become a grand success ever since it's very first edition in 2016. Spread over 2 Lacs Sq Ft. The Expo will showcase over 2000 products on Knitting, Weaving, Dyeing, Finishing, Printing, Sewing machines and accessories by leading brands with participants from India and over 18 countries.
Speaking on the occasion, Mr Ram Krishan – Chairman, GMMSA Expo India 2018 said, "We have been very fortunate that our hard work has paid off over the years. GMMSA EXPO INDIA has become a brand that has established its credibility. Through this Expo, we intend to capitalise on the opportunity to provide latest technology and knowledge at the doorsteps of the industry. GMMSA EXPO INDIA has become a proud moment for the industry as well as the Ludhiana city attaining recognition on the national industrial scenario."
Mr Narinder Kumar – President, GMMSA Expo India 2018 said, "To deliver the most effective platform for this exhibition, this expo is organised by the industry itself for the betterment of the Ludhiana industry as a whole. We find special eagerness among leading brands of machinery to exhibit their products in GMMSA Expo. This support has made the expo the largest ever industrial exhibition of garment machinery in Punjab. The machinery manufacturers are keen to be at the forefront in showcasing their latest technology to increase productivity and achieve cost efficiency in each process of garment manufacturing making the industry more competitive. "
Also present on the occasion were Mr Gurpreet Singh, Mr Amit Jain, Mr Parmesh Wasist, Mr Gurdev Singh, Mr Jatinder Sudera, Mr Sukhwinder Singh, Mr Pankaj Kalra, Mr Teja Singh and Mr Rajesh Sharma, Mr Mohan Chawla, Mr Rajinder Bhamra and Mr Davinder Pal.