NewZNew (Chandigarh) : The 3rd International and 5th Indian Psychological Science Congress (IPSC-2016) began in Chandigarh today. Prof Arun Kumar Grover, Vice Chancellor, Panjab University, Chandigarh inaugurated the three-day conference at PG Govt College, Sector 46, Chandigarh.
Prof Grover also released the annual booklet of the congress and presented the lifetime achievement award to Prof Sagar Sharma for his exemplary work in the enrichment of psychology during his service at PU, Chandigarh.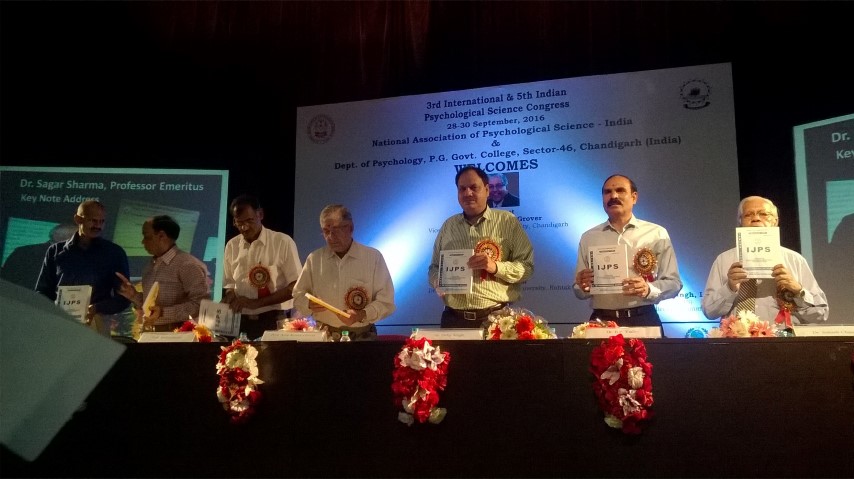 In his speech, Prof Arun Kumar Grover suggested to organize a public lecture under the conference so that local community gets involved in the process and the event get more recognition. He also advised the post graduate colleges to aspire for autonomous status. That way the colleges can take individual decision and set their own agenda for further development. PG colleges can give a good competition to the universities.
The psychological science congress is being organized under the aegis of National Association of Psychological Science (NAPS). Dr Rajesh Kumar, organizing secretary, said, "IPSC 2016 is a three day international conference proposed on 'psychological well-being' would explore practical ways to achieve well-being with conceptual clarity. The theme of the conference this year is 'peace and harmony' and the event is also supported by the Global Peace & Harmony organization."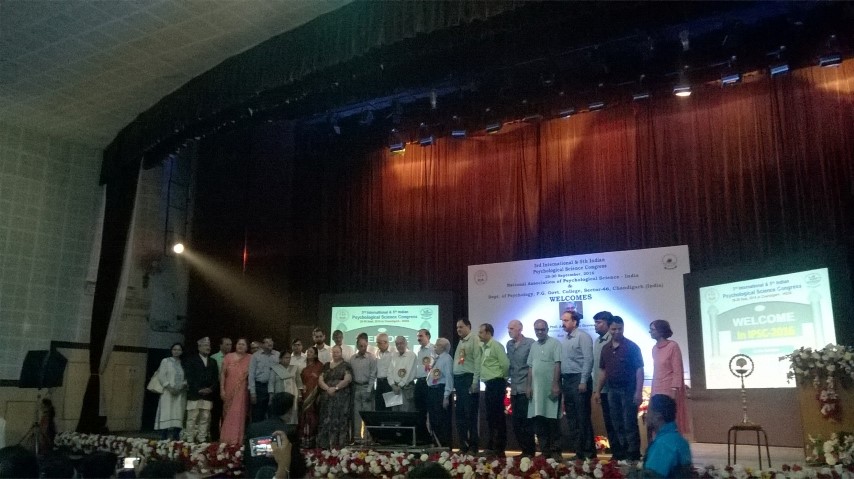 The researchers participating in IPSE2016 are representing Bangladesh, Nepal, Iran, Pakistan, USA, Spain, Nigeria, Ethiopia, apart from various parts of India like Goa, Karnataka, Jammu, Srinagar, Maharashtra, Tamilnadu, Bangalore, Mumbai, Gujarat, West Bengal, Tripura, Gangtok, Punjab, Haryana, Bihar, Rajasthan, Uttar Pradesh, Uttrakhand, etc.
Dr Roshan Lal Dahia, Conference Director and Assistant Professor, Psychology Department, Panjab University, Chandigarh, said, "This is an endeavour for the development, representation and advancement of different areas of psychology as a science."