Thousands of city residents today came forward to run for a cause here today when they took part in 4th Edition of Punjab Half Marathon run Against Drug Abuse which was organised by Thrill Zone Trust in city on Sunday. The run was open to all and residents of any age group.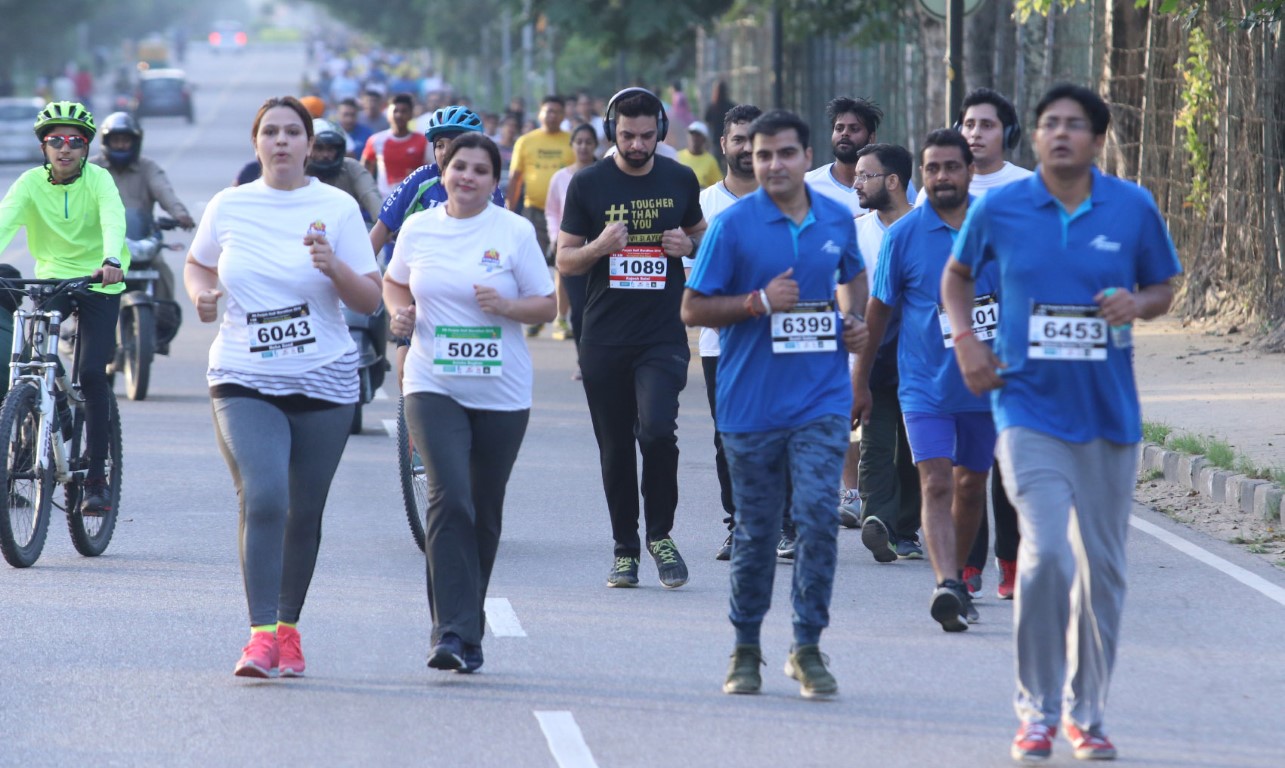 The 21 km half marathon run was be flagged off from Chandigarh Club in Sector 1 at 5:30 am, while 10 km run was be flagged off at 5:45 am and 5 km run was flagged off at 6 am. Amarjeet Singh Chawla, Visually Impaired Runner was the Chief Guest and also took part in the 21 KM Half Marathon. The youngest participant in half marathon was a 7 year old.
The run was in sync with the recent announcement made by the Punjab Chief Minister, Capt. Amarinder Singh on Independence Day calling for Freedom from Drugs and had launched a programme to take the war against drugs to schools and colleges. Narcotics Control Bureau Zonal Office in Chandigarh supported the event.
Giving the information, P.C. Kushwaha, the brain behind the run said, "This was the fourth edition of Punjab Half Marathon. The run started from Chandigarh Club, sector 1 then Rock garden, Sukhna lake and U turn from IT Park." P.C. Kushwaha is known as youngest multicity marathon organiser in India.
This was Thrill Zone's 47th Event in four years. Thrill Zone is an organization working towards the establishment of running as a serious sport by means of marathons and extensive training. We at Thrill Zone are committed to the cause of healthy living catering running fraternity to promote Running Culture, he added.
There were three categories for the run – 21 km, 10 km and 5 km while age categories for 21 km half marathon (both male and female) was 18-25 years, 25 to 35 years, 35 to 45 years, 45 to 50 years, 50 to 60 years and 60 plus.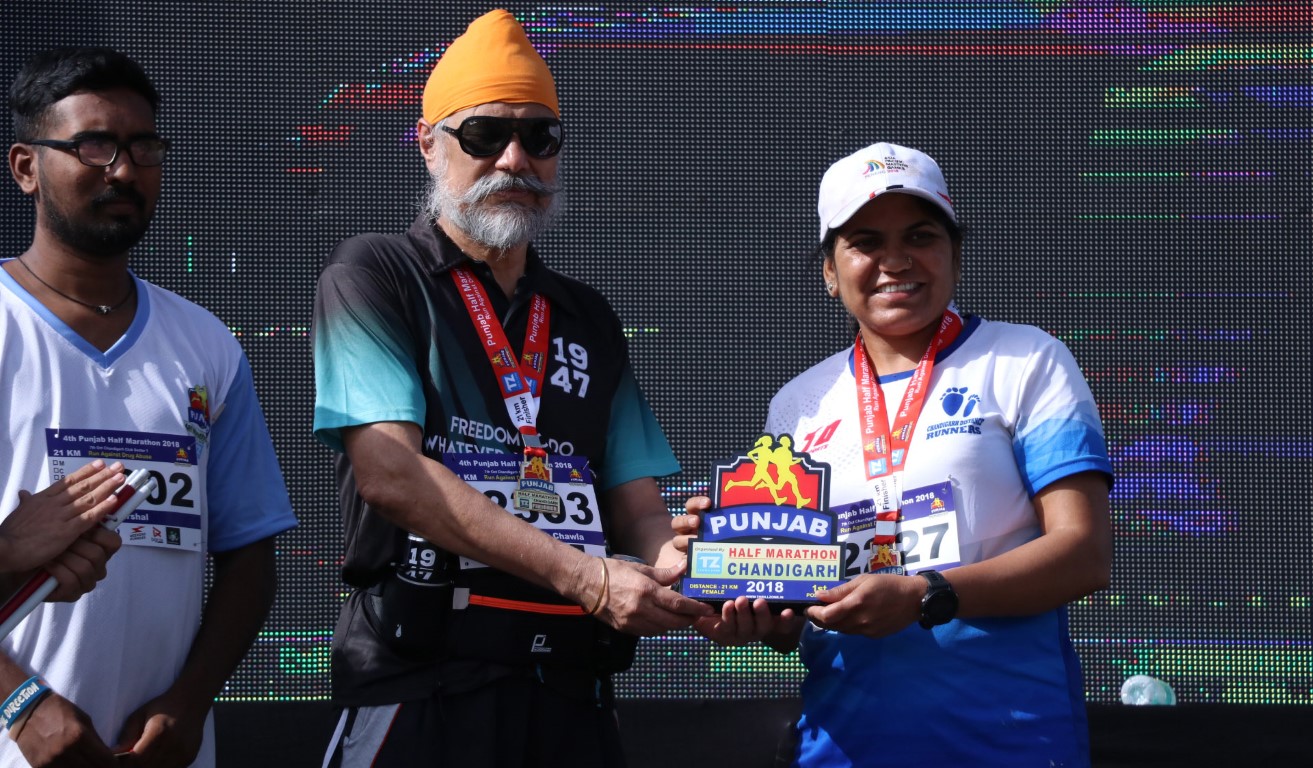 For 10 km (both male and female) there were three age groups – Under 18 Years, 18 to 50 Years and 50 plus years. The 5 km run was open for all age groups.
There were around 7-10 water and energy drink stations on route for Runners and Medical support on route and venue, start and finish point. There were route marshals to support the runners participating in event, besides all medical facilities including ambulance and a team of doctors and the run was monitored using drone cameras.
All participants were given medals, certificates, T Shirts and refreshments. Winners in different categories were given trophies.