The fifth edition of the annual international orthopedics conclave, Orthotrends 2018, began today at Chandigarh with the theme ,"Exploring New Horizons in Arthroplasty."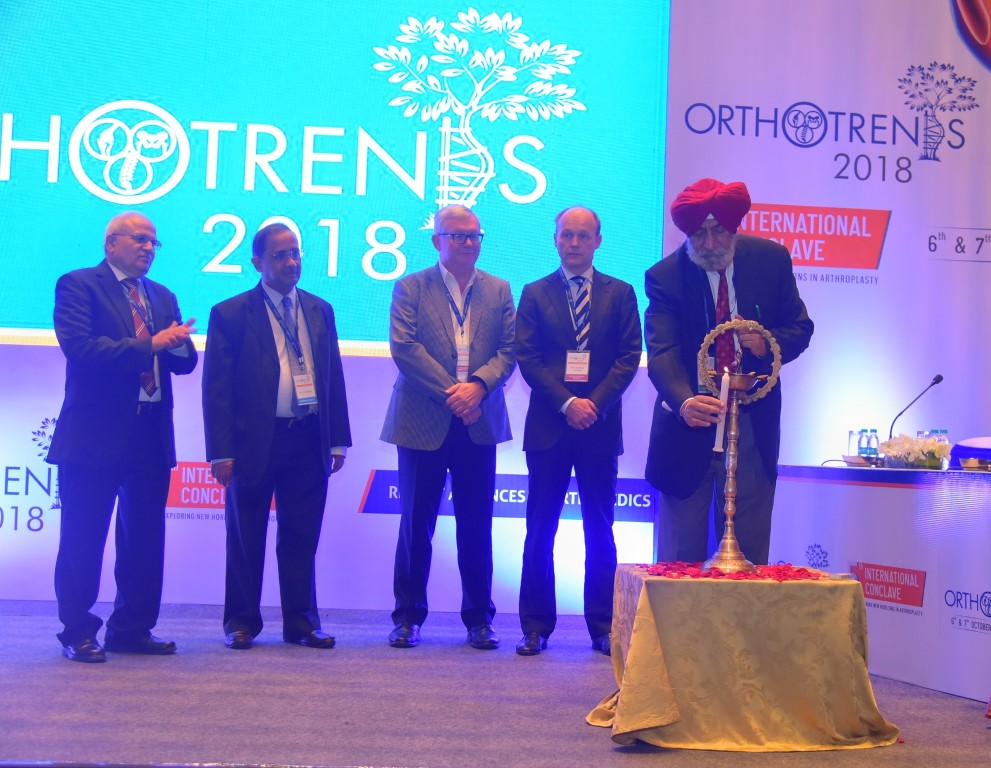 Over 400 orthopedic surgeons from India and select parts of the worldare attending the two-day event to catch up with the latest trends in the field of orthopedics.
Several live surgeries were conducted for the benefit of the participants on the first day of the conclave. Keynote addresses on critical aspects of knee and hip surgeries were delivered. Case-based panel discussions, free papers and hands-on workshops for experiential learning were also held. Special sessions on bariatric and liver were other attractions of the conference.
More than 30 eminent orthopedic surgeons,including three international faculties,addressed the congregation.A trade exhibition is also being held on the sidelines of the mega event.The live surgeries, including complex total knee replacement (TKR) and total hip replacement (THR),were telecast live from the Shalby Hospital in Mohali.
Dr. Vikram I.Shah,Chairman, Shalby Hospitals, is the Chief Patron of Orthotrends, along with Dr. Mandeep Singh Dhillon, Professor& Head, Dept. of Orthopedic Surgery, PGIMER, Chandigarh.
Orthotrends, which started in 2014, is the largest annual gathering of orthopedic fraternity in India, focusing on thelatest trends and technological advancements in the field of orthopedics worldwide
The event, being held onOctober 6 &7, 2018, at JW Marriott Hotel in Chandigarhis the first of its kind in the city
More than 400 orthopedic surgeons from India and around the world are participating
Dr. Vikram I. Shah, Founder Chairman & Managing Director of Shalby Hospitals, is the Chief Patron of this unique educational initiative
Speaking on the occasion, Dr. Vikram I Shah, Chairman, Shalby Hospitals,said: "Tremendous advancements have been made in joint replacements in India in the last 20 years, yet the unmet demand remains huge. The country is seeing an arthritis epidemic. The incidence of knee arthritis in the Indian population is believed to be as much as 15 times higher than what is found in Western nations. USA, with a population of 30 crores, sees 7 lakh knee replacement surgeries every year, but for India, this figure is only 150,000. While this is a huge jump from a mere 350 knee surgeries that were performed in India in 1994, the unmet demand in the country would be a staggering one crore knee replacements each year, considering the huge size of the population and the propensity of Indians for knee arthritis. Compared to this, India will be seeing just about one million knee replacements every year by 2022. The good news is that joint replacement surgeries are progressively becoming easier with advancing technology. Today, they involve much lower infection rates and shorter hospital stays."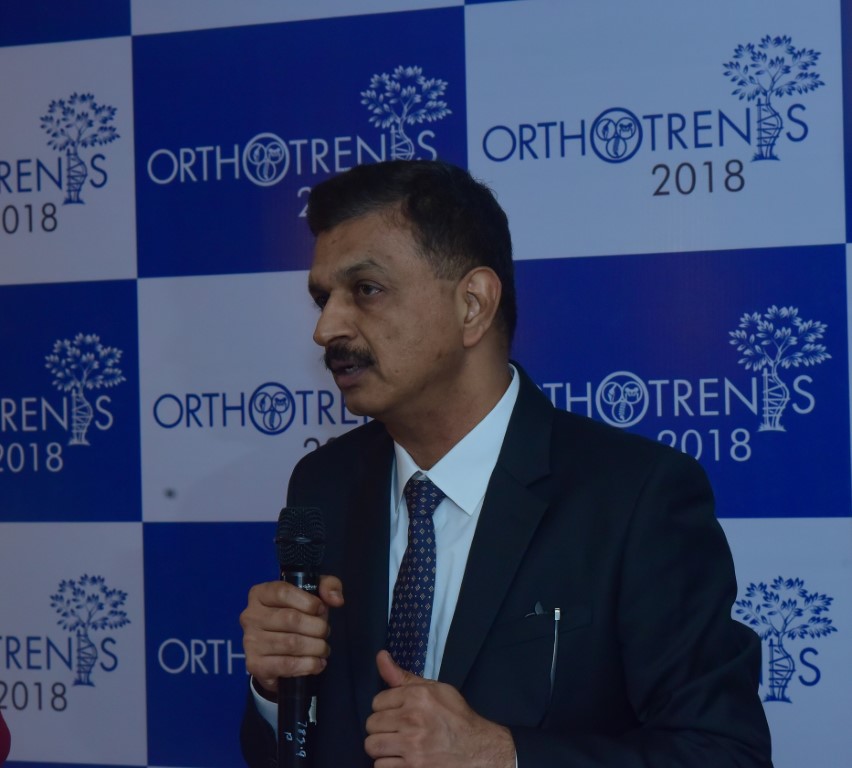 The scientific sessions at Orthotrends 2018 arefocused on current concepts like evolving trends in the management of OA, bariatric surgery, replacement surgery, etc.; challenging cases in total knee replacement (TKR) & total hip replacement (THR) and avoiding adverse outcomes; prosthetic joint infections; painful TKR; Revision TKR and THR; Partial Knee Replacement, and so on.
Three international faculties are present at the event to share their insights. These include,Dr. Robert Harvey, Consultant Orthopedic Surgeon, Spire Murrayfield Hospital, Wirral, UK;Dr. Heiko Graichen, Medical Director, Asklepios Orthopedic Clinic, Lindenlohe, Germany; and Dr. William J Jason, Orthopedic surgeon atNorth Tampa Orthopedics & Sports Medicine, Florida, US.
Orthotrends isorganizedevery year in various cities across India with Dr. Vikram I. Shahof Shalby Hospitals as the chief patron. The 5th edition of the event this year is being supported by the Orthopaedic Education & Research Society, Mohali.
For more information about Orthotrends 2018, please visit www.orthotrends.org