More than 80 percent patients with mental disorders are still not seeking treatment. While speaking at the inaugural ceremony of two-day 43rd Annual Conference of North Zone Indian Psychiatric Society – North Zone, Dr. BS Chavan, Director Principal GMCH cum Chairman Organizing Committee, said, mental health disorders especially depression and substance use disorders are amongst the top 10 causes of disability in low and middle income countries.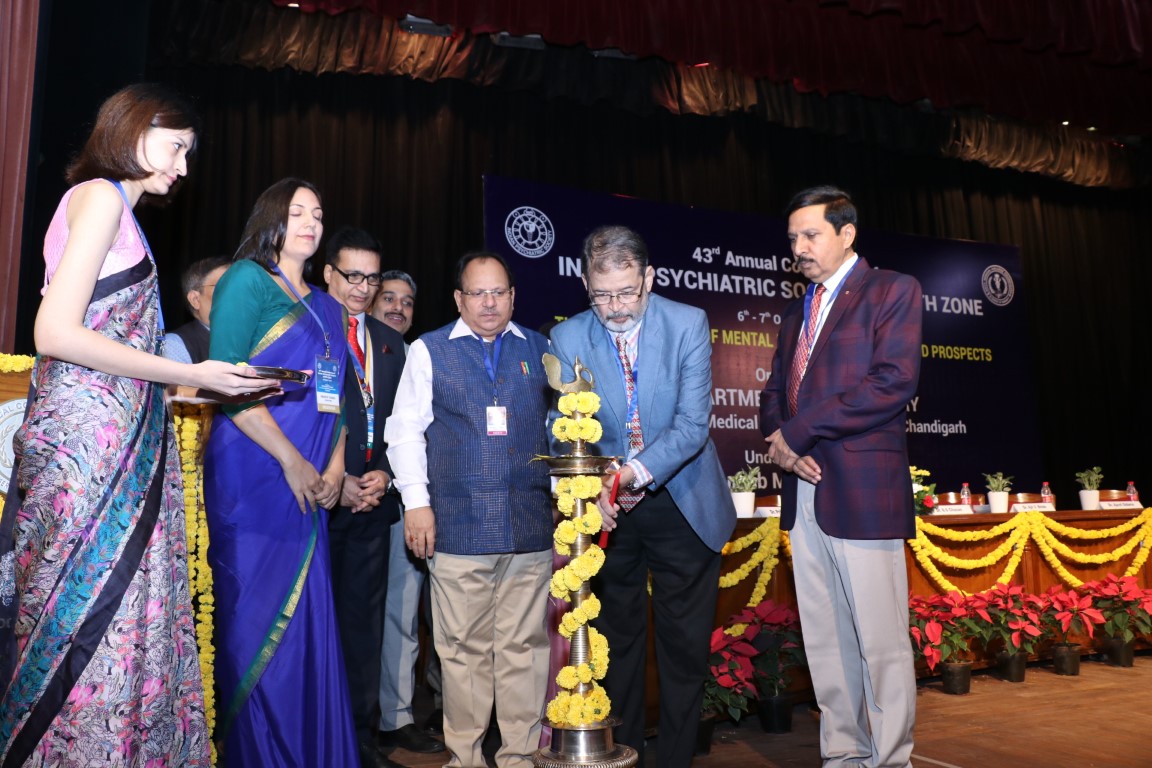 Department of Psychiatry, Government Medical College and Hospital, Sector-32, Chandigarh, is organising a two-day Annual Conference of Indian Psychiatric Society- North Zone. On the inaugural day Dr Ajit Bhide, President, Indian Psychiatric Society was the Chief Guest.  The conference was attended by over 300 delegates from the states of JK, HP, Punjab, Haryana, New Delhi, Rajasthan and Chandigarh.
Dr. BS Chavan, Director Principal GMCH cum Chairman Organizing Committee while welcoming the delegates emphasized on the importance of the theme of the conference: "Promotion of Mental Health: Challenges and Prospects".
While sharing the findings of the recently completed National Mental Health Survey in 12 states of India including Punjab, he expressed his concern over the rising prevalence of Mental Health Disorders in our country which is to the tune of 14 %. This basically means that every 6th person who is more than 18 years of age has a diagnosable mental illness. Over last 10 years, there is about 26 % increase in number of cases who are seeking treatment from Dept of Psychiatry GMCH.
Dr Chavan also highlighted that after enactment of Mental Health Care Act, 2017, mental health has become a right irrespective of poverty and lack of support. He shared that Dept of Psychiatry through Parivartan NGO was providing crisis intervention and Home Based Treatment and more than 40 mentally ill have been brought to GMCH for treatment. However, after treatment of acute phase of illness, there was no place in govt set-up to provide shelter to these patients.
However, after this act, Supreme Court of India has directed each state to set-up rehabilitation facility for homeless mentally ill patients who have recovered from mental illness and no longer need hospitalization. MHCA 2017 has specifically emphasized that each patient has a right to be treated in least restrictive setting. The act has also de-criminalized the suicidal attempt.
Dr Chavan further shared that suicide data of last 15 years of Chandigarh shows that younger persons are committing suicide and use of weapon as a mean of committing suicide has increased and hanging from the ceiling fan is the most common method of committing suicide.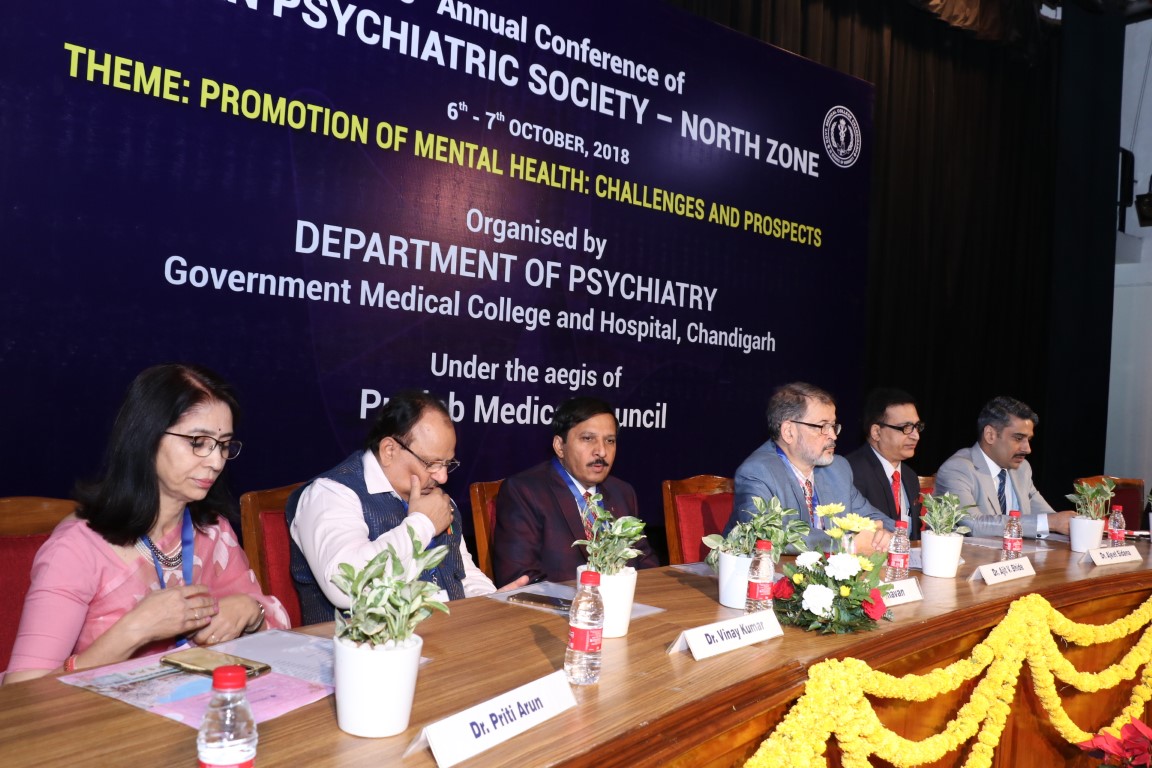 During the inaugural address, Dr Ajit Bhide, stated that Indian Psychiatry Society and Indian Association for Social Psychiatry are working very closely with MCI and MOHFW, Govt of India for making under graduate psychiatry a mandatory subject during MBBS so that future doctors are able to diagnose and treat at least common psychiatric disorders. Increase in number of MD psychiatry seats will not be able to balance demand and supply of mental health needs and thus integration of mental health into strengthening of general health is need of the hour.
Dr Suresh Badamath, a psychiatrist from NIMHANS Bangalore and Dr Simmi Waraich psychiatrist from Mohali conducted a workshop on Mental Health Care Act, 2017  to address various concerns of various stakeholders. The new provisions in the act including complete ban on physical restraint, right to refuse treatment, introduction new concepts like Advance Directives and Nominated Representatives and setting up of Mental Health Review Board to check abuse of rights of mentally ill patients generated lot of discussion. Dr N. G Desai shared the innovative work done by IHBAS, New Delhi for Homeless Mentally Ill and inspired the young Mental Health Professionals attending the Conference.
In order to promote research in mental health among the young psychiatrists, there were 8 award papers for three awards namely Dr AK Kala Award, Dr GC Boral Award and Dr Bucksey Award. The results of these awards will be announced during the valedictory function. During the inaugural ceremony, Dr Ajeet Sidana, President IPS- North Zone handed over the charge of Society to Dr Brahamdeep, the incoming President of the society. The other stalwarts who will be sharing their contribution in the field of mental health include Prof RS Murthy from Bangalore, Dr PK Dalal ( KGMC Lucknow), Dr TSS Rao ( Mysore ), Dr Asim Malick ( Kolkatta), Dr Rakesh Chadda ( HOD, AIIMS New Delhi), Dr Rajiv Gupta ( HOD, Medical College Rohtak).