5 Additional Covers to Enhance Basic Protection for Your Two-Wheeler: Owning and riding a bike of your dream is an aspiration that a lot of us share. And given the worsening traffic conditions, buying a two-wheeler was never more rewarding than what it is now.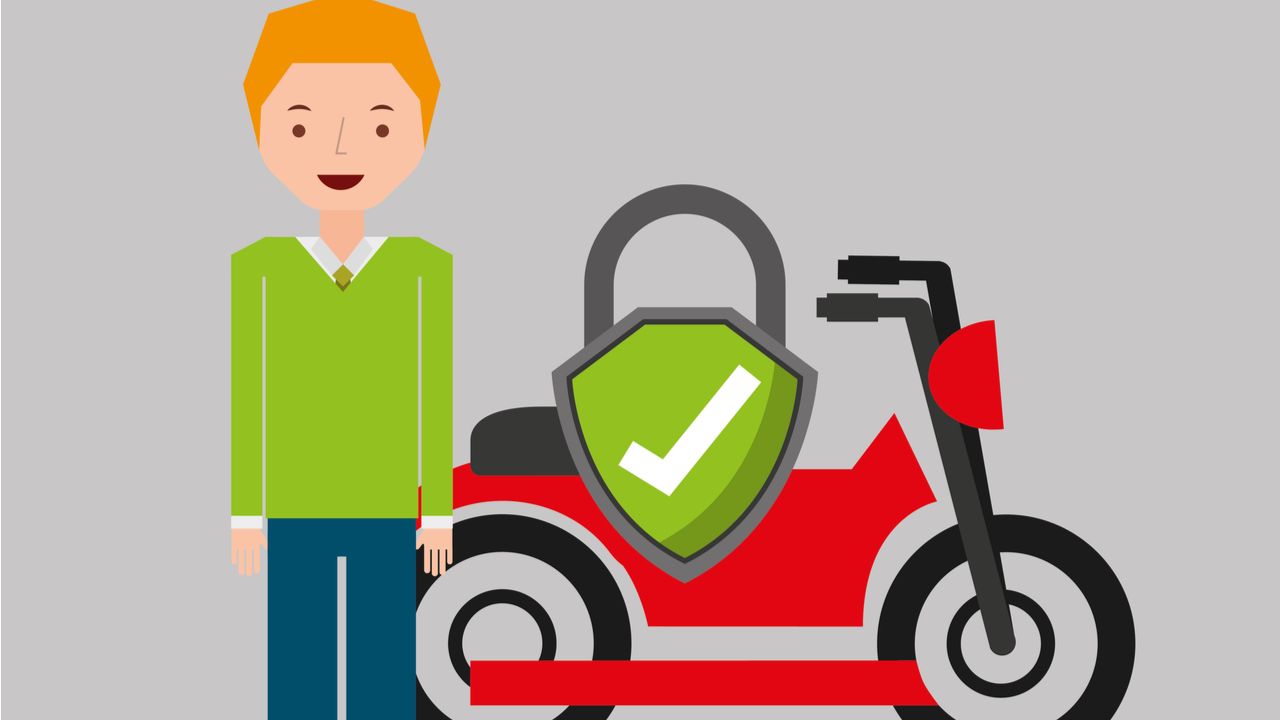 A two-wheeler will help you beat the traffic, decongest the roads and more importantly is lighter on your pockets.
They are cheaper to buy in the first place, cheaper to run, cheaper to maintain and of course cheaper to insure. 2 wheeler insurance is something that a lot of us do not heed any importance. However, it plays a very significant role.
A 2 wheeler insurance ensures that you get the much needed legal clearance to ride your bike and a host of other features. For starters, it can offer coverage against damage to your vehicle, protect your bike against natural calamities or man-made nuisances such as riots, strikes, theft, vandalism etc.
Before you head out to buy online two wheeler insurance, being aware of the different types available can be helpful. You can either opt for third party insurance or comprehensive bike insurance.
Third Party: Third party insurance is a barebones policy that is mandated by the laws. The policy makes it a point that you do not have to pay for damages to third party individuals or properties in the event of an accident. The bare minimum structure also helps the policy keep the costs down.
Comprehensive Policy: A comprehensive policy, on the other hand, offers third-party coverage and adds own damage component. While it does cost slightly higher in terms of premiums, it offers better coverage as well. Another advantage of a comprehensive policy is the ability to opt for add-ons. These are additional coverage that you can incorporate with your plan to enhance the coverage.
Here is a list of additional covers that you must consider in your comprehensive plan.
Personal Accident Cover: Accidents on a bike can be fatal for both the rider as well as the pillion. Having good coverage with a personal accident cover will offer sufficient coverage during the time of need. It would offer compensation for partial or total disability and in the worse-case, death as well. This cover is applicable for the rider as well as the pillion.
Zero Depreciation Cover: The zero dep cover is probably one of the most famous add-ons for bikes. When you wish to repair your bike, you must bear the depreciation amount of the spare parts. However, if you opt for this add-on, the insurer removes depreciation from the equation. This allows you to finish the repairs without ever having to worry about depreciation.
Pillion Rider Cover: As the name suggests, you can opt for this cover to get a financial cover against the injuries related to the pillion rider.
Roadside Assistance Cover: A bike may suffer an unexpected breakdown in the middle of the journey. If you opt for this cover, you can get emergency assistance for things like minor repairs, on-call assistance, fuel refill etc.
Accessories cover: This cover can provide an additional financial backup in case of damaged accessories. Remember that company fitted accessories are already covered in a bike insurance policy.
On buying online two wheeler insurance, you have the option to select which rider you wish to tag along with your policy. This is one of the biggest advantages of online two wheeler insurance policies, where you can get a premium quote based on different parameters and selections. If you haven't already bought a bike insurance policy, what are you waiting for, grab your policy now.