There are a number of mistakes that one can possibly make while choosing a new apartment, and then regret later. Hence, team of NewsPatrolling.com have done some researched work on ground level for its readers and advise that one should instead put in some extra time while deciding on the final one, rather than hurrying into the decision and then regretting it later.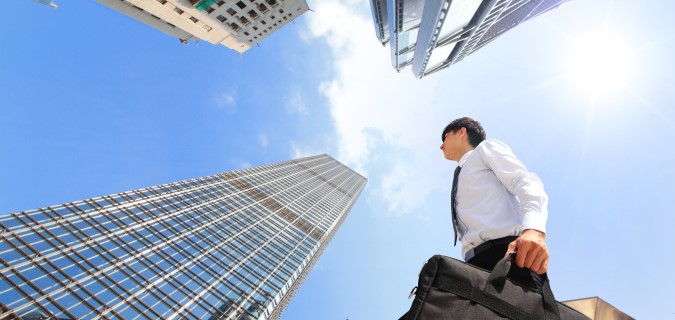 Below are 5 main problems that we evidently come across when hunting for apartments, and solutions to such problems:
The online façade
The hunting process starts from the online searching of possible options from the variety of housing apps available on phones and laptop. Apartment hunting usually begins online, where you can browse through photos of apartments for rent in your area. There's nothing wrong with doing a little previewing before you go out to view these places in person; just keep in mind that in many cases, photos tell very little.A rental unit that looks super cute and cozy in a photo, might turn out to be much shabbier in real life.
We would not say that they give out a completely wrong, but one should not even blindly trust them. It is always a wise thing to actually go and do a quick check of the actual size of the apartment, the locality, kind of people around, security, etc. Once you feel that everything seems good, then only consider it as one of the options.
Missing the minute details
Every place has its own sets of pros and cons. If you feel that you would get all that you were looking for in your home, is not easily possible unless you are exceptionally lucky. While it is good to explore the best option available, it is also wise not to run behind fixations blindly.
And while looking for the bigger things that you want (like an apartment in close proximity to your office making your everyday travel easy), one should not overlook the minute details. These include, electricity charges per unit, water bill charge, power backup, etc.
The rental agreement
This is one major document that might be a long-term pain if you did not read it carefully initially before signing it and discussing it with the landlord. The landlord might play it smart to get the agreement signed without getting you read it in detail. But, you should be careful about it. Read the rental agreement line by line, and in case of something irrelevant/undue that you come across, do discuss it with the landlord.Rental agreements lay out, in legal terms, what you as a renter are responsible for. Read every word carefully and make sure you're up for it. If you aren't, move on.
On the day you get possession of your apartment, walk through it with your landlord and document existing damage to ensure you are not charged for them when your lease is up.
Overlooking existing damage
Once you have finalized the house, you should give special attention to the working condition of electric appliances (if any), possible water leakage issues, cracked flooring, electric switches, etc. If you feel anything requires repair/replacement, mention it to the landlord at that very moment, as they do not do much once the family shifts in to the house. Look out for leaky pipes that could damage an apartment slowly while you won't notice.Keep a note of every minor scratch, dent, hole, crack, and stain. Document it all. Try to get all of such issues discussed and resolved before moving in.
Overlooking of damage is not only for the above reason, but also for another possibility. If you are moving into a new apartment on rent they there are clauses (as the landlord mentions) that while vacating the house you will have to pay for all the existing damage in the apartment at that point in time.
What does the rent include?
There is no simple and straightforward answer to this question. Some apartment complexes may include a variety of items within the rent while others may charge the tenants additional fees as needed. A swimming pool, gym, meeting room, and theatre are some examples of what an apartment might offer to its tenants within the stated rent. However, there might be cases where the tenant would be charged additionally for accessing these services. Do consider if you are being asked to pay extra considerable amount (for the basic services/amenities) other than the rent. Initially it might not sound that expensive, but once you move in, it becomes an extended part of your rent, making it bulkier every month.
Follow this process thoroughly and intelligently, and all your problems would be sidelined automatically. Figure out your needs … Do your research … Compare.
It all starts with the realization of what are your requirements, in terms of, location keeping in mind the connectivity, size of the apartment, and so on and so forth. Once you have this basic checklist in place, your half of the issues will be solved. It makes things clear in your mind about your requirements, and hence helps you take a sound decision. Once you have made the checklist, create a list of possible options that fulfill the requirements. And then compare among them, as to which one would be the perfect fit for you.