As many as 60 people were screened for different medical specialties during free multi-specialty health camp at Nirmal Chhaya Society, VIP Road Zirakpur today. Alchemist Wellness Centre, a unit of Alchemist Hospital Panchkula organized the camp where its team of doctors including Dr Rohit Parti, senior cardiologist and Dr Sonu Goyal, consultant-Internal Medicine consulted the people.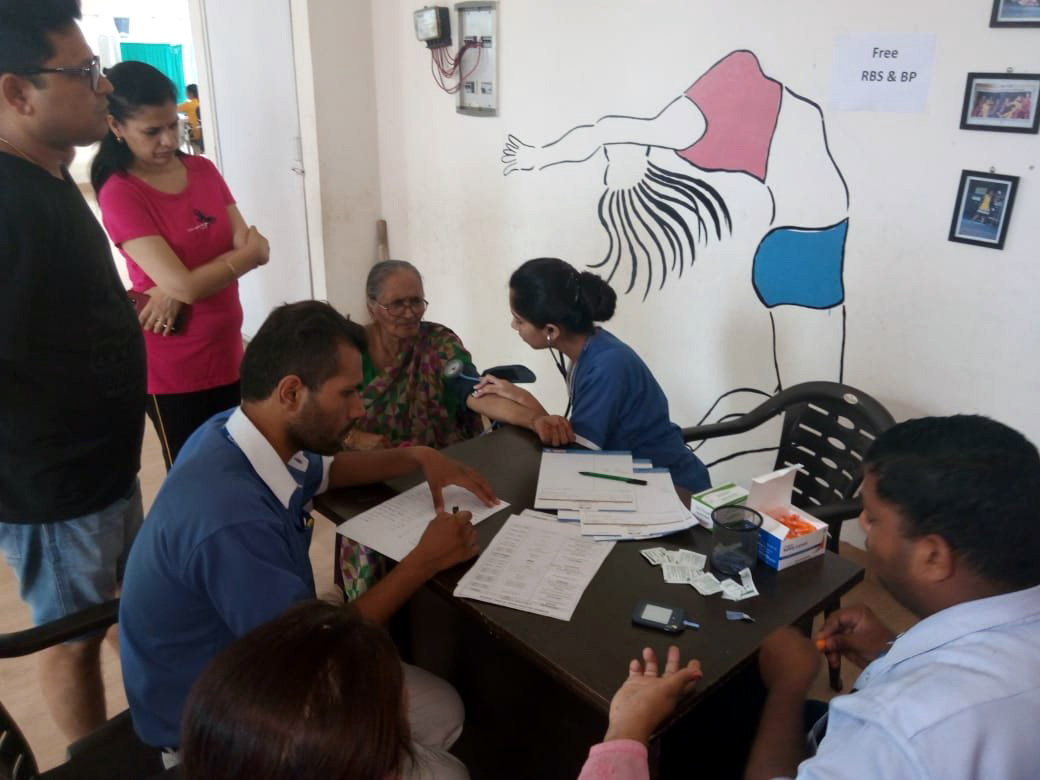 During camp, the people were offered free ECG, BP, RBS tests. The objective of the camp was to generate awareness among common people about heart problems and their prevention and also about the diseases of monsoon season and their prevention.
In camp , Dr Parti advised patients about balanced diet, regular exercise, and mental relaxation for healthy heart. Whereas Dr Sonu Goyal told patients about preventive measures they should take for some of the common diseases which spread during monsoon season like cold and cough, malaria, dengue, stomach infection, diarrhea, fever and typhoid.