To be organized by Adab Foundation in Association with Department of English & Cultural studies, PU
Unique Literature based performances – 'Qissebaazi' & 'Poetrification' to provide CLF 17 a new dimension
Fest to celebrate path-breaking literary works by some of India's best Authors, in sessions spread over three days
Adab Foundation, a not for profit organisation, committed to propagation of art & literature,  will be organising the 6th Edition of the region's biggest & one of India's most innovative Literary Festival's – Chandigarh Literature Festival 2017, in association with Department of English & Cultural Studies, Punjab University at the PU from November 10-12. This & other details of CLF 17 were announced by Mr. Mitul Dikshit, Chairman, Adab Foundation & Festival Director Ms Annie Zaidi, who is a noted writer & poetess. "This year's fest will introduce a first for the region — performances based on Literature.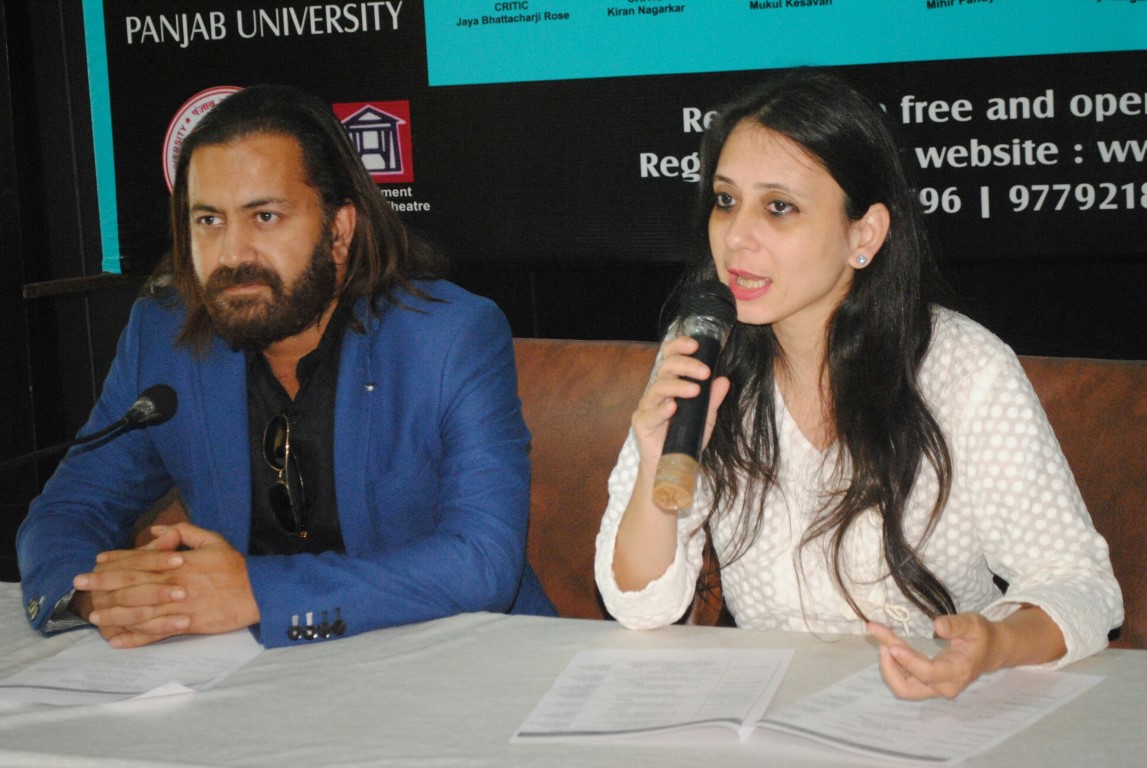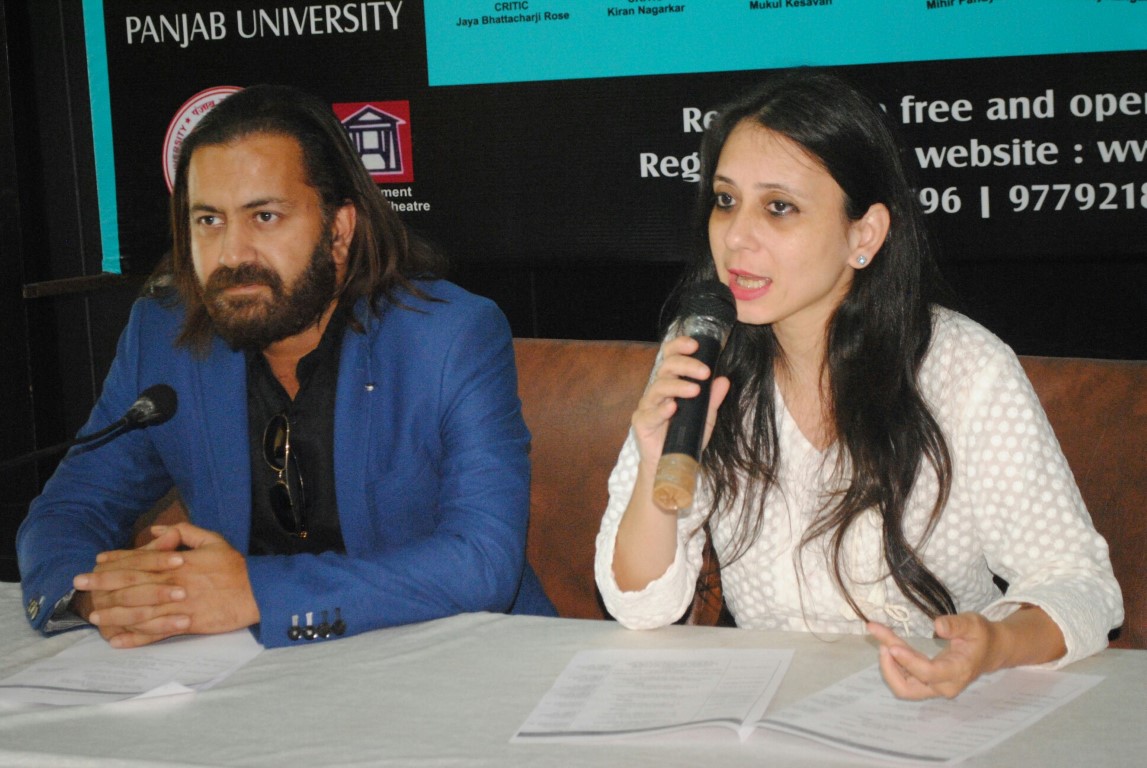 Under this  Qissebaazi will be performed by Danish Husain and Manu Sikander Dhingra from  The Hoshruba Repertory. Qissebaazi expands and builds upon traditional storytelling & is multilingual platform with multiple performers, in which they showcase a 'theatrical presentation' which is still, distinctively, 'storytelling'. 
'Poetrification' will be presented by  Danish Husain, Denzil Smith and Beven Fonseca. While Denzil will perform his favourite English poets from the sub-continent- Dom Moraes, A.K. Ramanujan, Jeet Thayil, Arundhathi Subramaniam et al-   Danish will regale with his favourite Urdu Poets- Ghalib, Noon Meem Rashed, Faiz, Akhtarul Iman, Afzal Ahmed Syed et al. and all through this Beven helps clothe these words by placing some musical notes under their feet. " Said Mitul Dikshit. Adab Foundation will organise the performances in collboration with Department of Indian theatre, PU.
Poetrification session will be held on the inaugural day after a very topical Panel Discussion ' Writing Scared: Freedom of expression & Punjabi Literature'. Acclaimed writers Ms. Nayantara Sehgal & Mr. Kiran Nagarkar will be present during the inaugural session which will start at 4 PM on November 10 at PU's Balwant Gargi Open Air Theatre.
Day 2 will see engaging sessions between some of the best Authors of India & well established Critics & Literary Experts. Author of novel 'Jasoda' Kiran Nagarkar will be seen in conversation with critic Mr. Sreenivasan Jain. Another session to look out for will be Hindi Poet & Sahitya Akademi Award winner Mr. Mangalesh Dabral, in conversation with critic Mr. Asad Zaidi on his book 'Naye Yug Mein Shatru'. A unique session on poetry 'New Words: Young poets present their work in English, Hindi and Punjabi' – is a Multi-lingual  event & a platform for young poets . The session which will be Curated by Akhil Katyal and Amy Singh. This session is the concluding session of CLF 2017 scheduled on Day 3 – November 12.
Day 3 has in store interesting sessions. Acclaimed author Nayantara Sehgal will be seen in conversation with critic Kiran Nagarkar on her book 'When the Moon shines by Day'.  Author Mr. Hansda Sowendra Shekhar will be in conversation with critic Vivek Menzes a widely published writer & photographer from Goa about his book 'The Mysterious Ailment of Rupi Baskey', which has won the Sahitya Akademi Yuva Purashkar. It is noteworthy that Hansda was in news when, the Jharkhand government banned his book 'The Adivasi will not Dance' saying it had shown Santhal women "in a bad light."
On Day 3 movie screening of 'Anaarkali of Aarah' wil take place followed by a discussion between Director Avinash Das & critic Mihir Pandya.
"This time we have curated a festival which will have all elements to attract literary enthusiasts, film  & art lovers. Some celebrated films are being shown.As far as art is concerned we will be having a panel discussion on 'Contemporary Art of North India' with some noted experts on Day 2." Summed Up Annie Zaidi.