7 Best Online Shows That You Need To Add To Your Watchlist In December 2021: The OTT platforms are on the rise with so many hit classics and original TV web series. But, not all TV shows are worth watching. So, how do you decide which ones are the good ones and which ones are getting hype for no reason?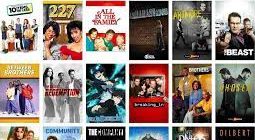 We have compiled a list of the 7 best TV shows you can watch this December. You can watch them on their respective OTT platforms, or you can download them for free from https://ipiratebay.org/. 
7 Best Online TV Shows To Watch This December
The TV shows we will talk about here are available in both the U.S. and the U.K. So, you can stream these series from either side of the pond. Without further ado, let's get started on the list.
1: Squid Game
We will start the list with this Korean drama because it has won the hearts of many fans and has made our jaws drop over its twisted yet straightforward plotline. It shows the struggle of hundreds of people who are in some sort of financial debt, taking part in a mysterious game show with a hefty cash prize.
Only one of the players will reach the end and defeat its competitors. But, little did they know beating the competitor meant murdering them in cold blood over some children's games. Sounds interesting, right? Make sure you watch this show this December. 
2: I Am Not Okay With This
This series may not be so popular yet, but it's a personal favorite. It shows the social struggle of an angsty teen who only has one friend, and she tries to figure out her high-school problems, family issues, and sexuality. 
It sounds pretty simple, right? But, the plot changes when Sydney learns she has a superpower, and it may be something related to her late father, who was part of a government cover-up. It only has one season so far, so you can stay ahead in the game if you watch this series right now.
3: Better Call Saul
Do you remember the shady lawyer from 'Breaking Bad,' Saul Goodman? Of course, you do. Without him, Mr. White and Jesse Pinkman probably would have got caught by the DEA a long time back. Anyways, this series is all about him and how he turned out to be this unethical lawyer.
You will also see Mike Ehrmantraut, another Breaking Bad regular in this series, so it's refreshing to watch this duo in their previous life before they meet Mr. White and Jesse in Breaking Bad. If not better, Better Call Saul is as good as the BB, so it's worth a shot.
4: Sex Education
Sex Education is all about, as the name suggests, sex education. So if you are undergoing the soul-crushing embarrassing birds and bees talk with your parents, this show is for you. It revolves around the life of Otis Milburn, who lives with her mother Jean, a renowned sex therapist.
Getting frustrated with her mother's constant prying over Otis's sexual life, the kid soon opens a sex clinic in school to help teenagers overcome their sexual prejudices. This series is all about opening your mind and accepting change, so it will be a refreshing binge-watch for this December.
5: Russian Doll
Since the pandemic, we are also kind of living the same day over and over again, aren't we? That's why the Russian Doll would resonate with your feelings perfectly because Nadia Vulvakov, the central character of this TV show, literally lives her 36th birthday night over and over again.
If you are already fascinated with the plot, wait till you live the impossible loophole Nadia tries to escape to move forward with her life until she meets Alan Zaveri, another victim stuck in this loop. Want to know what happens to them? Watch the show because it has only one season thus far.
6: Elite
This Spanish crime drama of some elite high-schoolers starts on a typical note of bullying, social discrimination, and impeccable fashion statements. But, the plot soon thickens, and from the beginning of the series, we see a character has been murdered, and others are trying to cover it up.
Not so typical anymore, right? If that is not enough reason for you to watch this show right now, let us also tell you that the entire cast of this show is drop-dead gorgeous. From the royal beauty of Lucrecia to the sexy, stunning Carla-you will get inspired by their mesmerizing acting from the very beginning. 
7: You 
You have 3 seasons so far, and the plot seems to worsen at every turn. It revolves around the lead character, Joe Goldberg, who fixates on the women he falls in love with even though there is very little reciprocation from the girls themselves.
Soon the plot thickens, and Joe always gets his hands bloody over some unintentional murders. But, as soon as you start thinking of him as someone with a savior complex, you'll see him meet his better half, Love Quinn, who is perhaps even more psychotic than he is. So, start watching this show, and find out what happens to them.
Conclusion
The TV shows we have mentioned here are a must-watch this December because almost all of them have new seasons coming soon. Most of these shows have been released in recent years, so you can't get much far behind the time when you start watching them. Make sure you stick with our list and let us know how you've liked each of these in the comment section.