How To Promote Your Products On Social Media: Social media sites have profoundly influenced our everyday lives. There are billions of social media users worldwide with several age groups and demographic differences.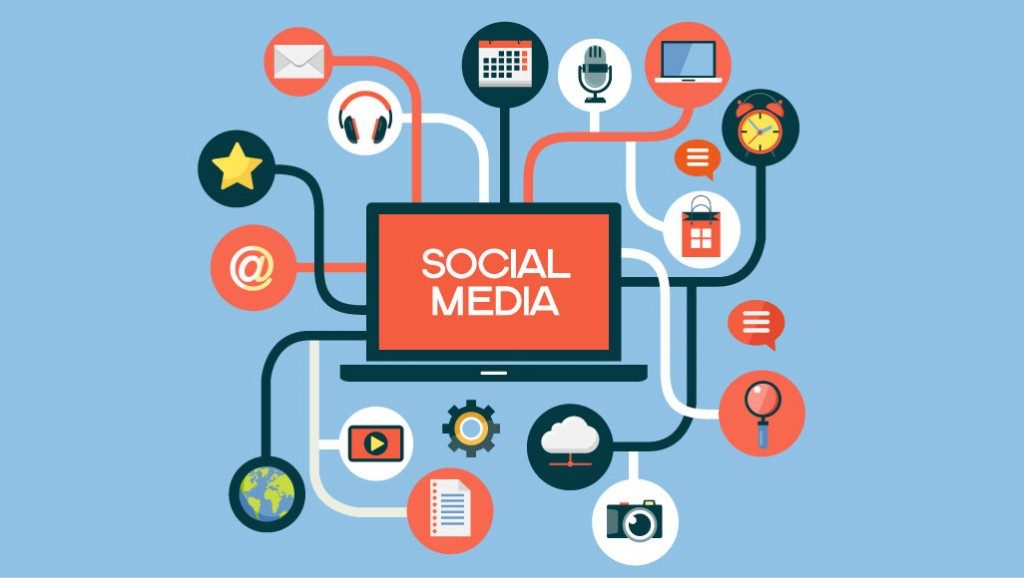 This is why marketing strategists use this potential platform for promoting their products. Acquiring a better position for your business and brand on social media can go a long way to enhance the Return of Investment. 
Quality of content and how you are channelizing them play a pivotal role in social media strategy success. It is also essential to choose the appropriate channel to distribute the content. Before starting a social media campaign, it is crucial to know the social media and how the audiences react.
The article will tell you some proven strategies to promote the products on social media.
Strategize the Social Media Contents to Gain Definite Result
Before starting your social media promotion, you should ensure that the entire social media promotional goal is pointed to the business. Some companies still think that posting anything on social media can drive potential consumers to the site. This strategy is entirely wrong, and it will end up being a spectacular waste of time and energy.
Instead of posting randomly, it is better to create social media content that creates awareness regarding the brand that will steer the outcome objectives sooner or later. Before posting anything, it is crucial to define the objective that you want to gain from the social media promotion and then chalk out the plan on how to publish and distribute the promotion. Social media promotion can enhance brand awareness and increase audience and engagement if the promotion is appropriately done.
Social Media Marketing
There are a plethora of social media sites available on the web. They function differently, and their user base is also different. So, to achieve the business objective, companies should invest in Social Media Marketing. This marketing method improves brand awareness, increases sales, and enhances website traffic. This marketing method uses different social media channels to draw the desired result.
Interacting with audiences has become easy with the help of social media, and in this way, the business gets the ground report of their products or services. If there is any constructive feedback, businesses implement them to eliminate any additional fraction between the brand and its consumers. Social media marketing channels these objectives and gets traction by simulating accurate strategies on different social media channels.
Prepare the Content and Publishing Calendar
To increase engagement with the audience on social media, brands should maintain their posting quality content. Therefore, it is essential to use a content calendar. It is all about growing and increasing brand awareness while maintaining engagement with the current followers and audience to improve the understanding of the business. Flooding content randomly on social media channels may not fetch you the advantages of following a content calendar. Therefore, when it comes to promoting the business on social media, it would be better to focus on the posting calendar for a specific outcome.
Promote For Followers and Beyond
You can grow engagement and brand awareness when you have a structured content calendar and plan in place. In this way, the sales can be increased in the manifold. Well-planned advertising strategies are lethal to grab more audiences. Make sure that the contents you are publishing are not only limited to the followers but beyond them. By honing in on your audience, it is easy for you to build the required momentum for the brand.
While time comes to think about the targeted audience, it also needs to be defined who should receive the content and the message associated with social media advertising. If you are using a video editor for the video content, they will be good, and viewers will rightly get a chance to get insights on the product.
Suppose your Social Media Marketing campaign is targeting a specific group. In that case, you can then tailor the content to be more responsive according to the audience's interest to further fanning their interest and engagement with the brand. With a precise target to a specific interest group of personality profile, it is easy to tailor the content to make them more responsive. The contents must address their willingness, expectations, and product feedback.
Analyse the data
Data analysis is a crucial aspect of any promotional campaign. The same applies to the social media campaign too. Most social media sites provide inside data regarding the viewer's impressions, engagement, and the comments they post. This data also reflects the outside sources.
Here are the three parameters that you can use to filter your data.
Engagement
Social media sites are the best tools to track the audience's perception and attention. It is easy to track their real-time behaviors by analyzing the comments and their reaction to your content. In this way, it will be easy to conclude what should be made to modify the product or the content to hook more people.
Awareness
How your content is received gives a clear picture of the mentality of the audience of your business. You can also track the number of times and the location where your audience sees your content and plan your strategies.
Source of traffic
Analyzing the type of content that gets the most engagement and impression is part of the process. Knowing what channels and the source of traffic you are getting is also vital for evolving and developing your content strategy and your marketing campaign.
When you analyze the data regarding your audiences, you can know where they are involved with the content and how they get engaged with it.
Wrap Up
Social Media is a powerful platform to engage with the audience. When this platform is being used professionally, they deliver an outstanding result. Follow the tips mentioned above and you will surely fetch you the best result. Work your 2022 with new strategies and make the best use of social media to promote your products and build your brand presence.