A beautiful township of tents and Shamianas is fast coming up in the Capital along Burari Road to host its largest spiritual get together i.e., the 70th Annual Nirankari Sant Samagam.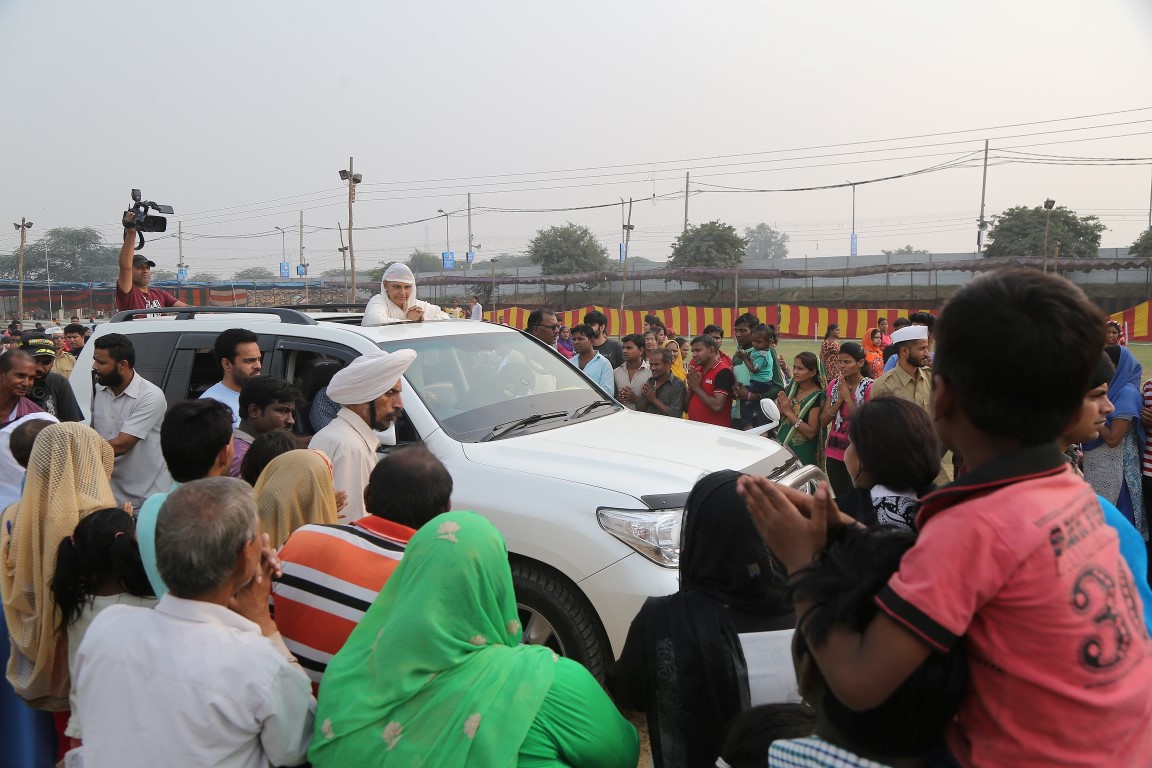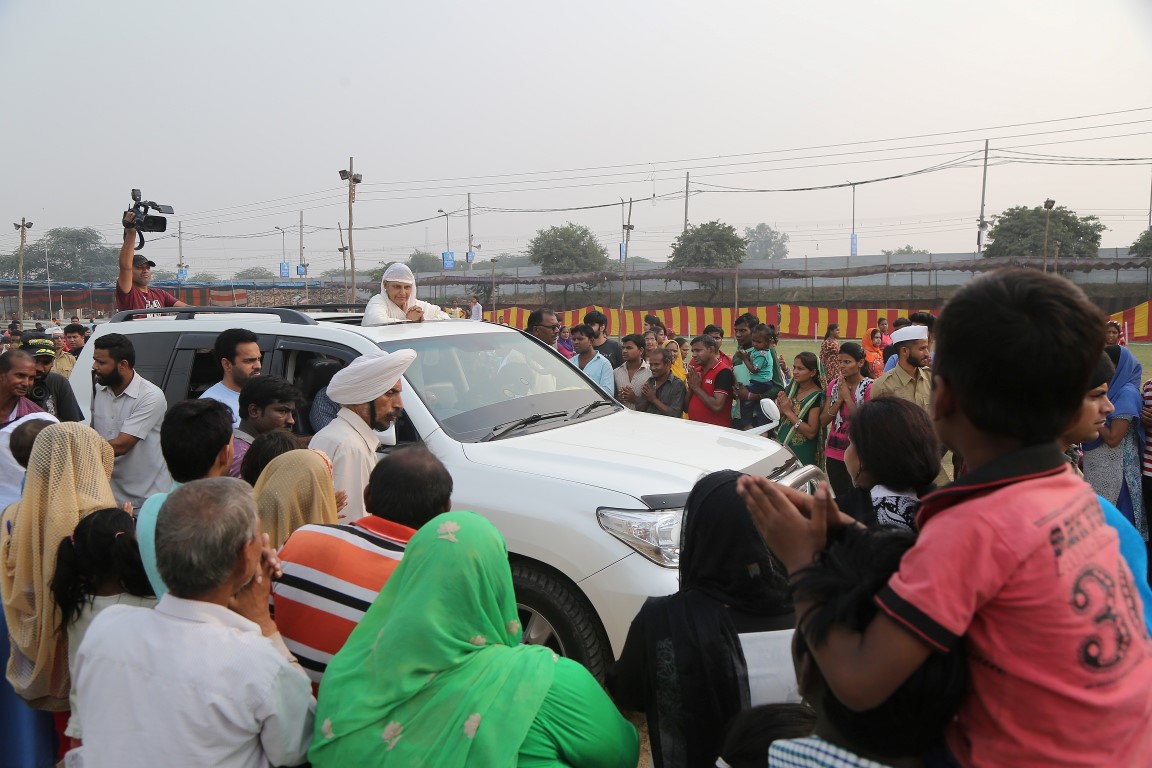 Sh. Navneet Pathak Sanyojak Chandigarh branch said that Presided over by Her Holiness Satguru Mata Savinder Hardev Ji Maharaj, the 3-day Samagam is scheduled to be held from November 18 to 20, 2017. Lakhs of devotees of the Sant Nirankari Mission and other God-loving people from across the world are expected to participate.
Ever since Satguru Mata Ji inaugurated the preparations on the grounds on October 8, all activities from levelling the ground to putting up tents and preparing gates have been going on in full swing to catch with the dates. Sewadal volunteers and other devotees from various parts of the country have been visiting Delhi and participating in the preparations day and night. These batches, however, keep on changing every week so that more and more devotees get a chance for Sewa which is considered here as the best expression of one's devotion to God. The local followers of the Mission from Delhi and Greater Delhi are coming turn by turn from various colonies on daily basis and working from 6.00 am to 6.00 pm.
All the participants coming from outside Delhi will be provided the boarding and lodging facilities at the Samagam complex itself.  Special care is, therefore, taken to provide the transport, water, electricity, sewerage and other necessary amenities. The various departments of the Government of Delhi and other agencies are giving full cooperation in their respective areas. Langar (free food) will be served in every residential ground separately.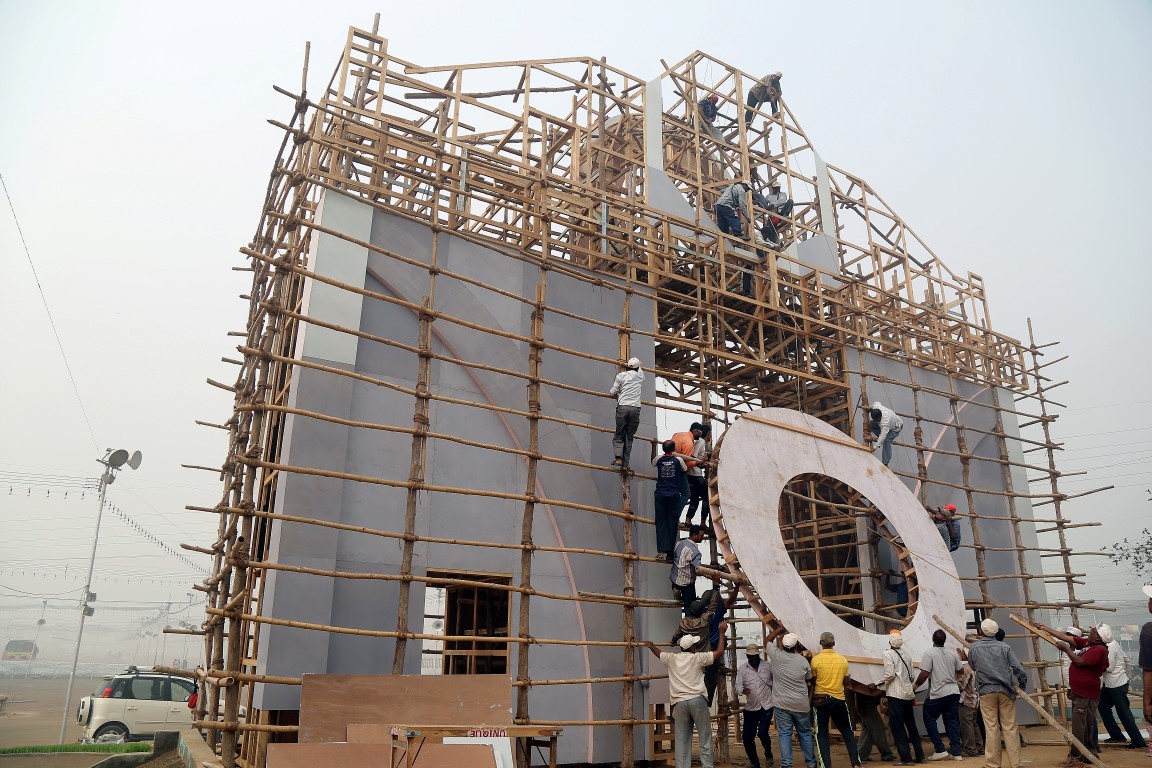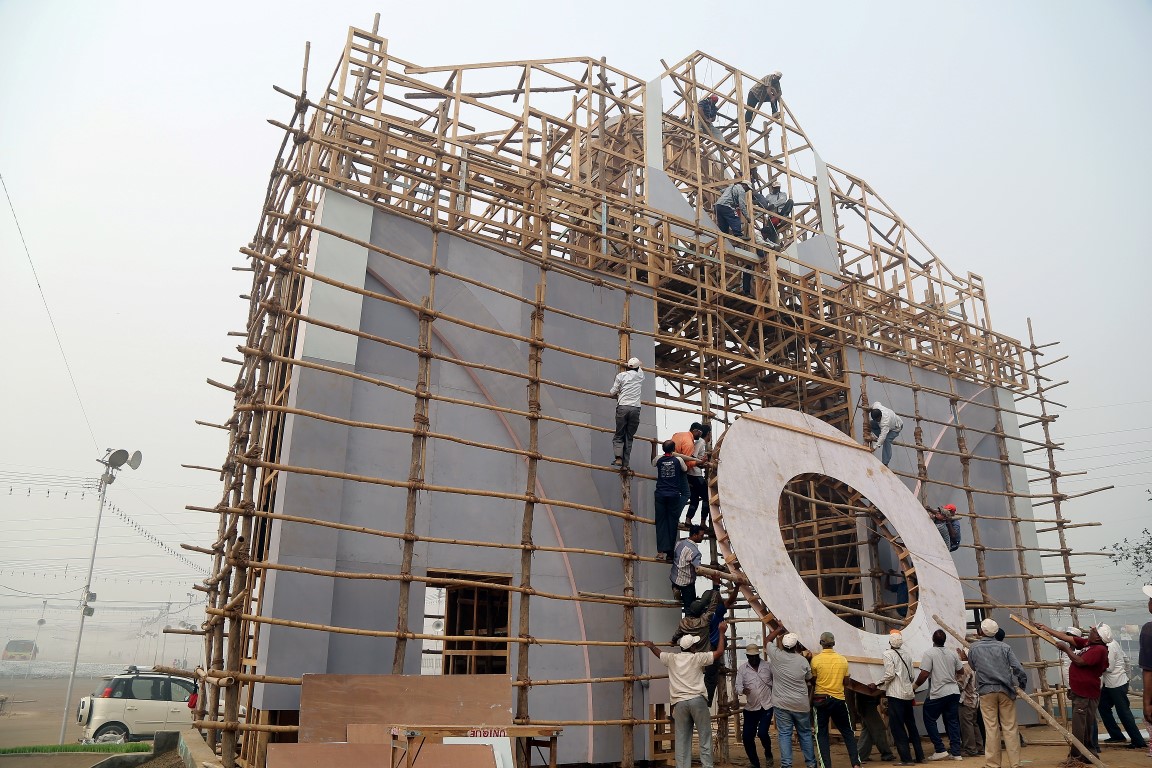 Besides the main congregation Pandal, various departments of the Sant Niranakri Mandal will set up their offices to assist the devotees coming from outside. An exhibition, Nirankari Pardarshani, will be an important centre of attraction for the devotees, besides the publication stalls.
Her Holiness Satguru Mata Savinder Hardev Ji Maharaj spends a lot of time on the Samagam Grounds to provide necessary guidance as also to bless those engaged in selfless service. Satguru Mata Ji is keen to see that every devotee coming to participate in the Samagam finds his or her stay comfortable and blissful.