newznew (Chandigarh) : The concluding session of 7th Chandigarh Social Science Congress on the theme of "Achieving Sustainable Development Goals: Opportunities, Challenges and Strategies came to an end with the valedictory address of eminent journalist, Padma Bhushan awardee and Panjab University alumni Mr Shekhar Gupta. Commenting on the role of media in achieving Sustainable Development Goals (SDGs).  Mr Shekhar Gupta in his sharp, witty and irreverent style, stated that though media cannot indulge in research work as academics and therefore have no strategies to devise, but it has a deep and significant function.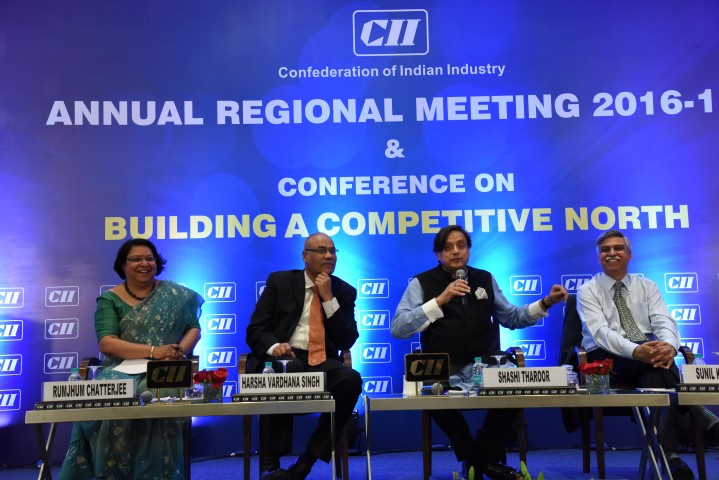 The profession of media is a knowledge profession and its primary attribute is to be curious, to be skeptical and not to be a prisoner of the ego-chamber. He elaborated that if media professionals want to listen to the echoes of only their own ideas and cater to the populist trends they would not be able to see, understand or predict happenings occurring around them. This has happened to the media in USA where everybody was busy predicting Trump's defeat in the presidential elections.
A journalist can help in finding out the difference between myth and reality, truth and trash but cannot tailor the content for  getting re-tweets, likes or shares. He inspired the delegates to be curious about the story hidden under the surface. Shekhar Gupta reminisced about his student days spent at Panjab University and his message on the graffiti wall of the congress was, "Be curious always". The Chief guest distributed awards and certificates to the winners also.
The Vice Chancellor, Prof AK Grover expressed his gratitude to all the alumni of the University in general and Mr Shekhar Gupta in particular, who are always there to help and support the cause of the institution.
The events of second day of the congress focused on the researcher participation and its venues were dotted along all the social science deptts of the university. Overall, about 200 paper presentations were held in thirty-five   departments. The best two research papers in each department were Central competitions on Essay writing, Poster making and Quiz competitions were also held for the creative side of the students and researchers which allowed them opportunities to brain storm in alternative ways.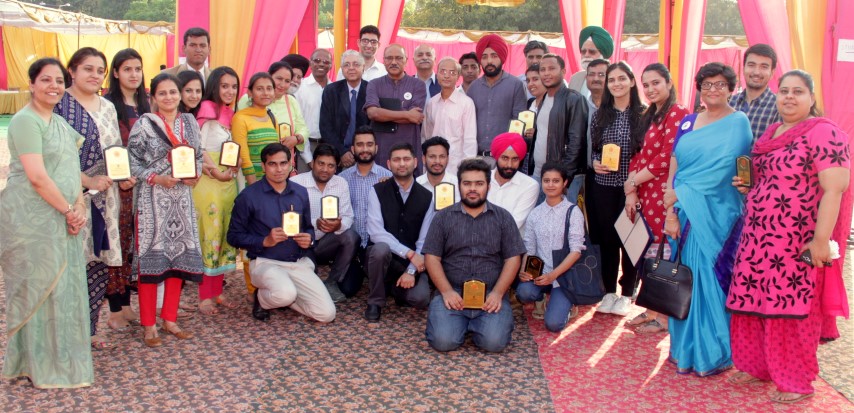 The objective of the 7th Chandigarh SS congress to provide a platform to deliberate on and  suggest various ways and means of policy options and strategies achieving the sustainability goals has been achieved to a certain extent as more than 900 delegates registered for the congress and contemplations, stimulation of minds, generation of ideas and churning of thoughts took place in all the designated academic spaces.
    Poster Making
1.  First Prize: Swarit Geography Department)
2.  Second Prize:  Arpit Jauhal (Economics Department)
Essay Competition
1.  First Prize: Sonika Sombal (Education Department)
2.  Second Prize:  Sawaranjeet Kaur (USOL)
Total number of Registrations Dept wise is 815