The 7th Thang Ta Federation Cup 2018 is scheduled to be held here at the Skating Rink, Sector 10,Chandigarh from 9 to 12 August, 2018. The Thang-Ta Federation of India is organizing the event in association with Oty Cabs, Vimal Raj Auto Private Limited and STC News.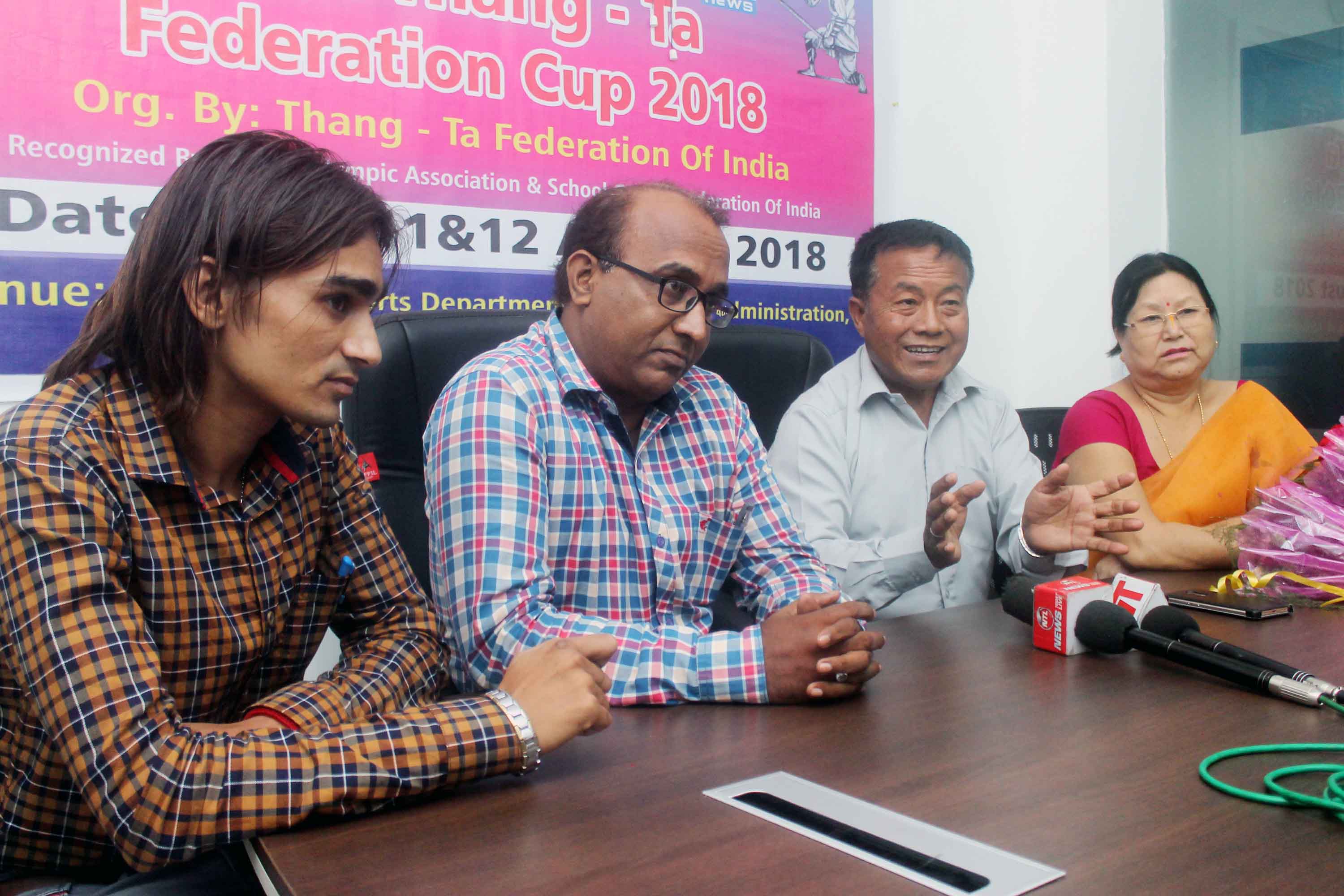 H Prem Kumar, President, World Thang-Ta Federation said,  "Thang-Ta is a form of martial art. More than 550 Thang-Ta players including officials are expected to take part in the event. There will be two major events: Phunaba and Kanglon Chatpa. Further, there are two sub events of Phunaba: PhunabaAma and PhunabaAnishuba."
The opening ceremony on 9 August 2018 will be a colorful event, where many cultural activities of Thang-Ta martial art will take place. The closing ceremony on 12 August will also be a colorful event which will include cultural activities of this martial art.
Thang-Ta is an ancient martial art and a martial education of India, which originated from Manipur. That deals with the defense and offence with weapon or without weapon. The Manipuris used Thang-Ta martial art for defending their kingdom against the foreign invaders and for hunting. Thang-Ta is not simply the ability to wield weapons, to fight with physical strength and skill alone, informed Mr Vinod Sharma, Secretary, Thang-Ta Federation  of India.
According to Ombir Singh, Organizing Secretary and Director, Oty Cabs, "Thang-Ta sports in its course of evolution has gained more and more refinement and popularity amonst the sports lovers in India and other countries."
The first prize of the event will be or Rs 71,000, second prize Rs 51,000 and third prize Rs 31,000. Besides cash prizes for the Best fighter boys and girls, there will be a cash prize of Rs 5100 for the best refery.