8 Surprising Facts About Vitamin C Face Wash and Your Skin: Vitamin C has become a holy grail in the skincare world with unparalleled benefits. This potent ingredient contains antioxidants and anti-inflammatory properties that help to regulate hyperpigmentation, fight acne-causing bacteria, improve skin tone, hydrate, etc.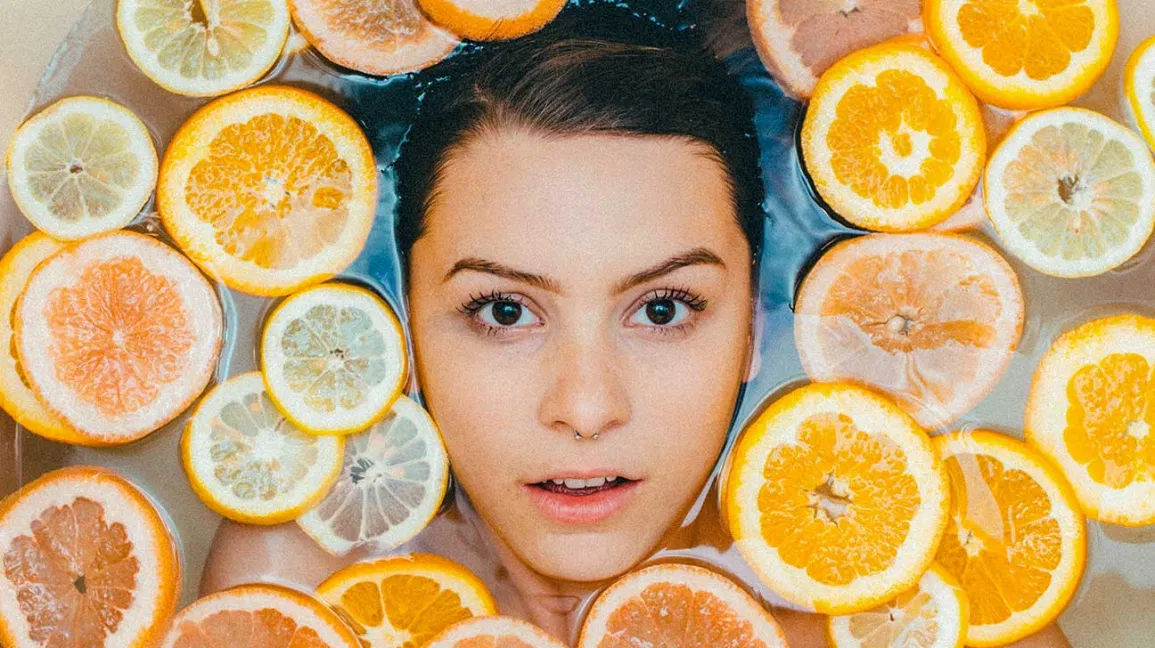 We know a face wash is the first step in any skincare routine. It clears and refreshes the skin. What if we combine the benefits of a face wash with Vitamin C? A vitamin C face wash could help your skin more than you can imagine. Below are a few facts that prove its effectiveness.
Removal of impurities
A good Vitamin C face wash like Lotus Herbals WhiteGlow Vitamin-C Radiance Face Wash effectively clears the pores from dirt, dust and impurities and deeply cleanses the face to brighten the skin.
Skin hydration
Ascorbic acid present in vitamin C facilitates better absorption and hydration when applied topically. Vitamin C face washes use ingredients such as Kakadu plum, which contains high amounts of ascorbic acid for this reason. They cleanse the skin deeply and provide optimum hydration to avoid flaky and dry skin.
Removes pimples and acne-causing bacteria
Vitamin C is an excellent anti-inflammatory agent because of its antioxidant properties. It helps to get rid of acne-causing bacteria while also soothing inflammation. This advantage of Vitamin C is amplified when used as a face wash because the face is exposed to bacteria and pollution throughout the day. A good Vitamin C face wash can help clean and remove pimples and acne-causing bacteria more effectively.
Regulates hyperpigmentation
Excessive melanin production (the pigment that gives colour to the skin and hair) leads to hyperpigmentation. This wonder vitamin inhibits the production of tyrosinase, an enzyme that helps in melanin synthesis, and thus effectively reduces hyperpigmentation.
Lighten the skin
A Vitamin C face wash reduces hyperpigmentation, fades away scars with time and heals the skin from sun damage. The result is a lighter and brighter complexion.
Protects against sun damage
Yes, using a good vitamin C face wash can help protect your skin from sun damage. This is a less known fact. The antioxidants help neutralize the free radicals caused by sun exposure, which reduces sun damage like hyperpigmentation, sun tan etc. If you want to protect your skin from the harmful effects of the sun, then using a vitamin C face wash is an easy way to do it.
Safe for all skin types
There are several skin types, skin tones, and skin-related issues that people might have. Vitamin C is one such ingredient that suits every skin type: from sensitive to oily and dry. It won't irritate or dry out your skin, making it ideal for those who want healthy, glowing skin. Look for a paraben and sulphate-free Vitamin C face wash with natural ingredients like Yuzu lemon, as they are safe and gentle on the skin.
Improvement of skin texture
Our delicate skin is exposed to many skin stressors like pollution, lifestyle changes, and unhealthy eating habits. These end up damaging our skin by depleting it of its natural radiance. Washing the face with a good Vitamin C face wash will remove the dead skin cells, rejuvenate and improve the skin's overall texture.
Conclusion
In short, vitamin C face wash has many proven benefits. This multitasker ingredient has made skincare easy and effective for all. It will protect your skin from free radical damage, regulate hyperpigmentation and give clean, bright skin. Don't delay. Add this incredible product to your skincare routine today and see the benefits yourself!