~ Reveals exclusive findings on the sleeping patterns of Indians on 'World Sleep Day' ~
Mumbai tops the list amongst most sleep deprived cities
64.23% browse smart phones / TV before sleeping
More than 55% sleep post mid-night
93% of people feel dull after they get up
A recent study conducted by Godrej Interio reveals that sleeping post 10pm clinically declared as the ideal time to go to sleep triggers a change in the sleeping pattern that leads to sleep deprivation. This is irrespective of the number of hours of sleep.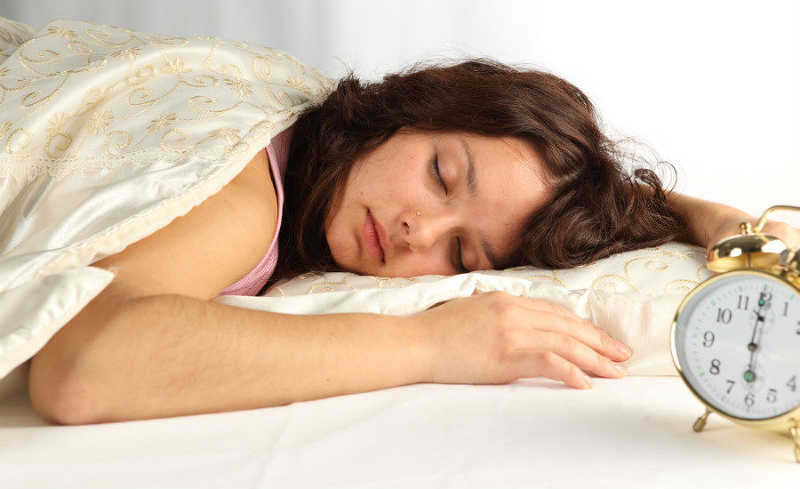 The study was conducted across 8,000 Indians living across the metros. Godrej Interio , India's leading furniture brand in both home and institutional segments, launched the [email protected] campaign last year that focuses on addressing the rising concern over sleep deprivation in India. Over 93% of Indians are sleep deprived!
The study is based on the insights sourced from Indians that have taken their sleep test on the sleep-o-meter hosted on the [email protected] website. Over 1.5 lacs Indians have taken the sleep test. Mumbai is found to be the most sleep deprived city in India.  The survey also found that nine out of every ten respondents felt dull after they wake up. Around 64% of the respondents admitted that "screen time", including television and phone, could be delaying their sleep time while 55% of the respondents said they slept after midnight while the ideal time would be around 10 pm. The study further revealed that the problem of not sleeping on time wasn't only restricted to adults but kids as well wherein only 90% of respondents below 18 years sleep after leading to sleep deprivation on a rampant rise among the next generation
Acknowledging the insights garnered from the study Dr. Preeti Devanani, Sleep Therapist, [email protected] – A Godrej Interio initiative said "Sleep is the single most compromised aspect of life. The addiction to technology and multiple devices all through the day and accessing them immediately before sleeping is also on the rise. The sleep-o-meter findings will help people to follow a regime that will lead to healthy sleeping habits and avoid stress and other health diseases that result from insomnia. In this modern lifestyle, sleep deprivation is turning out to be a rising concern".
Commenting on the [email protected] sleep-o-meter findings, Anil Mathur, COO, Interio Division, said "We at Godrej Interio are committed towards health of the nation and Sleep at 10 is an initiative which promotes right sleeping habits which is beneficial for overall health and productivity. The sleep-o-meter study was conducted to create awareness about how sleep is becoming more critical from a health point of view – not just sleep, but the quality, the duration and the time when we go to sleep."
According to the sleep-o-meter data, collected by a survey conducted by Godrej Interio, the [email protected] website reveals that for the respondents between 18-25 age group, 29 percent go to sleep between 12 midnight to 2 AM while 58% rarely sleep at 10 PM which is an apt time to sleep. Amongst respondents between 26-54 age group 36% get less than 6 hours of sleep while only 8% respondents are able to sleep at 10 PM. For the respondents above the age 55 years, 41% sleep after 10 PM but before 12 am while 40.4% rarely/never sleep at 10 PM.
Also, the data reveals representational region wise study with respect to respondents from metros, tier 2 and 3 cities. The insights garnered about Mumbai respondents from the research says that 95% very rarely sleep at 10 PM whereas 35% respondents sleep after 12 am and 34% sleep less than 6 hours. In Delhi, 72% respondents very rarely sleep at 10 PM whereas 14.36% sleep after 12 am and 30.4% sleep less than 6 hours. In tier 3 cities, only 13% respondents sleep at 10 PM whereas 35% sleep less than 6 hours while only 6% feel fresh and are ready to face the world after waking up. Prominent lifestyle changes in adults seem to be a compelling reason for sleep deprivation.