A two-day National Conference-cum-workshop on 'Recent Advancement in Science and Technology' was inaugurated at DAV, Sector-10, Chandigarh by Principal, Dr. B. C. Josan. The conference was organised by the Scientific Society (Sci-So), DAVC under the coordinatorship of Prof.(Dr.) B.K. Vermani and the conveners – Prof. Jyotsana Rekhi and Dr. Raman Soni.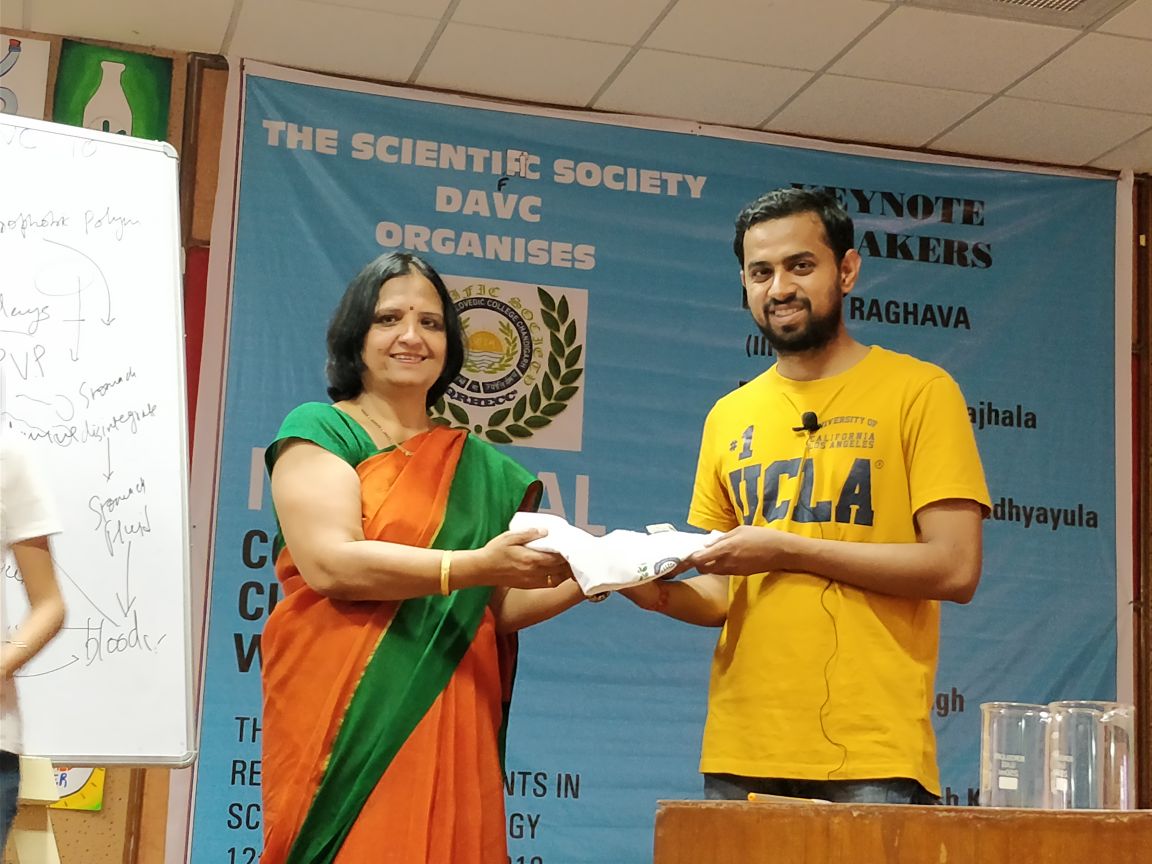 The first day of the conference began with the inaugural session talk on 'Essentiality of a scientist' by Dr. Prashanth N Suravajhala, BISR, Jaipur. He spoke on 'Protein structure'. The audience was entertained during the lunch by a series of beatboxing, singing, and dancing.
Mr. Harpreet Singh, HMMV, Jalandhar explained via practical approach 'Visualisation of the protein structure using PyMOL'. There was an interactive talk by Dr. Vipin Singh, CU, Mohali to bring to light 'Next generation sequencing'. The society also launched the official t-shirt, which was presented to all the speakers as a token of gratitude.
The second day of the conference was graced by the presence of our guest of honour, Dr. Samrat Ghosh, IISER, Mohali. Dr. Thakur Sudesh Kumar Raunija exquisitely described 'The Indian space saga-Ancient times to present'. 'Evaluation of polymeric and self assembled peptide hydrogels' was showcased by Dr. Yashveer Singh, IIT, Ropar followed by a workshop on the same by his student.
The conference brought together students and experts from different regions for a dialogue and exchange of thoughts on the best practices of a scientist. The conference is a second triumph by the Science Society, DAV. Dr. B.C. Josan appreciated the efforts of the society and motivated the students and faculty to participate and organise these kind of workshops so as to cement the skills related to science and technology