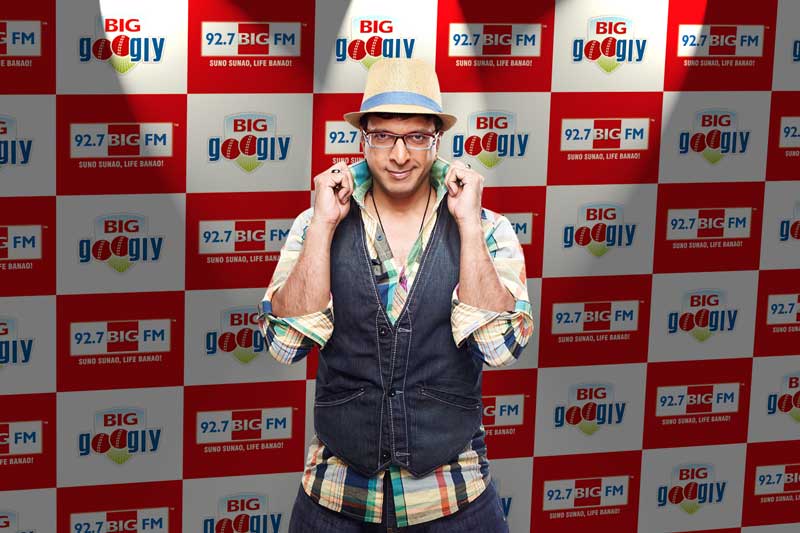 NewZNew (National) : Cricket in India is a religion and there is a definite loyalty factor amongst fans who are glued to the game either at home or on the go, cheering for their favourite team.
Taking the cricket mania a notch higher, 92.7 BIG FM, India's No.1 FM radio network is all set to introduce to listeners in India, one-of-a-kind cricket experience – BIG Googly, cricket commentary like never before. A firm believer of constant innovation in content and keeping up with listeners' demands, 92.7 BIG FM through its new show BIG Googly will bring to the listeners all the thrilling action and updates from the VIP boxes and the cricket pitch.  With plentiful gossip, controversies and entertainment set to rule the air, BIG Googly is sure to have listeners at the edge of their seats.
Speaking on the new show, Mr. Ashwin Padmanabhan, National Business Head, 92.7 BIG FM, stated, "BIG Googly is line with 92.7 BIG FMs endeavour to deliver to our listeners and advertisers the most innovative and relevant content with the best artists in the industry."
The show has on-board the powerhouse of entertainment who has enthralled audiences with his unique brand of comedy through puns, impersonations, characters, accents, and introducing the now-ubiquitous Hinglish, the man who has over the years donned many hats with flamboyance: actor, dancer, singer, choreographer, VJ, Emcee and ad filmmaker – Javed Jaffrey.
An excited Javed Jaffrey expressed his delight, "Every Indian follows cricket on a sentimental level. The game is highly entertaining and can give people a reason to be both, happy and sad. As such, I'm glad to have received such a platform where I can reach out to so many people through 92.7 BIG FM and give listeners a chance to experience cricket like never before – blended with comedy, gossip and fun. I'm positive that listeners will enjoy tuning-in to the BIG Googly."
Mr. Paritosh Painter, National Creative Director, Reliance Broadcast Network, stated, "Today cricket is all about entertainment, there is fun of the game and the glamour of the superstars and the crazy support of the fans; it's a complete package, on BIG Googly, Javed will present his personal TOP 10 happenings on and off the field, he will also will take the hottest trending news of the day and give his own twist."
Mr. Ganesh Bangalore, General Manager Marketing, Johnson & Johnson also shared his view on associating with 92.7 BIG FM's BIG Googly, "Our mouth plays a T20 with germs every day and it needs the power of Listerine to make sure it beats them every time! And as Big Googly brings alive the IPL T-20 tournament with a unique entertainment-filled experience, Listerine is really happy to once again be associated with BIG FM and continue the partnership that we had begun 3 years ago."
With the show running across 45 stations in India, 92.7 BIG FM will be amplifying the excitement through a 360 degree marketing campaign and contests across radio stations in the country to create a 'BIG' impact. Apart from giving its listeners all-encompassing action and extensive coverage on a day-to-day basis straight from the field, the largest FM network will also be initiating the most legal and fun 'BIG Match Fix' contest with BIG prizes to be won by contest participants.