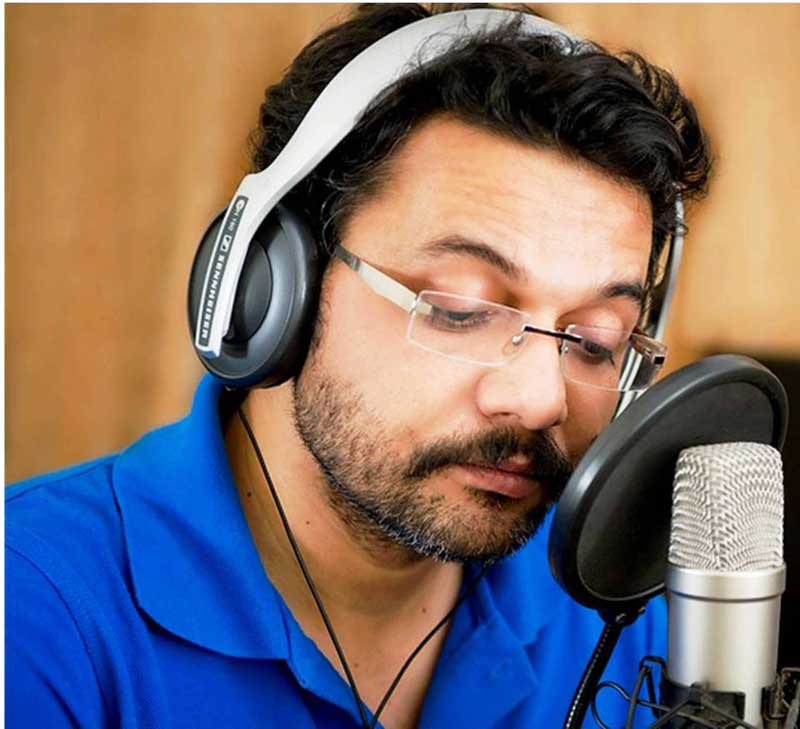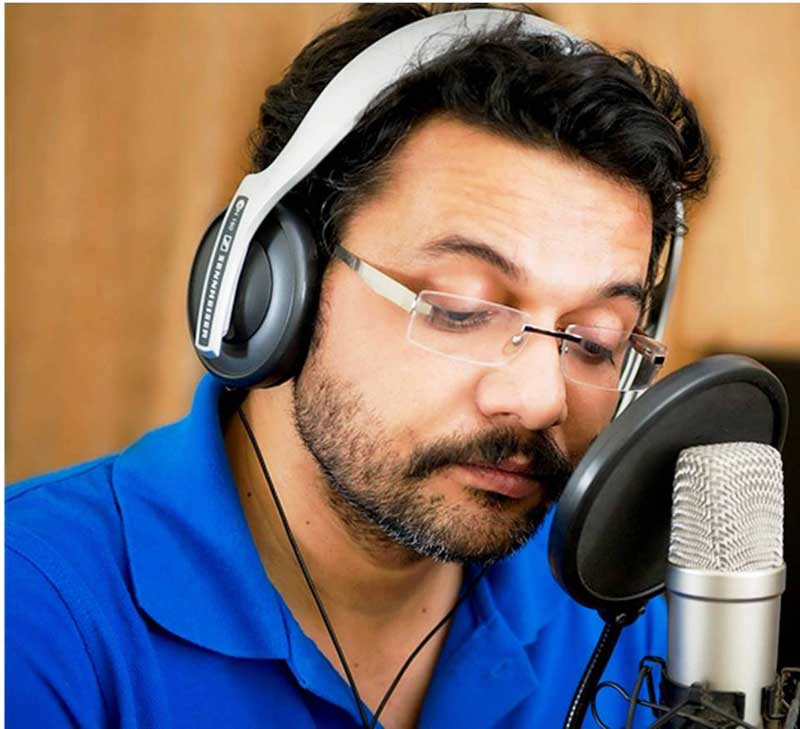 NewZNew (New Delhi) : India's No. 1 radio network, 92.7 BIG FM has always strived to create campaigns and shows that aim to bring about change in the society by large. Taking forward the role of a crusader, the FM network is set to introduce a fifteen minute segment 'U.P. ki Kahaniyan with Neelesh Misra' that is aimed at bringing out positive and inspiring stories from the state of Uttar Pradesh. Using the powerful medium of storytelling as an inspirational tool, 92.7 BIG FM has roped in master story-teller Neelesh Misra, known for his popular award-winning show 'Yaadon Ka Idiot Box'.
Known as the pioneer of championing social issues and environmental awareness, 92.7 BIG FM will also bring on-board their own team of field researchers and NGO associations to enable peopleto take advantage of various government schemes, bring about changes and make their lives meaningful.
Mr. Ashwin Padmanabhan, Executive Vice President and Business Head, Reliance Broadcast Network Limited, spoke on the occasion of the new show launch, "I am delighted to announce the launch of our all-new segment 'U.P. ki Kahaniyan with Neelesh Misra'. At 92.7 BIG FM, our objective is not just providing wholesome entertainment to our listeners but also engaging with them on grassroots level. Our many campaigns and shows are devised keeping that factor in mind. Through our new segment, we aim to reach out to the Hindi Speaking Market (HSM) inspire the listeners on enriching their lives and creating a better future."
Hailing from Uttar Pradesh, story teller Neelesh Misra will exclusively anchor the segment and give insights into the diversity of the state, its culture and languages. An important part of the segment will also touch upon people's real life experiences, their courage and the will to overcome challenges as well as the support that the state has provided them with the initiation of various schemes,through the most inspiring method of communication – story-telling.
Story-teller Neelesh Misra expressed his thoughts, "Our unique concepts are what make us stand out from the rest. U.P. ki Kahaniyan is an attempt to reach out to our brethren in the various states and cities of India, tell them stories and inspire them. I am looking forward to sharing interesting insights about U.P. with my listeners, its varied culture and heritage, something that is so close to my heart."
One of the stories aired are 'Sasural' where the hero is from Hardoi who after doing his MBA was living in Delhi. He falls in love with a girl from Delhi girl and gets married. However, the city bred girl who was worried about how life will be in a small city like Hardoi is reluctant to go there. When the boy finally comes to his city with his newly-wed wife, he is amazed to see a flyover being constructed there. "So much development in last two years!" he asks himself. The story moves on and talks about how his newly-wed wife falls in love with Hardoi and accepts the city as her Sasural.
The other story 'Sadak' revolves around Bangarmau in Unnao where roads are being constructed. This is an oblique reference to construction of Lucknow-Agra expressway where the female lead of the story states that now people use this road to return to their villages too.
The segment showcases Uttar Pradesh for the state that it is and listeners will get to see it from a different perspective owing to its vast fertile lands, beautiful farms, great rivers, large electronics industry and innumerable opportunities for growth and enormous possibilities of enterprise and success.All the stories make reference to the history and cultural aspects of the place also popularizing the tourist places of the state.
U.P. ki Kahaniyan with Neelesh Misra airs across 27 cities in 13 states from Monday to Friday at 8:45 pm.  The segment is being promoted with more than 20 teasers running on each station of 92.7 BIG FM with RJs extensively speaking about the segment. All the teasers are being broadcast in the voice of Neelesh Misra who is also engaging with his fan base through social media networks Facebook and Twitter.