newznew (Chandigarh) : India's largest radio network 93.5 Red FM under its Phase III expansion launched 2 station – Chandigarh and Amritsar on Saturday. Punjab is a crucial market for Red FM. Thus, with these 2 launches Red FM strengthens its presence in the North. The channel roped in popular singer Mika Singh who performed LIVE in a big-ticket event- Swag Fest at Leisure Valley, Chandigarh on Saturday. The event showcased a successful presence of thousands of Indian fans who celebrated India's rich cultural diversity and grooved to the Punjabi and Bollywood music that was performed by Mika. The ethos of the event was 'Swag Naal Sat Sri Akal'.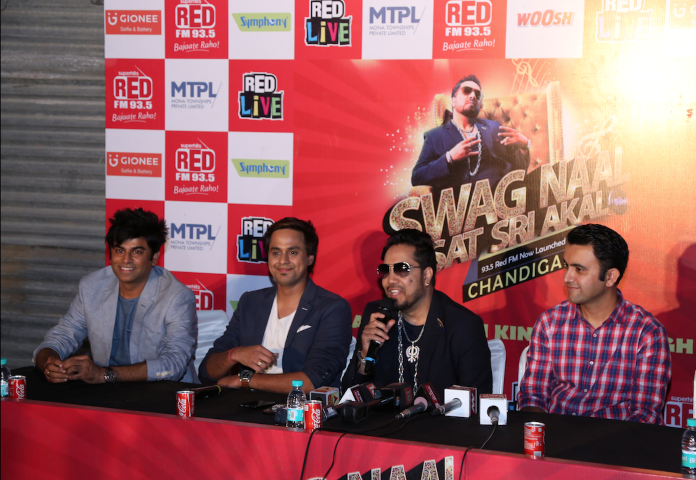 Speaking about the 2 launches, Nisha Narayan, COO, Red FM said, "It is extremely exciting for us to foray into the Punjab market. Punjab is a critical market for us. Announcing our entrance into Chandigarh and Amritsar has strengthened our presence in the Punjab market. As a part of our phase III expansion we launched these two channels with a Swag Fest concert with Mika Singh who is extremely popular with the Punjab audience and overall as well. Being innovative with our content and consumer relevant has always been our prime focus. We have therefore kept the programming and RJ line up keeping in mind our end consumer."
The programming strategy will be aligned as per Red FM's brand image of being irreverent, young, cool and trendy offering only superhit music. It will be a CHR (Contemporary Hit Radio) format station for both cities, playing Hindi and Punjabi superhit music. With the brand philosophy and attitude that is 'Bajaate Raho!' at Red FM they always speak up for the right, for the people and have a mix of some excellent RJs dishing out entertaining content.
Amongst the frequencies won in batch 1 of phase 3 Red FM is on air in all cities except Jammu and Srinagar. Under the Phase III expansion Red FM is on Air in Mumbai with a second frequency called Redtro 104.chaar and RED FM in Jodhpur, Surat, Patna, Amritsar and Chandigarh.