An initiative to advocate responsibility of individuals towards environment and the society
newznew (Chandigarh) : Jugnoo celebrated Earth Day today by organizing an 'Earth Day Awareness Run' in partnership with Treezing, an organization focused on creating environment awareness, in Chandigarh. This is first of its kind initiative in India to celebrate the Earth Day that is meant to create social and environmental consciousness among the people.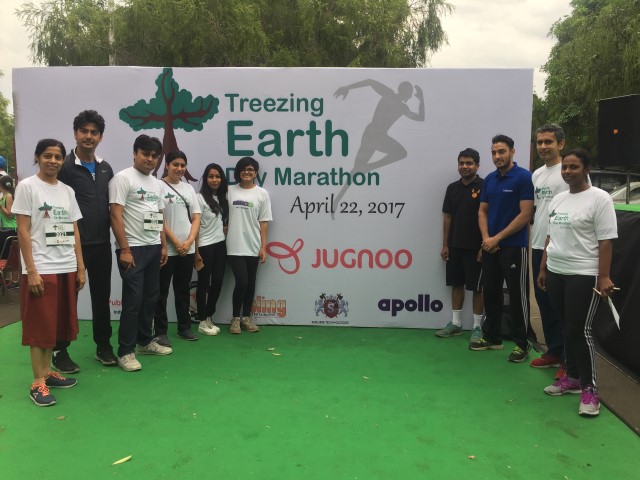 The event started at 7 a.m. at Sukhna Lake where people of Chandigarh participated in 2 Km and 5 Km run. Registrations for the event were made online as well as at the venue. Jugnoo is also running another campaign for 'Tree plantation' by selling eco-friendly T-Shirts and planting a tree against every T-shirt sold. The participants will be given a certificate and geo-tracking code of the tree planted on behalf of them.
Speaking about the event and association, Jugnoo spokesperson, said "We are overwhelmed with the response we have received and thank everyone for being a part of this event. As our environment is getting prone to so many hazards with every passing day, it brings respite to witness participation from people for such a cause. We are glad that our association with Treezing has enabled us fulfill this endeavour."