NIPER shall be holding its 9th convocation on 14-102017 at NIPER, Mohali. In this convocation 281 candidate will be receiving their degrees of which 26 are PhD and   255 master degree in pharma, technology and management. Prof. G.D. Yadav, Vice chancellor, Institute of Chemical Technology, Mumbai has kindly agreed to deliver the convocation address. Prof. Yadav is Padam Shri awardee and is an expert in chemical technology leading to much valuable research out puts.  Prof. Raghuram Rao Akkinepally, Director NIPER shall handover the degrees to the recipients during the convocation. Prof. V.M. Katoch, Chairman, BOG, NIPER shall present the gold medals to the winning candidates. This is the first convocation after the joining of Prof. Raghuram Rao Akkinepally. as Director, NIPER, Mohali.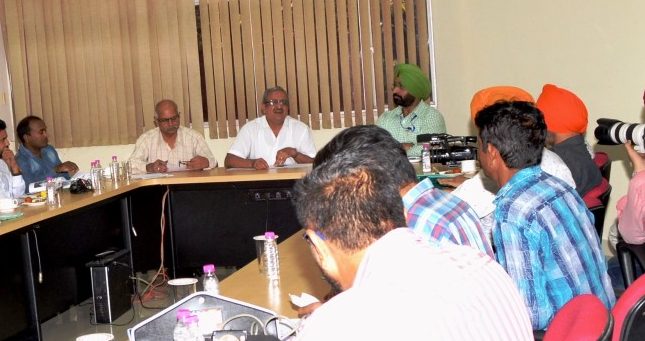 He elaborated to the press that NIPER has adopted green window policy, transparency policy and rapid grievance redresssal policy to the staff to create Happiness Index as per UN resolution. The future course of actions shall include the research for the benefits of the society for example birth control, drugs de-addiction and anti-cancer research etc., in additional to current focus areas of the institute. He further mentioned that India has become the pharmacy of the world and NIPER has contributed significantly towards it over the past 25 years. He further stated that NIPER has brought fundamental changes to pharmacy education and will incorporate important changes with the support of pharma fraternity of India.
NIPER has entered into many working MoU's in the education and research with the leading educational institutes as well as leading pharma industry to promote pharmaceutical education and research e.g. PGIMER,  Chandigarh, ISF College, Punjab, Dabur Ayurvet Ltd., IMTECH, Chandigarh and on the international front NIPER is actively pursuing collaboration with leading pharma institutions. NIPER is holding ITECH programme with help of ministry of external affairs.
Prof. Rao mentioned about the forth coming Indo-Japanese joint event with Shizuoka University, Japan as well as research on injectables male contraceptives with IIT, Kharagpur. For anaemia eradication also efforts are in progress at NIPER. A recent development is the collaboration with Dabur Ayurvet Ltd. towards the cultivation of medicinal plants for herbal base treatment. NIPER also shall be training the farmers of Punjab to grow medicinal plants in organically manner.