"Kirdar-E-Sardar"
In the past time the Punjabi Cin ema was able to show some new topics based movies to the audience. Being in the same phase, Happs Music in association with Ohri Production is coming up with its maiden project, "Kirdar-E-Sardar", Which is a blend of action, emotions, drama and some religious aspects. The movie is directed by Jatinder Singh Jeetu and it is releasing on the 29th of September, 2017. The team of the movie was in town for the promotion. The film is a production of Happs music in assosiation with ohri production and has been produced by Happs Music n Jaswinder kaur.
The film stars Nav Bajwa, Neha Pawar, K.S.Makhan Raza Murad Dolly Bindra, Rana Jung Bahadur, Gurpreet Kaur Chadha, Barinder Dhapai, Suvidha Dhuggal Mahabir Bhullar, Tehalpreet Singh, Raj Hundal, Harpreet Singh Khehra, Jaswant Singh Jass and Amrik Randhawa.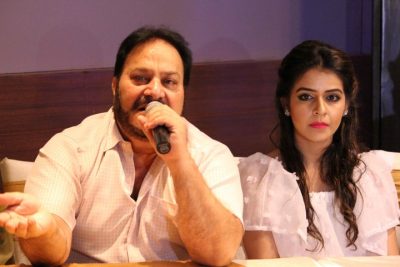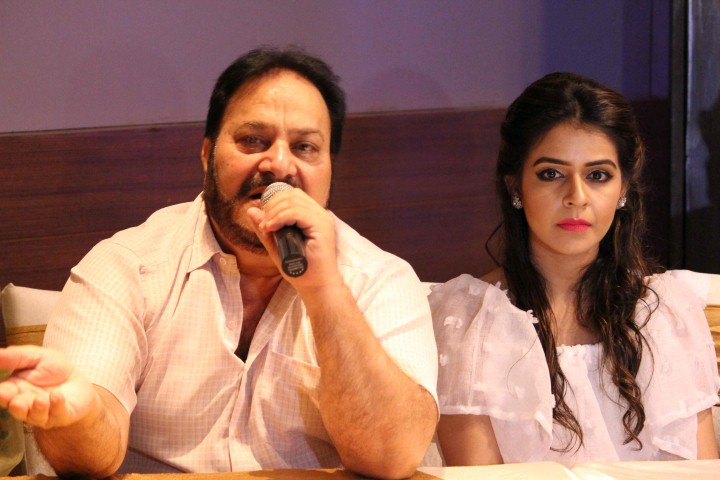 On this occasion, the Director Jatinder Singh Jeetu said, the movie is full of action, emotions, drama and some heart touching religious aspects. The story has been penned down by the director Jatinder Singh Jeetu only. The screen play and the dialogues have been written by Kudrat Pal.
On this occasion, the lead actor Nav Bajwa said, "I am very enthusiastic and happy to work in this movie with a wonderful team and is relying on the talent of the whole team and is confident of getting success. He further added that this story is an action drama and will be giving a social message to the audience."
Lead Actress, Neha Pawar said, "We can't reveal much about the story at the moment but the film is surely going to make a mark in a Punjabi cinema. I believe film-making is the greatest art and there is an unlimited scope of experiment and innovation, so I am ready and confident to be a part of this film".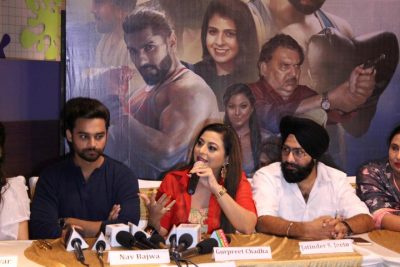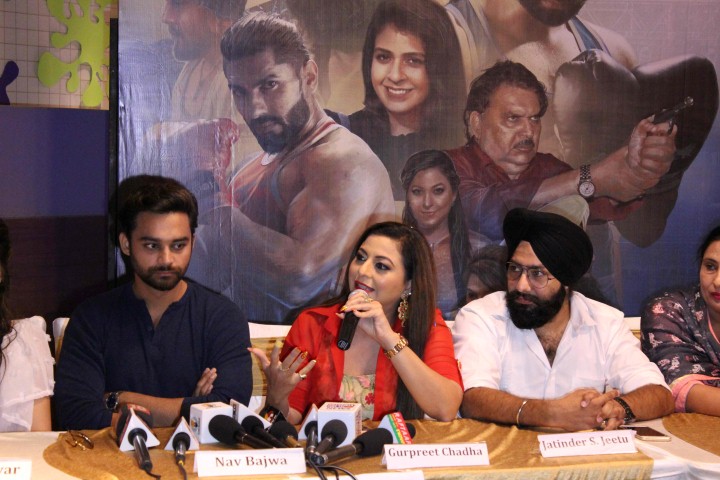 Producers Jaswinder Kaur, Gopi Pannu, Balvir Kaur and Co-Producer Gurpreet Kaur Chadha, said, "We are happy to work with the team of talented people and we want the film's message to be propagated through our audiences the producers further added that the music of our film is our USP.
The film has five songs of different flavors. The list of singers includes Nachattar Gill, Nooran Sisters, Harshdeep Kaur, Lehmber Hussainpuri & Gurlez Akhtar & Abhishek. The tracks have been written byVikramjit , Bal Butale wala, Yakoob, Manpreet Tiwana.
The movie is shot in Amritsar Beas jalandhar jagraon shimla Chandigarh Chial (Himachal Pardesh) & More and is releasing on 29th September, 2017.