A Car Insurance Policy Is More Than Just Accidental Cover: Many of us think that car insurance is synonymous to an accidental cover. However, a car insurance policy is more than just that.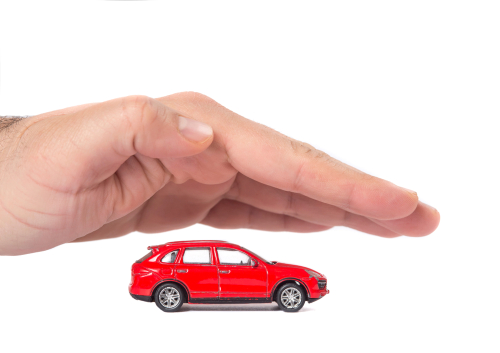 (Image Source: Shutterstock)
It offers protection from various unexpected eventualities that may pose a financial burden on you. That is why having insurance cover means having a protective shield for your car.
The role of an insurance policy is to cover you against any risk. In that light, the car insurance policy covers you against several expenses or losses arising due to any unforeseen or unfortunate event. Such events include damage or physical injury due to the accident, theft, traffic collision, or any third-party liability.
All these events put a financial burden on you. Therefore, your car insurance policy reimburses you for all such costs and keeps you free of car-related worries. Moreover, it is also a mandatory requirement as stated by the Motor Vehicles Act, 1988 that every vehicle plying on Indian roads must at least have a third-party liability insurance cover.
Therefore, your car insurance policy is an umbrella of services that cover you, your car, and the third-party.
What All Can A Car Insurance Policy Cover?
Third-Party Liability
A cover for third-party liability, as we mentioned earlier, is a legal requirement in India. So, a part of the premium that you pay each year is allocated towards covering you against this expense or liability.
It means if you get involved in an accident which causes injury or damage to a third party, then your insurer, on your behalf, will pay out for the claim. Also, if any legal proceedings follow the accident, the same shall be paid by the insurance company.
Therefore, to create a provision for these possibilities, a part of your regular premium goes towards the third-party cover fund.
Own Damage Cover
Apart from covering you against a third party claim, the insurance policy also includes 'own damage cover' component. This provides you for any physical injury or harm or any damage that may happen to your car. The insurer will either allow you to make cashless payments, wherein it directly pays for the expenditure, or it may reimburse you for the expenses incurred later.
This part of the cover is calculated based on your car's Insurer Declared Value (IDV) and the add-ons that you have. IDV refers to the current market value of your car and is the maximum amount that the insurer would pay you when you make a claim.
Personal Accident Cover
Also, just as we discussed above, the insurance policy is mostly known for its personal accident cover. It is because the policy provides compensation for untimely demise or permanent disability of the policyholder, arising from an accident. This coverage proves to be of great support for the individual's family who may lose a breadwinner.
Other Riders
To further enjoy more comprehensive protection, you can even buy several add-on benefits along with your insurance plan. These add-ons can be availed at a nominal cost, which gets added to your annual premium itself. Some insurers like Tata AIG General Insurance offer add-on benefits like Road-Side Assistance, Engine Secure, No Claim Protection Bonus, etc. that take care of your car in many other ways.  
The amount allocated towards each of these coverages together makes up your premium amount. So, let's help you understand more about premium calculation.
How Is Your Car Insurance Premium Calculated?
Your car insurance premium depends on many factors. A proper understanding of the factors can help you understand as to how to calculate car insurance premium. The factors are as follows-
IDV of the car
Age and type of car you have
Cubic capacity of your car's engine
Geographical zone in which you live
The insurer takes all these factors to arrive at your premium value. Therefore, you should share the correct details concerning all these factors so that you don't face any challenges at the time of making a claim. To know how to calculate car insurance premium, you can even use the insurance premium calculator, a tool that helps you arrive at an estimated figure.
Also, before buying an insurance policy, you may compare plans of different insurers to secure the right coverage for your vehicle. If you want comprehensive coverage for your vehicle, then consider buying add-ons that may include reimbursement for consumable expenses, tire secure, loss of belongings, and more. Thus, car insurance is a good defense for your car, against all unexpected challenges.
So, buy the right cover for your car and enjoy full peace of mind!