A List of Where to Get Online Saxophone Lessons: Do you want to learn how to play the saxophone at your own pace? Well, you don't necessarily have to go out and sign up for private lessons.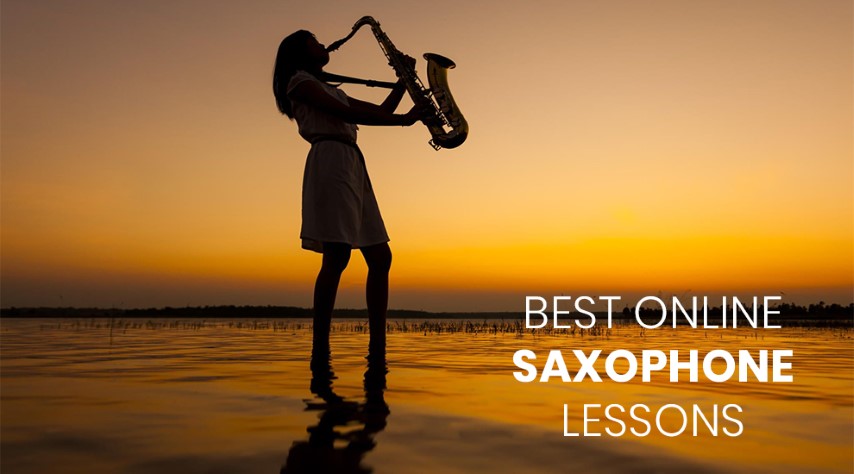 You learn the same things (if not more) with the help of online lessons. From music theory to reading music, you can study all of these right at home. 
Given the many free online saxophone lessons on the internet, it's crucial to pick the right one. 
If you want to reach the advanced level of playing in no time, then make sure to sign up for any of these online music lessons:
Udemy Saxophone Lessons
Udemy is an online open course website where you can learn sax improvisation techniques, among many others. There are over thirty saxophone instructors on the platform, so it's up to you to choose. 
For as low as £10, you can learn how to play saxophone tunes as a beginner. In fact, you can sign up for classes that will teach you how to play smooth jazz on your alto saxophone. 
You can also get step-by-step tutorials, often at a higher price (about £15). Some classes may even help you play like a pro in under four hours! 
Several lessons are available so that you won't run out of exciting options. If you're looking for something unique, you can try to learn the Fortnite game tune straight from professional saxophonists! 
McGill Sax School Online Lessons
Whether you're a complete beginner or one of the more advanced players, you should get online saxophone lessons from Nigel McGill. A professional jazz saxophonist, he has 25 years of experience under his belt. 
McGill's Sax School is staffed with expert saxophone teachers, including:
Fred Vigdor, saxophonist for the Average White Band
Dean Hilson, SKA and Blues expert from Australia
Chris Camm, saxophone player, songwriter, and arranger extraordinaire
At McGill's school, you can quickly hone your sound techniques through the following:
Split-screen video tutorials so you can learn side by side with your saxophone teacher
Step-by-step pathway of sax lessons, so you know what comes next
Extensive online resources, from worksheets to backing tracks
Targeted lessons offered at your time of convenience
Easily-navigable dashboard accessible through any device
Perhaps the best about McGill's online tutorials is the cost. Here, you only need to pay as low as £19. It surely beats the price of a private saxophone lesson, which is a whopping £1,900 a year. 
Mattotto Online Saxophone Lessons
Matt Otto's website is one of the best areas to get free saxophone lessons. Here, you will be trained by the acclaimed jazz music teacher. Otto, after all, is a professor at Kansas University. 
At Matt's website, you can hone your saxophone skills by: 
Downloading (and reading) the free articles and lessons (available as PDF files)
Playing along with the free track 32 Bars of Swing in C 120 BPM
Practising Matt's album music (streaming available through Spotify)
If you want to be trained personally by Otto, you can sign up for his Skype video lessons. This will cost you $30/£20+ for every 30 minutes. 
Here are some of the things students like you can expect from his jazz saxophone tutorials: 
Reading chord-scale theory
Analysing songs
Visualising melodies and harmonies over drones
Playing ideas through keys
Identifying diatonic harmony
Memorising chord progressions and tunes
Playing arpeggios and solos
Dan Christian Online Saxophone Lessons
Dan is a music chameleon. He has 20+ years of experience playing the saxophone, piano, and clarinet. 
As one of the more experienced saxophonists on the internet, his site is one of the best places to learn as a beginner.
Many free sax songs and covers are available on his website, which you can perfect with tons of practice.
If you want to speed up your progress, you should consider taking his video-based short lessons. With his help, you can learn finger positions, reading sheet music, among many other things. 
As a bonus, if you want to learn the piano or clarinet—he offers lessons for these, too! 
8Notes Online Lessons
If English is not your first language, you should sign up for an 8Notes lesson. 
Here, you can get free lessons (and paid ones) in French, Spanish, German, Chinese, or Spanish.
As with most jazz improvisation websites, it offers beginners lessons that cover the following topics:
Sax basics
Music notation
First sounds and notes
Dynamic notes
One of the best things about 8Notes is you can take any jazz approach imaginable. Whether it's classical, rock, pop, or traditional, you can quickly hone your skills at this website for free! 
If you don't want to leave the comfort of your home, then make sure to consider these five best websites where you could learn the sax. 
Whether you're looking for something free or premium, these websites can help you become a great sax player in no time.