Surprise visits at slaughter houses and meat shops to be ensured.
Committees formed for conducting visits in rural & urban areas.
NewZNew (S A S Nagar) :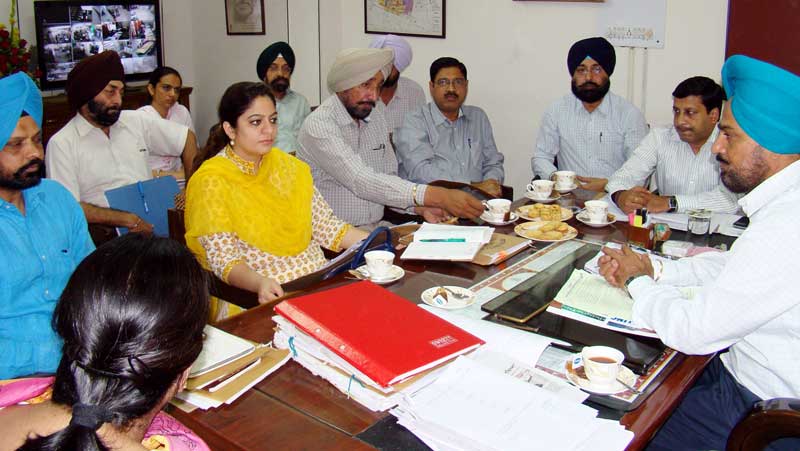 During this, Sh. Sidhu directed the officers, to initiate a special campaign for the owners of meat shops & slaughter houses to generate awareness among them regarding cleaning & hygiene and also direct them strictly to ensure cleanliness of shops & slaughter houses. During this, committees for conducting inspections at rural & urban areas were formed. Sh. Sidhu said that the committee thus formed for the urban area will constitute SDM concerned, Tehsildar, Commissioner Municipal Council or his representative, Executive officer for areas falling under the jurisdiction of municipal council, District Health officer, Deputy director Animal husbandry department and Executive Engineer Pollution control board. Meanwhile for the rural areas the committee will comprises of DDPO or his representative, BDPO, Veterinary inspector, Doctor Primary health centre and Executive Engineer Pollution Control Board. Sh. Sidhu directed the committee members thus appointed, to conduct surprise checking of meat shops & slaughter houses & to submit report on monthly basis.
During this, Commissioner Municipal Corporation Sh. Uma Shankar Gupta informed that the initial activity for the modernisation of slaughter house at industrial area has been started. He said that 24 meat shops stands registered so far, besides this, meeting with the shop owners is being conducted to make them aware about the modernisation policy. During the meeting Additional Deputy Commissioner Smt. Poonamdeep Kaur, Joint Commissioner Municipal Corporation Dr. Nayan Bhullar, Sh. Sanjeev Kumar Deputy director Local Government department, SDM Sh. Lakhmeer Singh, SDM (Kharar) Sh. Sukhjit Pal singh, Sh. S.S.Kalra Project Manager Food Processing department, Smt. Manjit Kaur Research fellow Food Processing Department, Deputy Director Animal Husbandry department Sh. Anil Sharma, District Health Officer Sr. Harjit Singh Oberoi, Secretary Zila Parishad Sh. Ravinder Singh Sandhu & other officers were present.