Each episode of Sony SAB's Tenali Rama has a message to give. One can count on Rama to turn the tables everytime there is a problem and come up with a solution. Trust is an integral aspect of the bond between two individuals. In the upcoming episodes, viewers will see king Krishnadevaraya (Manav Gohil) lose trust in his beloved minister Rama (Krishna Bharadwaj) as a result of Tathacharya's (Pankaj Berry) evil plans to destroy their bond.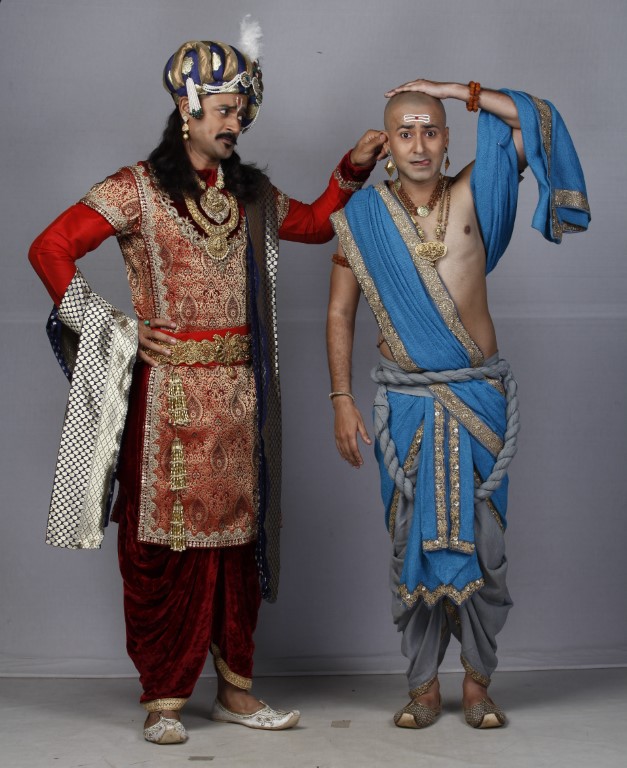 A puppeteer who can manipulate people's minds with his puppet show comes to Vijaynagar. Tathacharya plans to utilize his ability to drive a wedge between Krishnadevaraya and Rama. On Tathacharya's order, the puppeteer puts up a show in the palace where he makes the king believe that Rama will poison him one day in order to make his own son a king, resulting in the king distrusting Rama. Meanwhile, Rama has a trick up his sleeve to counter this situation and writes a love letter to the queen of Orissa 'JaganMohini' on behalf of Krishnadevaraya. This eventually leads to problems between the King and both his queens.
What is Tenali's motive behind sending a love letter to the Queen of Orissa? Will Tenali emerge successful in his quest to win the king's trust back?
Manav Gohil playing the role of Krishnadevraya said, "The entire team of Tenali Rama shares an excellent rapport with each other that encourages us to give our best performance. Playing Krishnadevaraya in Tenali has helped me grow further as an actor and go beyond my limits. I am certain that viewers will continue showering their love on this show since there is an intriguing track in store for them in the upcoming episodes."
To know more, stay tuned to Tenali Rama every Monday to Friday at 8pm only on Sony SAB