Mohan Fibre Products Ltd, Derabassi, gifted a van to the Rotary and Blood Bank Society Resource Centre (RBBSRC).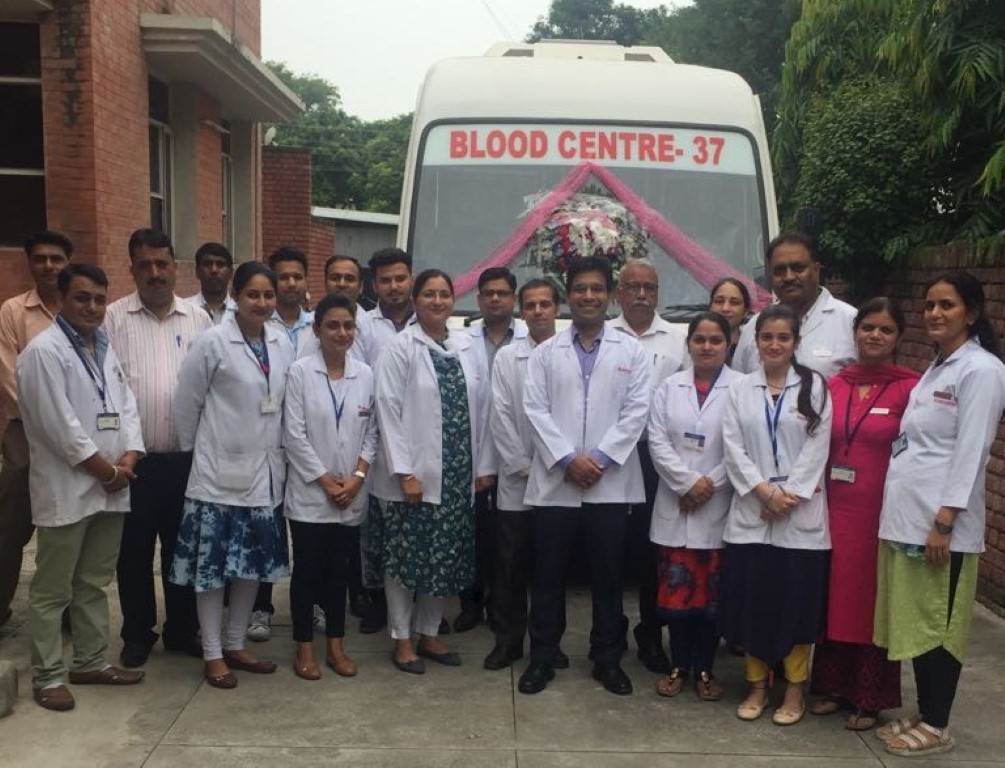 Krishan Kumar, Director of Mohan Fibre Products Ltd (MFPL), who is also a member of the Rotary Club Chandigarh, said that our company had always been participating in various humanitarian service projects and Rotary Club of Chandigarh gives us the opportunity to meaningfully allocate our CSR initiatives for the good of the society.
He informed how his elder brother and managing director of MFPL, late Tapishwar Kumar, strategized the plan to fulfil the corporate social responsibility for larger social good, who also planned and executed the renovation of advanced paediatric centre's surgical ward three years back and approved the provision of van for the blood centre.
Club President Rtn A P Singh informed that Mohan Fibre which had earlier helped Rotary Club Chandigarh's project to renovate the entire floor of the paediatric surgical ward in PGI three years back, provided Rs.21 lakh for the new van for the blood bank, to replace the earlier old van.
Krishan Kumar and the Board of Directors of MFPL along with members of the family handed over the keys of the van to Anil Nehru, Chairman of the RBBSRC.
Anil Nehru applauded the management of the company for their generous support which would continue to help the needy patients with whole blood and blood components, and help the voluntary blood donation movement.
Surinder Paul Kaur, Administrator of the Centre, informed that there is a growing demand for blood in the entire region, and we are grateful to the voluntary blood donors who continue to respond to our appeals and replenish the bank to keep it ready for help.
The blood bank organizes blood donation camps in and around the city, and through its sophisticated lab processes it and is able to provide different blood components to the patients in need,  informed Dr Manish Rai, Director of the Centre.