newznew (Chandigarh) : Panjab University hosted a special address given by the Ambassador of Korea to India, Mr. Cho Hyun on 23.12.16 at the ICSSR Centre, Panjab University. He was welcomed by the Vice Chancellor, Panjab University, Prof. Arun K. Grover, Prof. Rupinder Tewari, Coordinator Centre for Policy Research and Prof. Deepti Gupta, Dean International Students.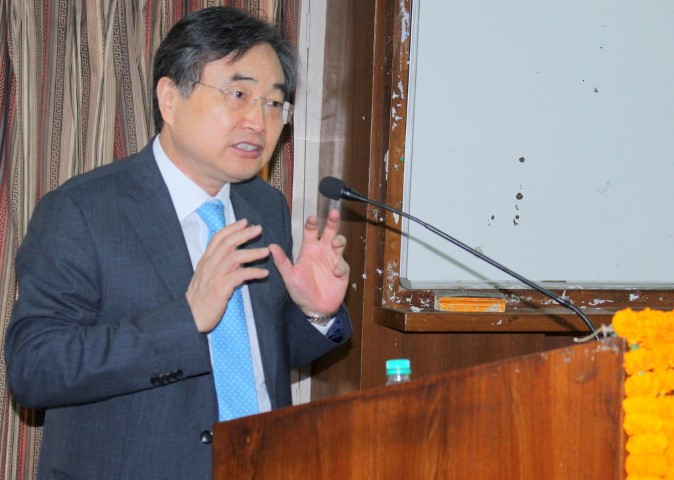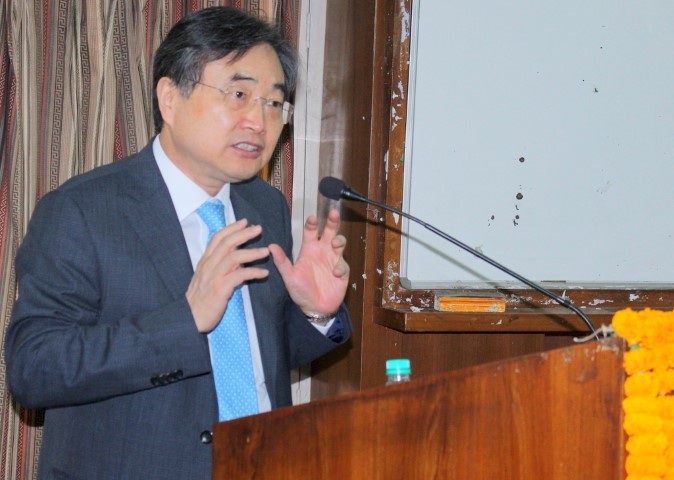 His Excellency, Mr. Cho Hyun spoke on "Korea, India's Strategic partner" wherein he delved into the ancient connection between India and Korea which continues to flourish even today. He deliberated upon the geographical and social demographic profile of Korea while highlighting the pivotal role played by South Korea in the arena of F.T.A (free trade agreements) and its invaluable contribution to the United Nations after becoming a member in 1991, Open market Economy and Technology being the main forte. While comparing Indian ethos and culture he stated 'Unity is our Power and Diversity is the Aim in the 21st century'.
He also focused on India-Korea relations in terms of their partnership as a 'Special Strategic Partner' and a neighbour who can help keep the other "friendly" neighbours friendly. Focusing primarily on Strong Academic relations between the two countries and he persuaded Panjab University to do road shows in Korea to enhance admissions from Korea. Further, he also spoke about the importance of Corporate Social Responsibility, offering to act as "matchmaker" between PU and Korean corporate bodies.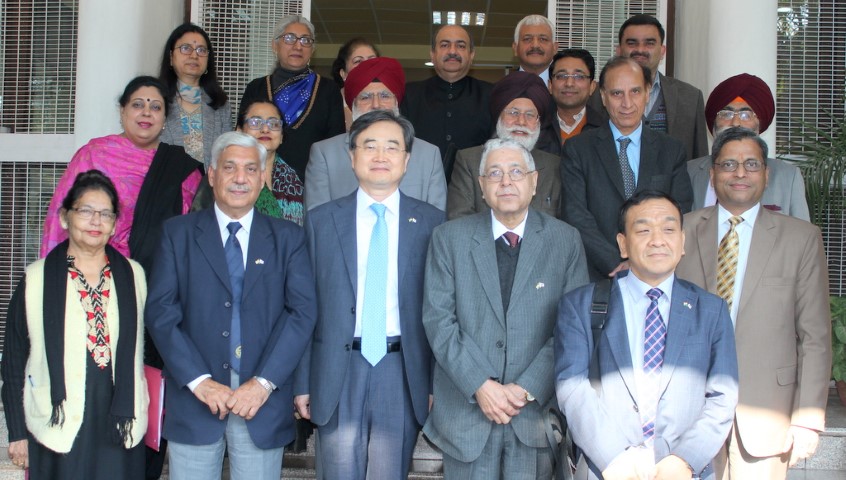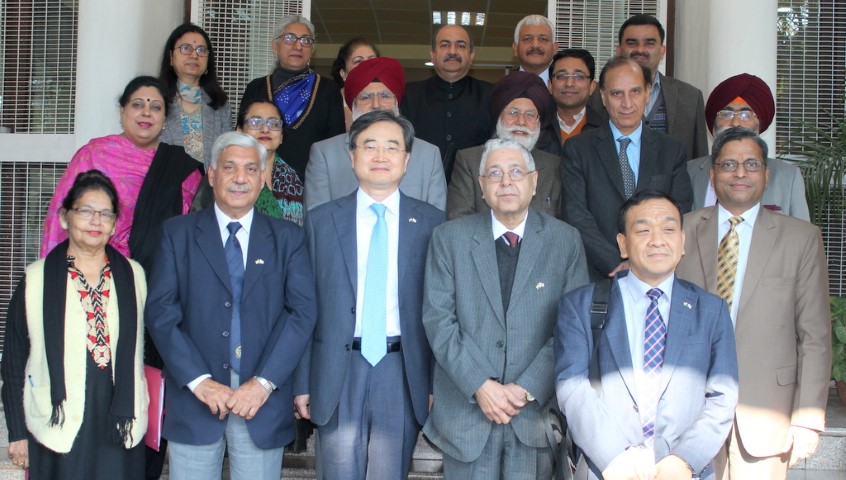 Accompanying His Excellency was Mr. Song Ji Hwa, Mr. Kang Haeng Gu and a delegation from the Korean Embassy. The event was graced by an audience of about eighty people comprising of the Enactus students who presented their work to His Excellency and the Natural Biodiversity group which had organised a small exhibition at the venue.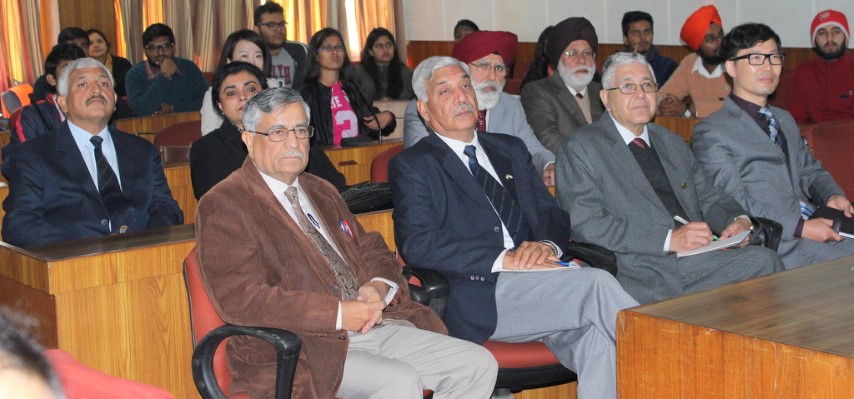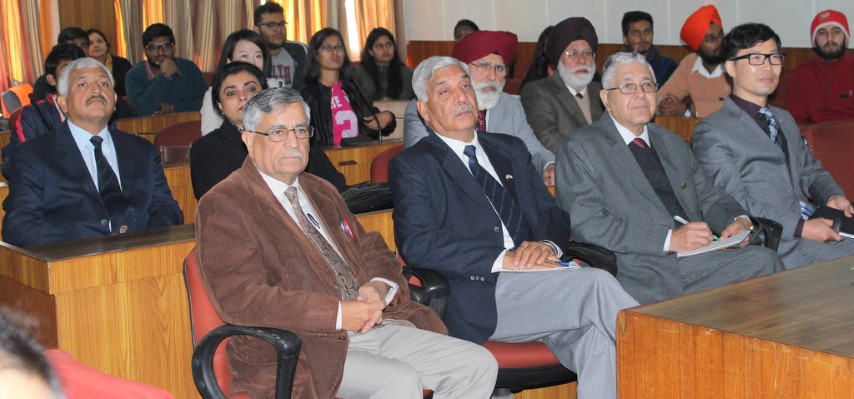 Dr Anupreet Mavi and Dr Arun Bansal presented framed photographs from the group's collection to the ambassador. Senior deans and professors also graced the event which was organised under the guidance of Professor Rupinder Tewari. The Vice Chancellor welcomed the idea of collaboration between the two countries and promised to look into the areas that can be covered together.