"Quality always bothers, One Life- you can make it or you can break it" were the words of Prof. R K Kohli, Vice Chancellor, Central University of Punjab, Bathinda, who inaugurated the Two Week Specialized Training Program on Drug Regulatory Affairs for Drug regulatory officials from Africa. Director Prof. Raghuram Akkinepally, welcomed the chief guest, Prof. R.K. Kohli with flower buccas and briefed about the chief guest to the audience and informed the audience about the intimations taken by the Ministry of External Affairs, New Delhi, to start this programe under India Africa Forum Summit (IAFS-III) at NIPER.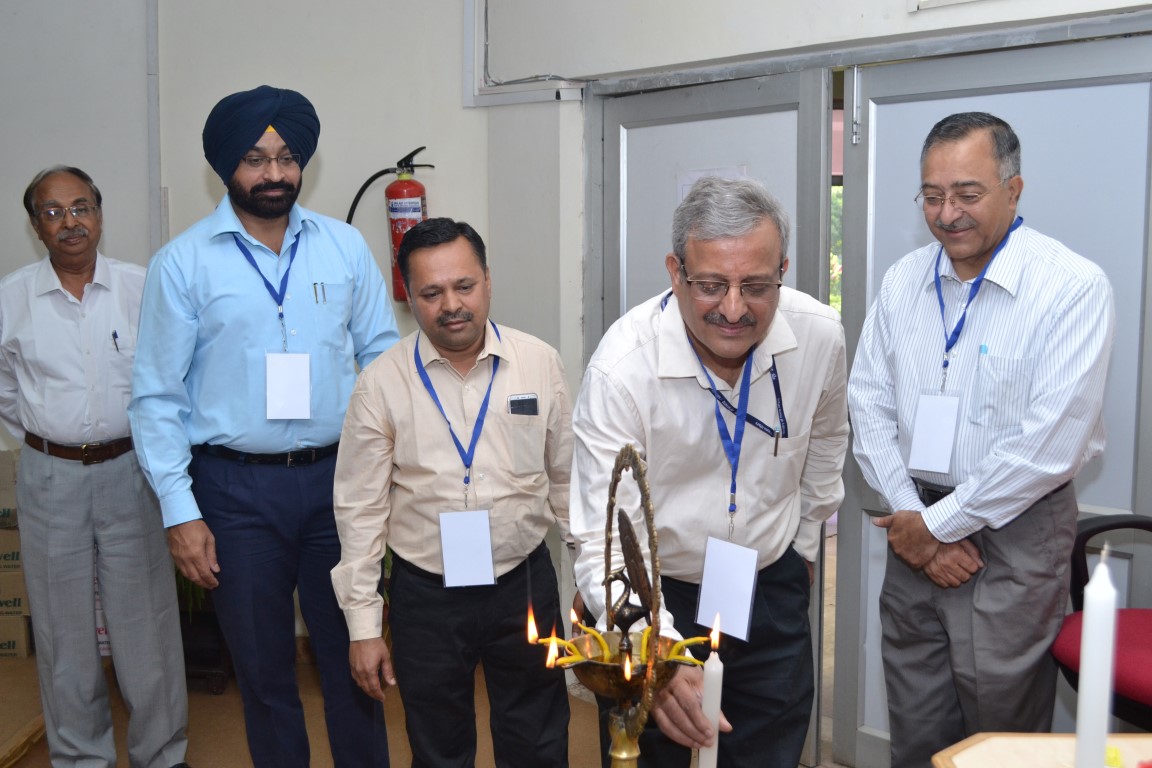 Prof. Sanjay Jachak, the course coordinator, gave introduction and background of the course. The detailed program was circulated among all participants. Total 40 participants from 17 countries (Botswana, Cabo Verde, Egypt, Eritrea, Ethiopia, Gambia, Kenya, Liberia, Malawi, Mozambique, Nigeria, Senegal, Seychelles, Sudan, Tanzania, Zambia, and Zimbabwe) with background of Drug Regulatory, Pharmacist and Quality Control/Quality Assurance, are attending this course.
The main objective of the course is to train regulatory officials from African countries and to provide updates/current information about dynamic & ever changing requirements of drug regulation at the same time challenges faced during implementing 3 basic drug regulatory requirements of safety, efficacy and quality. Further the course will include recent developments and implementation of pharmaceutical quality by design (QbD) for pharmaceutics. Most of the participants are drug regulatory and pharmacists in their countries. About 15 resource persons from the Indian Drug Regulatory Agencies like DCGI, CDSCO, State Drug Licensing authority etc., Pharmaceutical industry, and Academia will deliver lectures and participate in the deliberations.
About 4 sessions will be held on hands-on-training on different analytical instruments at the central instrumentation laboratory of NIPER. Some of the  topics that will be discussed an deliberated will be     Investigation Procedures, Detection of Spurious Drugs and Case Studies, Legal Aspects of Regulatory working, Quality Risk Management,  Role of Drug Testing Laboratory for ensuring quality medicines, Regulatory Aspects of Herbal Drug Products and Application of QbD to Herbals, Risk-Based Approach – GMP,  Quality Approach of 21 st Century,  Solid State Pharmaceutics, Regulatory mechanism in Quality monitoring in India, Restrictions on promotion by Advertisements of Drugs in India etc. will be covered during this 11 days training program.
Today all the participants visited various  departments of the institute including  Medicinal Chemistry, Natural Products, Pharmaceutical Analysis, Pharmacology & Toxicology, Pharmaceutical Technology, Pharmaceutics and Biotechnology. On the first two lectures were delivered by was delivered by Mr. Rajendra Harna, Ex Drug Controller of Haryana on topic "Investigation procedures detection of spurious drugs and case studies and the second lecture is on "Legal aspects of regulatory working".
Pertinent to mention here that this program is sponsored by India Africa Forum Summit Program-III (IAFS-III), Eastern and Southern Africa (E & SA) Division, Ministry of External Affairs, Government of India. Visit to Regional Drug Testing laboratory, Chandigarh and 02 Pharma Industries in Baddi are also a part of this specialized training program.
National Institute of Pharmaceutical Education and Research (NIPER), S.A.S Nagar is under the aegis of Department of Pharmaceuticals, Ministry of Chemicals & Fertilizers, GOI, New Delhi. The NIPER is  "The institute of National Importance" & is "The best institute of Pharmacy in India" recently awarded rank one by NIRF, Ministry of MHRD, Govt. of India,  New Delhi.