Congress, a party on verge of death

Foundation stone laid for widening Talwandi Sabo-Rori road

Stadium to come up at Khalsa Senior Secondary School at a cost of Rs 1 cr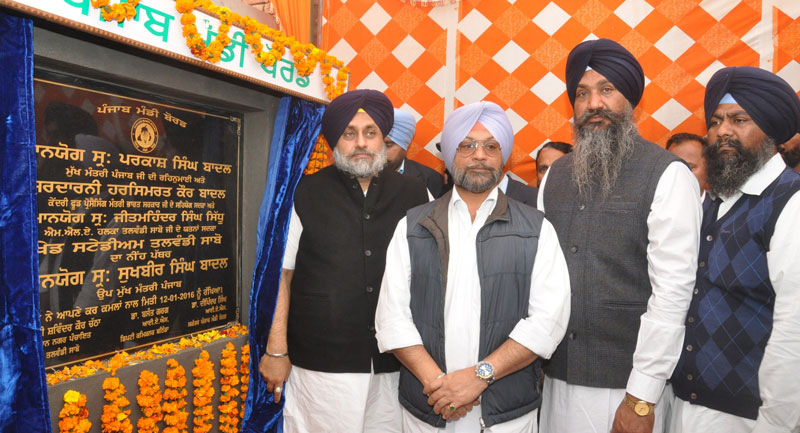 NewZNew (Talwandi Sabo/Bathinda) : Launching a scathing attack on Aam Aadmi Party (AAP), Punjab Deputy Chief Minister Mr Sukhbir Singh Badal today said that the AAP had made tall claims of being sympathetic to the common masses in the past but lost its moral high ground as it had failed to deliver on any of the promises after assuming office.
Addressing a mammoth gathering here at Khalsa Senior Secondary School, S. Badal said that only the SAD-BJP government is worthy of people's trust as it has unleashed an era of inclusive development in every sphere whether carrying out reforms to make state power surplus, construction of 4/6 lane roads, provisioning of sewerage and water supply facilities, implementing health and accidental insurance schemes, Mukh Mantri Tirath Yatra scheme, Atta-Dal scheme and other pro-people schemes.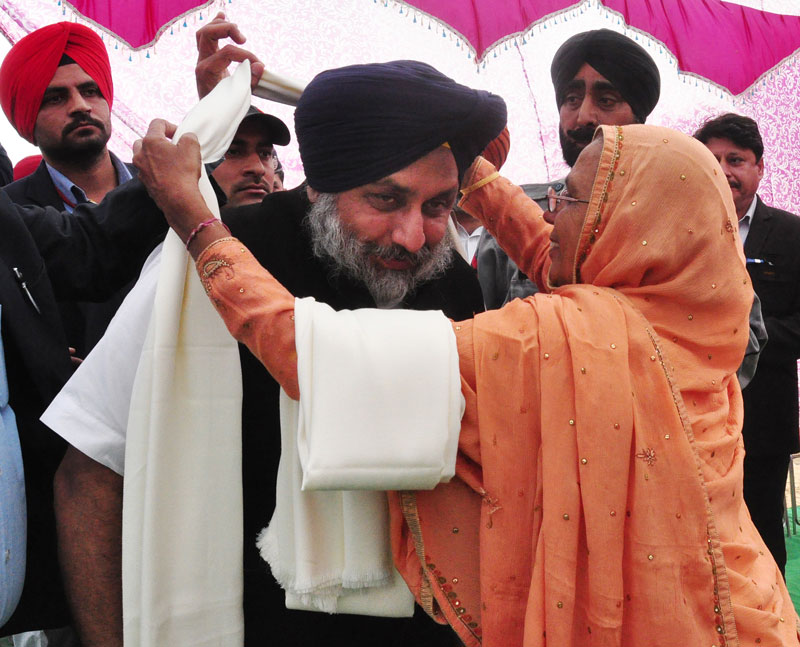 Training his guns on the AAP government at New Delhi, S. Badal said that AAP owes an explanation to the people as it had failed to deliver on any of the pre-poll promises. Taking a dig at AAP leadership, the Deputy CM said that AAP government has ruined Delhi state and is not concentrating its energies on providing good governance to the people.
Terming the Congress as a dying party, the Deputy Chief Minister said that Congress and AAP are indulging in catfight and taking a share in other's pie. He asserted that SAD would always remain 'numero uno' in people's esteem while AAP and Congress would be relegated to the background.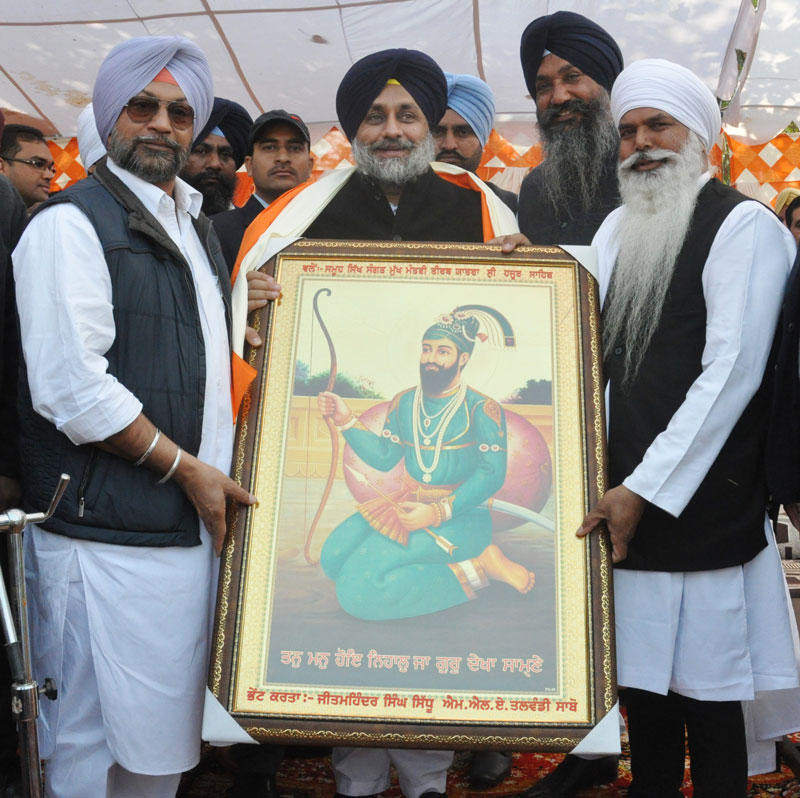 S. Badal while exhorting the people to distinguish between their well wishers and fair weather elements, said that the development of Punjab has taken place with only SAD government at the helm. He also said that SAD is the party of the masses which has always for protecting the interests of the people.
Earlier at village Kailey Bandar, Nangla and Behman Jassa the Deputy CM laid foundation stones of underground irrigation water projects. He said that these villages had long been facing problem of scarcity of water for irrigation, which is now being resolved by laying underground water pipes. At Nangla village project worth Rs 7 lakhs and at Behman Jassa village project worth Rs 4 lakhs has been started. He added that these water pipes will bring down the input cost of agriculture for farmers who had to earlier depend on various other means to irrigate their fields.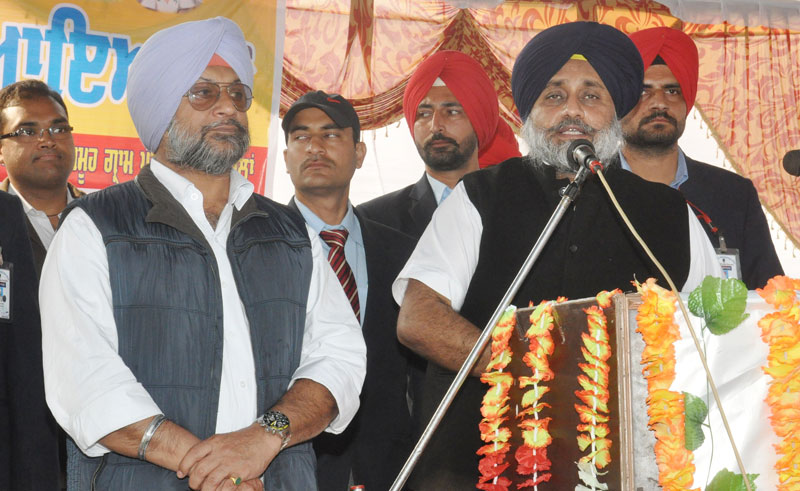 The Deputy CM also laid foundation stone of stadium at village Raman that will come up at cost of Rs 3 crore on 4 acres of land as well as that of stadium being constructed at Khalsa Senior Secondary School Talwandi Sabo at a cost of Rs 1 crore in 3.5 acres of land. He also laid foundation stone for widening of Talwandi Sabo-Rori road from 10 feet to 18 feet. He also gave a grant of Rs. 2 crore for the developmental works in Village Pakka Kalan.
On the occasion, MLA Mr. Jeet Mohinder Singh Sidhu, Special Principal Secretary to Deputy CM Mr. Manvesh Singh Sidhu, DC Mr. Basant Garg, SGPC member Mr. Mohan Singh Bangi and senior Akali leader Mr. Jagsir Singh Billu were also present.