NewZNew (Chandigarh) : The Department of Industrial Promotion and Policy (DIPP), Ministry of Commerce, Government of India, in partnership with Confederation of Indian Industry (CII) organised a roadshow as a part of the run-up to the 'Make in India Week', here today. The roadshow aimed at promoting the ambitious Make in India initiative focusing on strengthening the manufacturing sector in the country.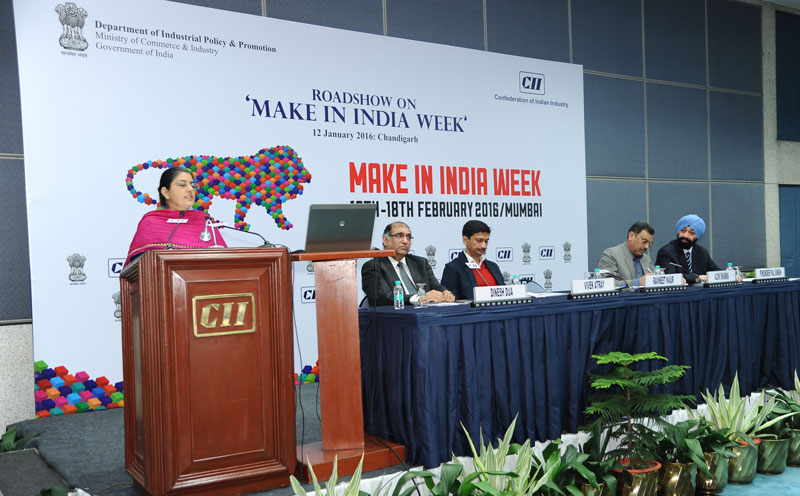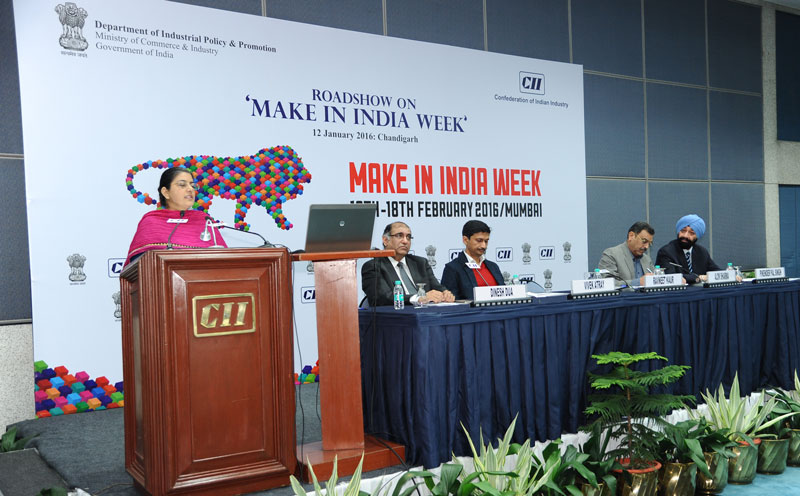 Slated to be held from 13-18 February 2016, at Mumbai, the 'Make in India Week' is a flagship event that is aimed at propelling the Indian economy by forging enormous global engagement with the Indian industry in the form of partnerships and investments. Set against the vibrant backdrop of the world's fastest growing economy, Make in India week will showcase the potential of design, innovation and sustainability across India's manufacturing sectors through a series of highly visible outreach initiatives in Mumbai.
Ms Ravneet Kaur, Joint Secretary, Department of Industrial Promotion & Policy, Government of India, said that, "Make in India is a major national initiative, designed to facilitate investment, foster innovation, enhance skill development, protect intellectual property and build best-in-class manufacturing infrastructure."
"The Hon'ble Prime Minister of India would inaugurate the Make in India Center on 13 February. The Center would be the platform for exhibiting innovative products and manufacturing processes developed in India along with a vision to leverage design, innovation and technology in the backdrop of global manufacturing. The focus sectors would be Automobiles & Components, Chemicals, Pharmaceuticals, Industrial & Electrical Equipment & Machinery, Food Processing, Aerospace & Defence, Textiles, Construction Equipment and Electronics," she added.
Mr Vivek Atray, Director- Industries & Commerce, Government of Haryana, said that, "Make in India has already created a strong impact with tangible results and the states are working hard to keep pace with the momentum generated on a global scale. With an objective to make the regulatory environment easy and simple for business to flourish, the Government has effectively used technology to converge and integrate different departments. 14 services are integrated within the 'eBiz portal', which function as a single window portal for obtaining clearances from various government agencies."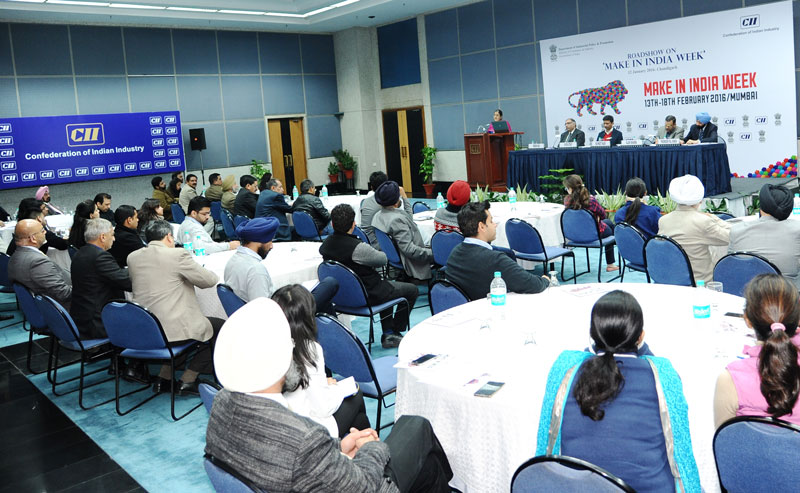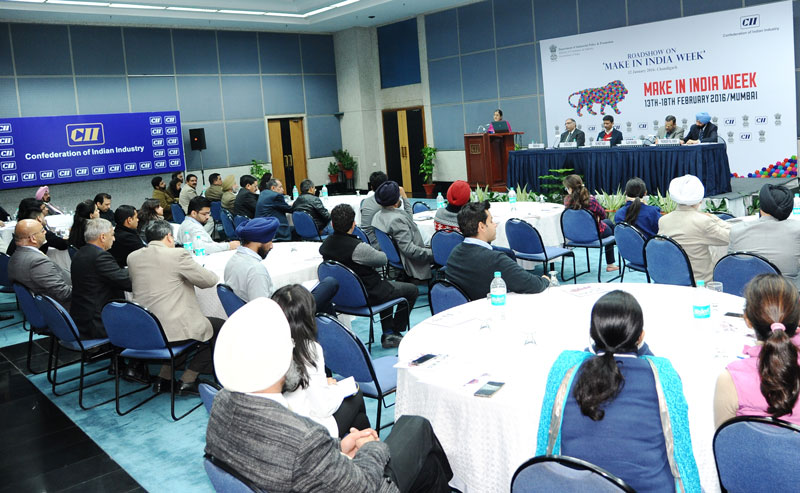 Capt Alok Sharma, Chairman, Regional Committee on MSME, CII Northern Region & Managing Director & CEO Forge (India) Pvt Ltd stated that the 'Make in India' initiative is aimed at increasing the share of manufacturing sector in the GDP from the current 15-16 per cent to 25 per cent by 2022.
"The Make in India initiative, was launched globally in September 2014, as part of the Government of India's renewed focus on invigorating the country's manufacturing sector. The landmark initiative has made a tremendous impact on the investment climate of the country, and reflects in the significant growth of overall Foreign Direct Investment (FDI). In addition to this, the Government of India is primarily focusing on cooperative and competitive federalism, and has also taken up a series of measures to radically improve its 'Ease of Doing Business' ranking," he added.
Dr Dinesh Dua, Vice-Chairman, CII Chandigarh Council and CEO & Director Nectar Lifesciences Ltd underscored that 'Make in India' in particular, aims to make India an integral part of the global supply chain. He stated that, "Make in India initiative is a boon for MSMEs which play a critical role in the growth of the country. Furthermore, the MSMEs are amongst the most potential GDP contributors (12%) at US $ 240 Billion of 2.066 Trillion."
Mr Pikender Pal Singh, Regional Director, CII Northern Region, said that, "CII has always been at the forefront when it comes to supporting and taking forward national visions and missions. The ambitious Make in India vision vests with itself the potential to revamp Indian Economy, up-skilling of the current workforce and generate jobs. We in partnership with DIPP have been organizing a series of roadshows in the Northern Region encouraging the first ever Make in India Week being celebrated in Mumbai."