NewZNew (Zirakpur) : Students of kindergarten and primary wing of Dikshant Global School, Zirakpur, gave an academic presentation to their parents.  They showcased their learning about different topics in innovative ways like puppet show, story narration, musical integration of environmental sciences and languages, riddles etc.  The success of the ongoing reading program in the school could clearly be witnessed in the way students of primary wing held a discussion about their opinion on different books.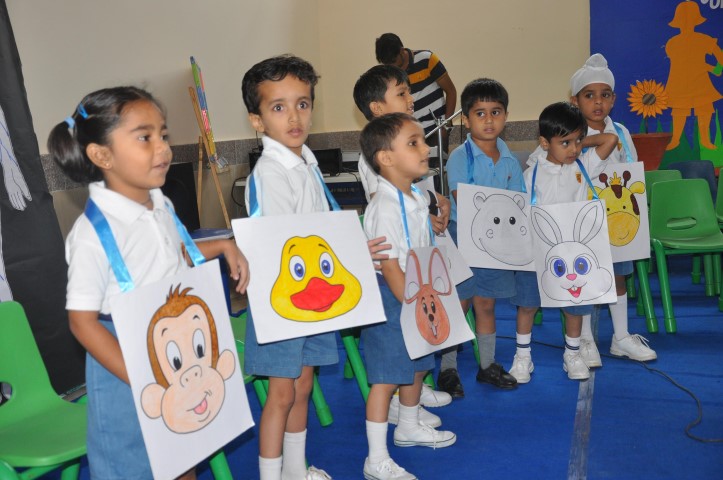 "Each and every student of kindergarten and primary section got an opportunity to perform and present what they have learnt.  The little ones expressed themselves with lot of confidence and pride." Said Mitul Dikshit, Chairman, Dikshant Group of Schools.
 Parents were overwhelmed with emotion to witness their little ones performing with great zeal.